UOW climbs world university rankings ladder
Monday, 11 June, 2018
UOW surges 14 places in QS World University Rankings. In the latest edition of the QS World University Rankings, the University of Wollongong (UOW) increased its position in the world, climbing 14 places to number 218 of best universities in the world and number 11 in Australia for overall ranking. Rising from number 232 in the world, the 2019 QS World University Rankings indicated that UOW made significant improvements in several key performance indicators including academic reputation, research citations by faculty and international students. UOW Vice-Chancellor, Professor Paul Wellings CBE, said the increase in UOW's position on the world stage was a reflection of the hard work by all staff across the institution. UOW also places in the top 250 in the world for employer reputation, a metric that focuses on how successful institutions are at preparing their graduates for the employment market. "We have a deep commitment to providing our students with a personalised experience and a quality education that they will value for the rest of their working life," Professor Wellings said. As a global connection of UOW, the University of Wollongong in Dubai (UOWD) is delighted with the 2019 results. Professor Mohamed-Vall M. Salem ZEIN said: "We are very pleased with UOW's outstanding achievement. The outcome reflects our continuous efforts to ensure our programs are of the highest academic standards, our commitment to ensure our students enjoy a supportive and nurturing student experience and our dedication to research that would make a difference on a regional and international level". Celebrating its 25th Anniversary in the UAE this year, UOWD has been operating in the UAE since 1993 and offers 38 nationally accredited, internationally recognised degree programs, all reflecting the quality standards of the Australian institution. All UOWD degrees are quality assured by UOW and students have the option to exchange their degree for a UOW testamur after successfully completing a program of study in Dubai. The QS World University Rankings are released annually in the United Kingdom and are considered among the world's leading higher education league tables. Universities are ranked based on a wide range of measures including research citations, reputation, teaching, employability of its graduates and internationalisation. Global surveys and available data are being used to calculate the scores.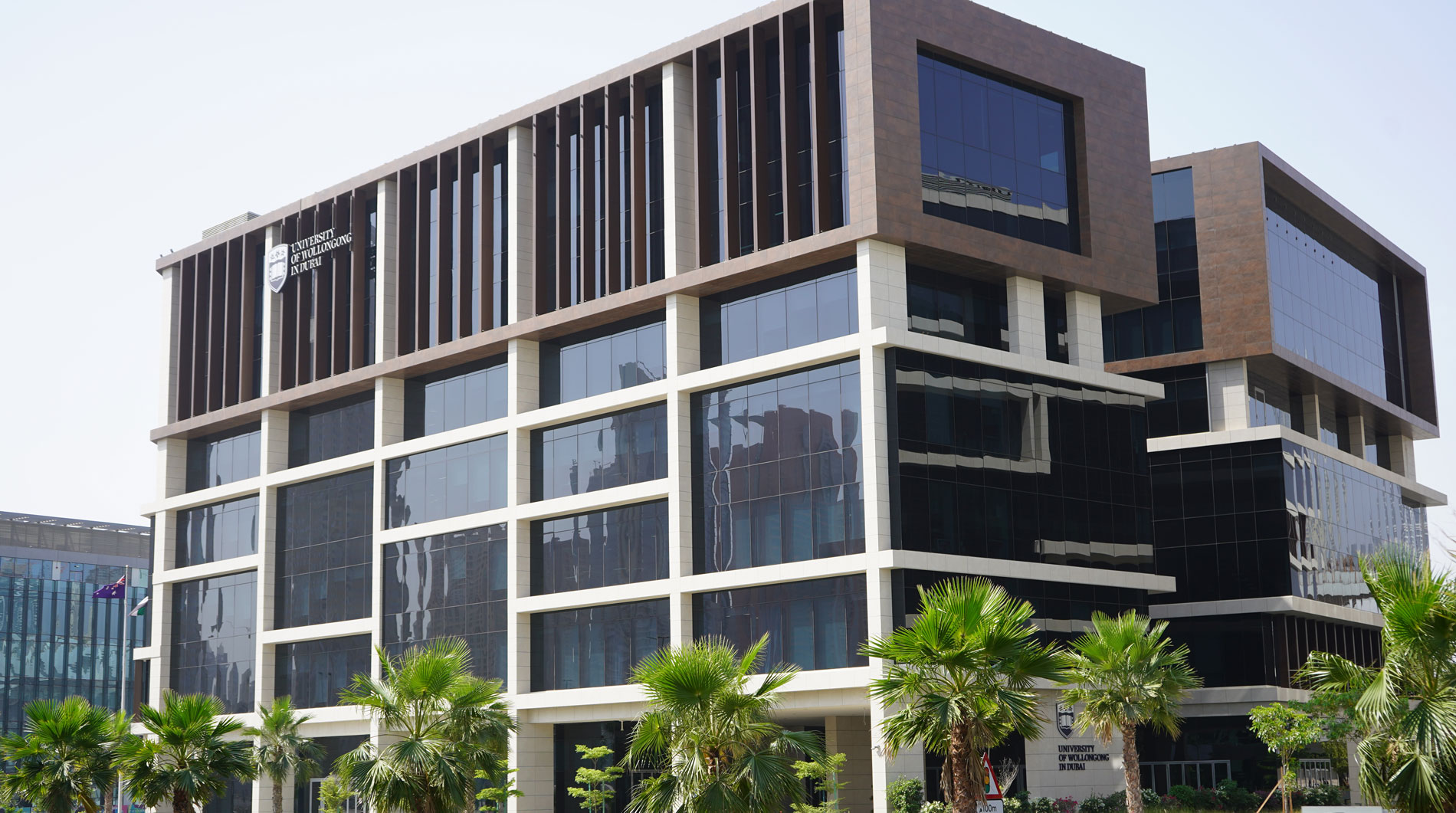 Open Day
Remember to attend our next Open Day on Saturday, 17 June 2023.
Join our experts to learn more about our degrees, and how you can enrol at UOWD in our
Autumn intake which starts on 18 September 2023.