UOWD celebrate multicultural student population with 'Colours of Diversity' Festival
Monday, 24 December, 2018
The multicultural spirit of the University of Wollongong in Dubai (UOWD)'s more than 3,600 students from 108 different countries was celebrated recently with a three-day festival which concluded with celebrating UAE National Day. During a finale that took place at the Dubai Knowledge Park's Courtyard, the University's students and staff enjoyed celebrating its diversity of cultures with activities including a country specific stalls showcasing their traditions, a food festival featuring authentic food from the UAE and beyond, cultural performances, and a special appearance from the Dubai Drums group. Commenting on the festival, Bachelor of Business Administration student Habiba Amanullah said: "This one of our highlights of the year as it gives us the opportunity to showcase our cultures. It's all about coming together and celebrating diversity through music, dance, food, fashion and much more. Even though we may be far from home, there is always a sense of belonging here." "As a Third Cultural Kid attending an event where people embrace their true culture is admirable. The Multicultural Festival was evidence that people would accept you regardless of who you are and where you came from. It proves a point that no matter where we are, one can't forget to embrace their true identity", said Ahmad Eljack, a student from Sudan. Throughout the three-day fiesta, which was organised by the University's Student Services Department, students representing UOWD's many different nationalities ran cultural stalls featuring the flags, imagery, artefacts, paintings, photos and costumes of their home nations. There were also interactive performances by the UOWD Dance Club and Music Club and fashion shows from various countries. The festival finale saw prizes awarded for the most informative, traditional and creative stalls, with India winning first prize followed by Afghanistan in second place, the Levant Countries in third place and Bangladesh in fourth place. Elenor Tagle, a student from the Philippines won the Traditional Dress category. India also won the Most Sustainable Kiosk, a newly added category this year and judged by UOWD's Sustainability and Environmentally Friendly Committee. Additionally, students had a chance to participate in a global PlayStation World Cup football tournament. Ibrahim Tambal and Mohammed Owais gave their best and won first place with Roozbeh Daneshnejad and Kanan Nagibalsadati in second place and Hamza Abounacer and Syed Khasim Akram in third place. Sora Tacio, Student Services Coordinator said that the event is one of the most popular student events of the year. "It is amazing how much effort they put in to portray their cultures and to create awareness of their traditions. It is heart-warming to see how they do it with pride and confidence", she concluded.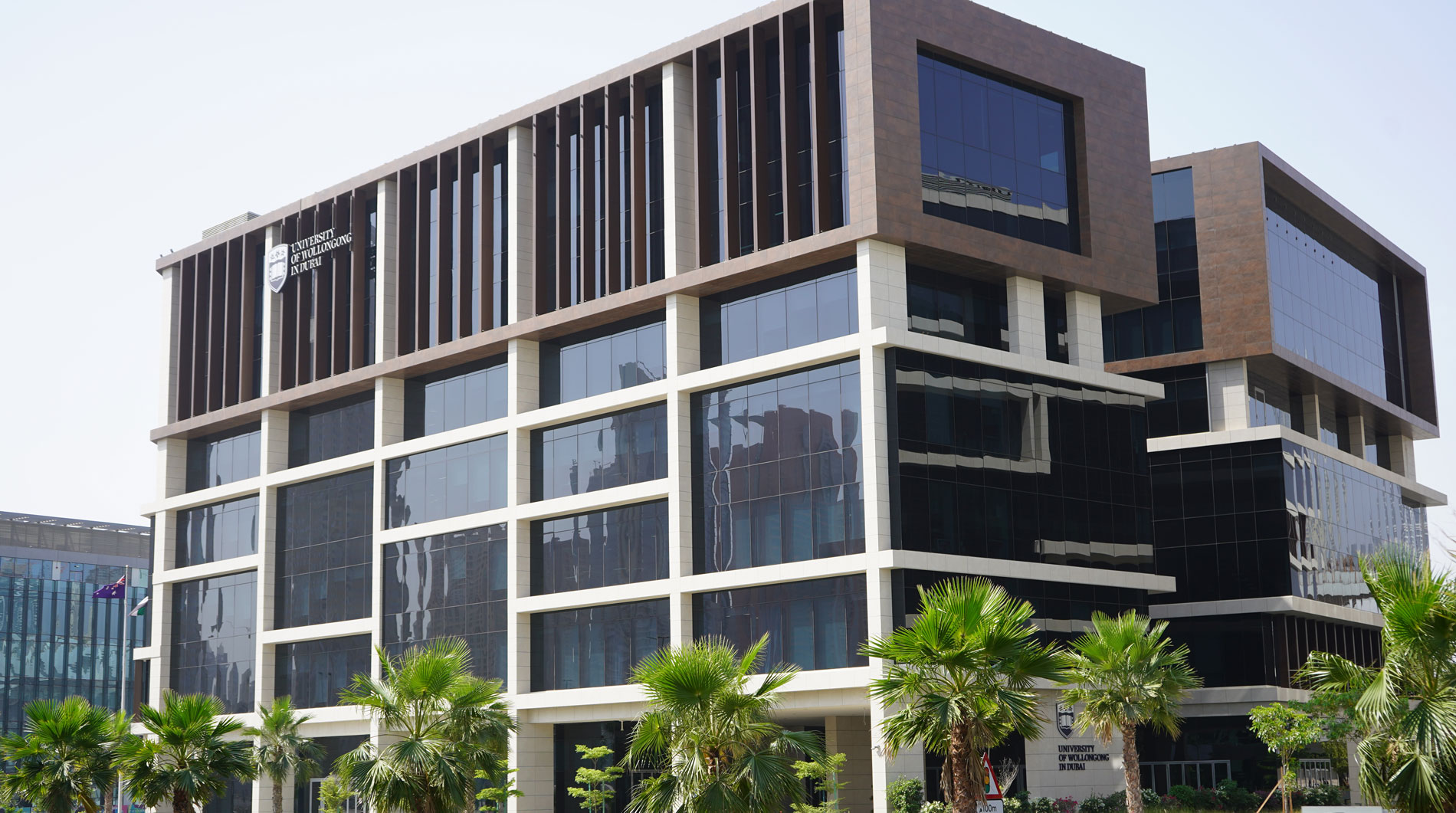 Open Day
Remember to attend our next Open Day on Saturday, 17 June 2023.
Join our experts to learn more about our degrees, and how you can enrol at UOWD in our
Autumn intake which starts on 18 September 2023.