UOWD Joins the Universities Climate Network to Build Collective Voice to COP28
Tuesday, 12 September, 2023
The Universities Climate Network (UCN) is chaired by New York University Abu Dhabi and is aimed at encouraging youth engagement in the UAE
University of Wollongong Dubai (UOWD) has joined the Universities Climate Network, a collaborative platform comprising a total of 24 higher education institutions, with a view to build a collective voice to address climate change.
UOWD's entry into the network comes at a time when there is a growing recognition of education to achieve sustainable development goals and combat climate change in the UAE and complements the Green Education Partnership Roadmap, launched by UAE's Ministry of Education in preparation of COP28.
Education and youth skills are deeply-embedded into the agenda for the upcoming COP, which will host the first Education Pavilion in the history of COP.
The Universities Climate Network (UCN) is chaired by New York University Abu Dhabi and is aimed at encouraging youth engagement in the UAE in the lead up to COP28 through four key pillars including youth engagement; research innovation and policy; communal activities and campus carbon neutrality.
Commenting on UOWD's participation into the network, Dr Stephen Wilkinson, Head of the Smart and Sustainable Cities Research Cluster and Associate Professor said: "Our entry into the Universities Climate Network provides us with a great opportunity to mobilize young leadership to advocate for climate action. We look forward to contributing towards a larger academic movement in the lead up to COP28, while sharing best practices, achieving industry and academic collaboration, and shaping a participatory and inclusive environment for the leaders of tomorrow to drive positive change. Our participation empowers us to align with the UAE's Net Zero and climate-focused goals and initiatives, thereby re-asserting the growing significance of higher education in achieving great results in sustainability."
Joining the University of Wollongong in Dubai in this endeavour are a host of universities including Abu Dhabi Polytechnic, Abu Dhabi University, Ajman University, Al Ain University, American University in Dubai, American University in the Emirates, De Montfort University Dubai, Emirates College for Advanced Education, Heriot-Watt University Dubai, University of Sharjah, Rabdan Academy and University of Birmingham Dubai.
COP28 UAE will take place at Expo City Dubai from November 30 to December 12, 2023. The conference is expected to bring together 70,000 participants, including heads of state, government officials, international industry leaders, private sector representatives, academics, experts, youth, and non-state actors.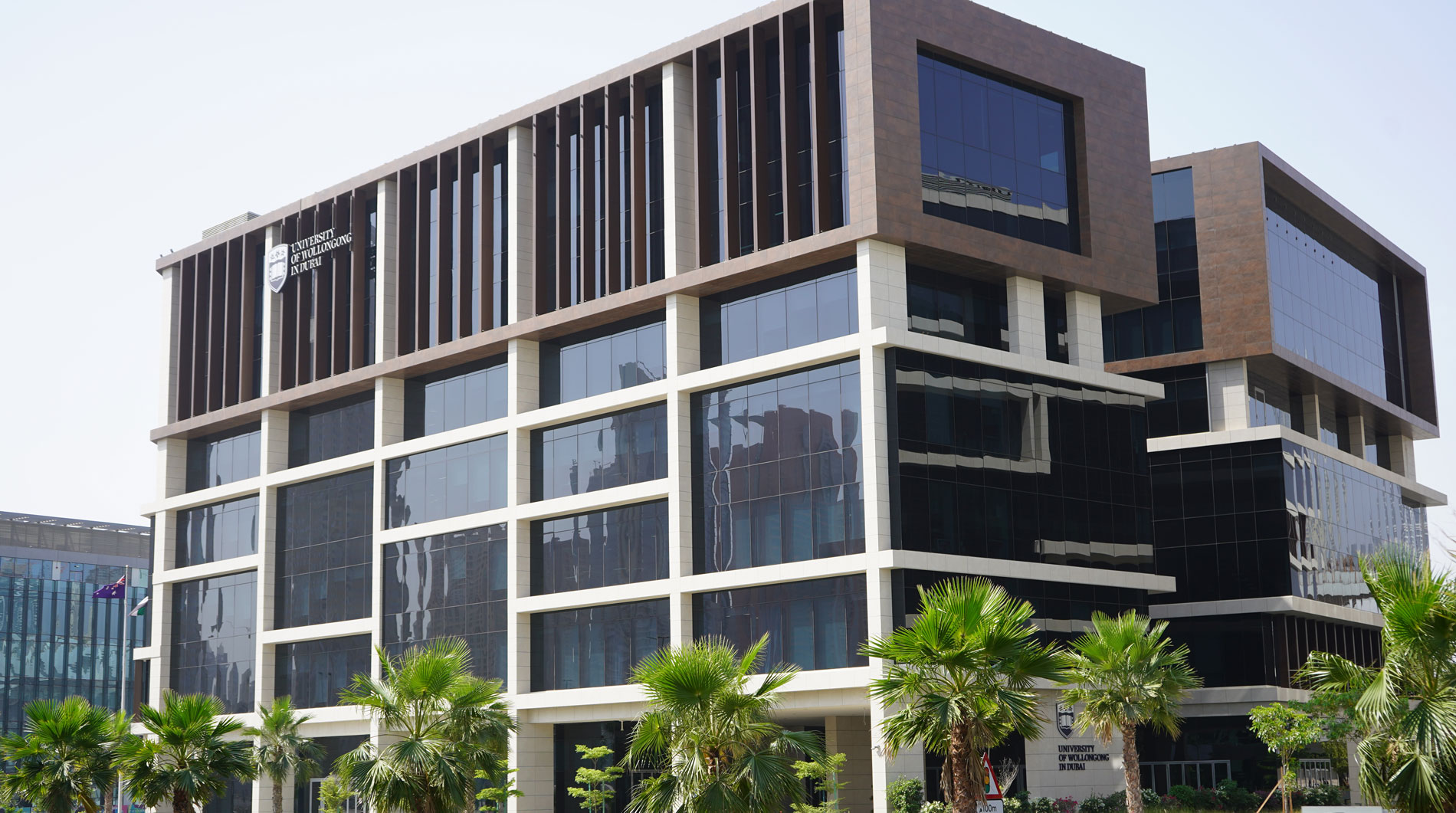 Open Day
Remember to attend our next Open Day on Saturday, 4 November 2023.
Join our experts to learn more about our degrees.