UOWD offers free shuttle service to connect with Dubai Metro
Wednesday, 09 September, 2009
UOWD is pleased to announce that commencing Thursday, 10th September 2009, the University will run a shuttle service between Dubai Knowledge Village (DKV) and the Dubai Metro Station at the Mall of the Emirates (MOE). Details are as follows:This service will be complimentary for all UOWD students and staff;UOWD students and staff will need to identify themselves to the bus driver by presenting their UOWD ID cardsOther DKV students and staff cannot use the serviceThe shuttle will commence at 07:30 am from MOE, and will continue until 03:30 pm, Sunday Thursday, during the holy month of Ramadan and then until 05:30 pm after Eid Al FitrA UOWD branded bus will pick up passengers at MOE metro station every 30 minutesA sticker stating "UOWD METRO Shuttle Service will be clearly displayed on the front and back windows of the bus;Pick-up and drop-off points at DKV will be in front of Block 2B;The shuttle service timing will be reviewed on a daily basis during the first few weeks and necessary changes will be made depending on the arrival times of the Dubai Metro at MOE station and other nearby stations within the coming months;Any questions in this regard should be directed to UOWD Property & Services on 050 557 2925.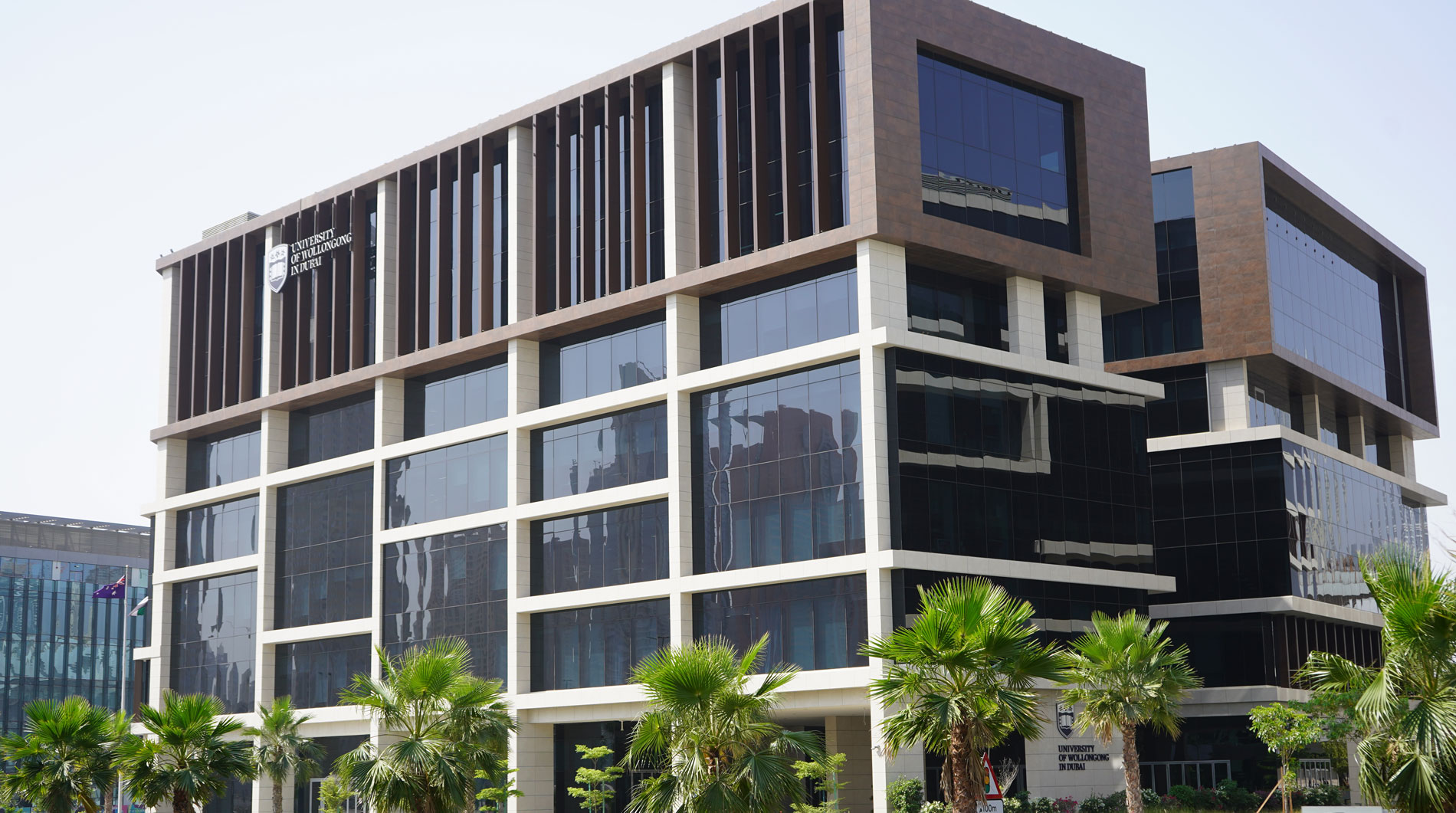 Open Day
Remember to attend our next Open Day on Saturday, 17 June 2023.
Join our experts to learn more about our degrees, and how you can enrol at UOWD in our
Autumn intake which starts on 18 September 2023.