UOWD Partners with IBM to Launch the First Master of Digital Transformation Program in the UAE
Friday, 08 September, 2023
The University of Wollongong in Dubai (UOWD) has launched its Master of Digital Transformation program, developed in partnership with global technology giant, IBM. The first of its kind in the region, this innovative program is in line with the UAE's 2025 digital strategy aiming at building a knowledge-based economy driven by innovation and advanced sciences.
UOWD's Master of Digital Transformation program will address a rapidly increasing demand for skills digital transformation professionals in the region, offering a comprehensive curriculum designed to prepare students for a diverse range of high-profile roles in the Industry 4.0 era. Commenting on the newly-launched Master of Digital Transformation program, Dr. May El Barachi, Head of School of Computer Science, UOWD said: "Digital transformation is a powerful catalyst for innovation in today's business landscape. The UAE is leading the digital transformation movement in the region, with a digital economy set to grow to over $140 billion by 2031. To support this growth, we are introducing our flagship Master of Digital Transformation program - an innovative, skills-based program, developed in close collaboration with industry experts, and open for IT and Business professionals. Our partnership with IBM for the development of this program ensures that our students receive an industry-focused, skills-based education that equips them with the knowledge, skills, and mindset needed to lead and drive digital transformation initiatives across a variety of industries."
The Master of Digital Transformation program offers an immersive 1.5-year learning experience in a block teaching mode, providing practical and theoretical knowledge in the field. The course offers two specialized tracks: the practitioner track for technical consultants, and the developer track for technical solutions developers. Furthermore, students will have the opportunity to apply their knowledge and skills through a six-month professional practice at an industry lab.
IBM, the university's industry partner, played a crucial role in developing the program's curriculum and providing customized access to resources such as IBM SkillsBuild. Commenting on the partnership, Shukri Eid, General Manager, Gulf Levant and Pakistan at IBM said: "The pace of digital acceleration and the demand for core technical and professional skills continues to intensify. As we adapt to those changes, we remain committed to joining hands with educators like UOWD to close the learning gap for students, helping them prepare for the changing world of work."
He added: "This unique collaboration with UOWD not only enhances the curriculum with practical insights from the industry but also creates a robust talent pipeline equipped to lead the digital transformation journey for businesses."
The program supports the UAE's vision to become a global hub for knowledge-based, sustainable and innovative industries. The Master of Digital Transformation degree also aligns with IBM's commitment to upskill 30 million people worldwide by 2030, addressing the existing global skills gap.
For more information on the Master of Digital Transformation program, visit: https://www.uowdubai.ac.ae/degrees/masters/information-technology/master-digital-transformation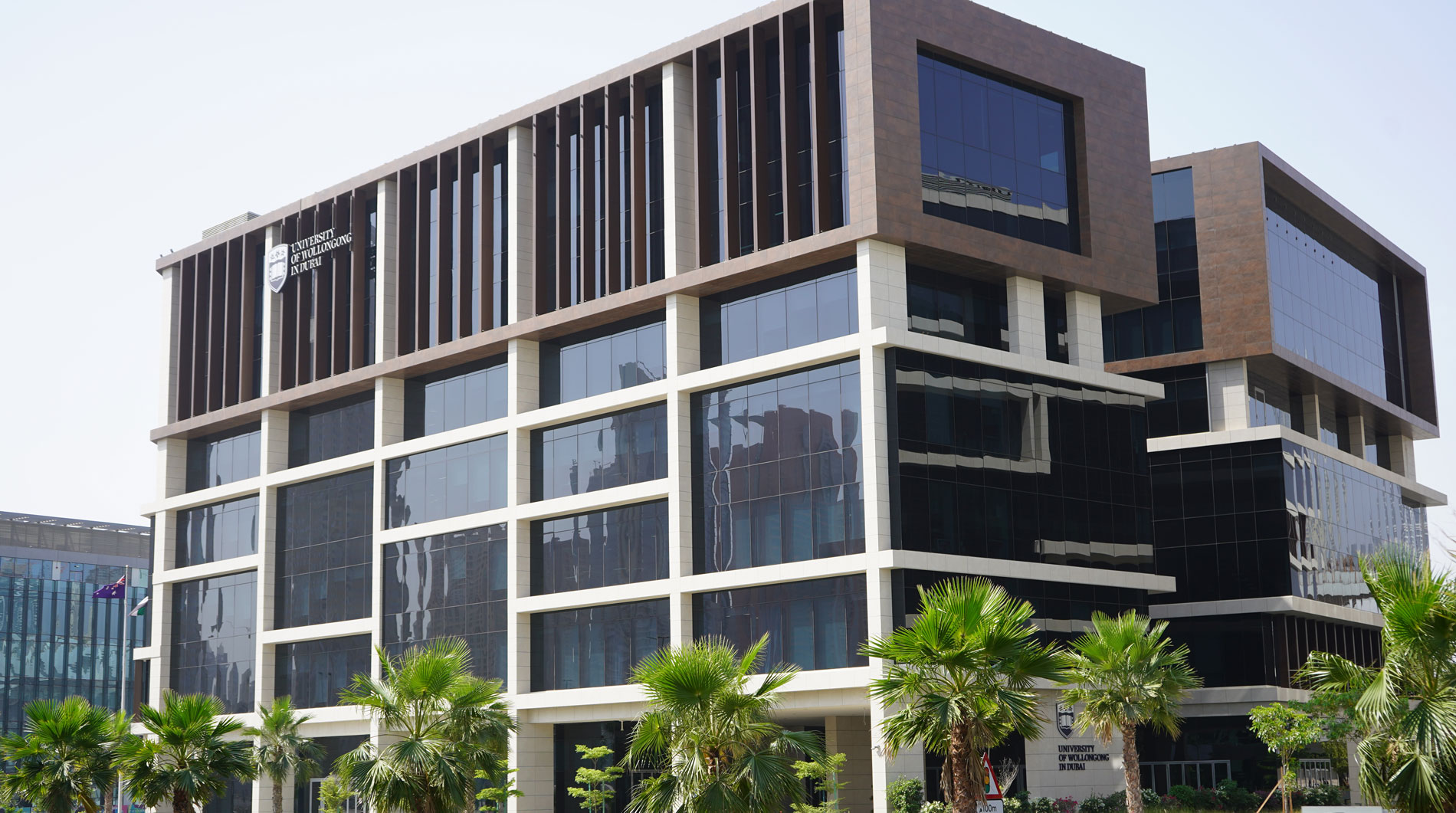 Open Day
Remember to attend our next Open Day on Saturday, 9 December 2023.
Join our experts to learn more about our degrees and how you can enrol in our
Winter intake which starts on 8 January 2024.