UOWD sees a record autumn intake of over 1000 new students
Wednesday, 22 October, 2014
The University of Wollongong in Dubai (UOWD) has recorded the highest intake in its 21-year history – it welcomed over 1,000 new students for the autumn semester which began in September.The new enrolments are 20 per cent higher than those recorded in the 2013 autumn semester when the university welcomed around 800 new students.Apart from the swelling numbers, the university has also reported that 30 per cent of its student population is made up of overseas students – those who specifically come to Dubai for pursuing higher students, as opposed to students who are residents of the UAE."We believe the record autumn intake is the result of a number of measures introduced by UOWD to raise the bar on our academic offering," says Peter Hawke, Director of Marketing and Student Recruitment, UOWD. "The intake has nearly doubled in 10 years. This achievement comes in the face of a tough and competitive environment and is a tribute to the high reputation the university enjoys among the student community."The new intake comprises both undergraduate and postgraduate students. Among the programs that attracted the highest interest were masters in Quality Management, Engineering Management and Banking & Finance."UOWD places great emphasis on attracting quality students through various measures, such as offering attractive scholarships to high-scoring students," said Hawke. "We strive to raise the bar on quality of teaching as well as services provided to students, such as a world-class library and the recently launched research excellence centre."The university's record enrolments are in sync with Dubai's rising reputation as a regional education hub, boasting universities from around the globe. According to figures released by the Knowledge and Human Development Authority (KHDA), there were 48,058 students enrolled in Dubai's private and public universities in 2012."The fact that over 30 per cent of the student population is made up of international students – those who travel to Dubai specifically to pursue a particular undergraduate or postgraduate degree – is an endorsement of UOWD's global standing as a provider of quality tertiary education," added Hawke.UOWD boasts students of over 100 nationalities, making it one of the most multicultural of tertiary education institutions in Dubai. It attracts not only students from the resident population, but a significant number from overseas markets in the Middle East, China, CIS countries and North Africa.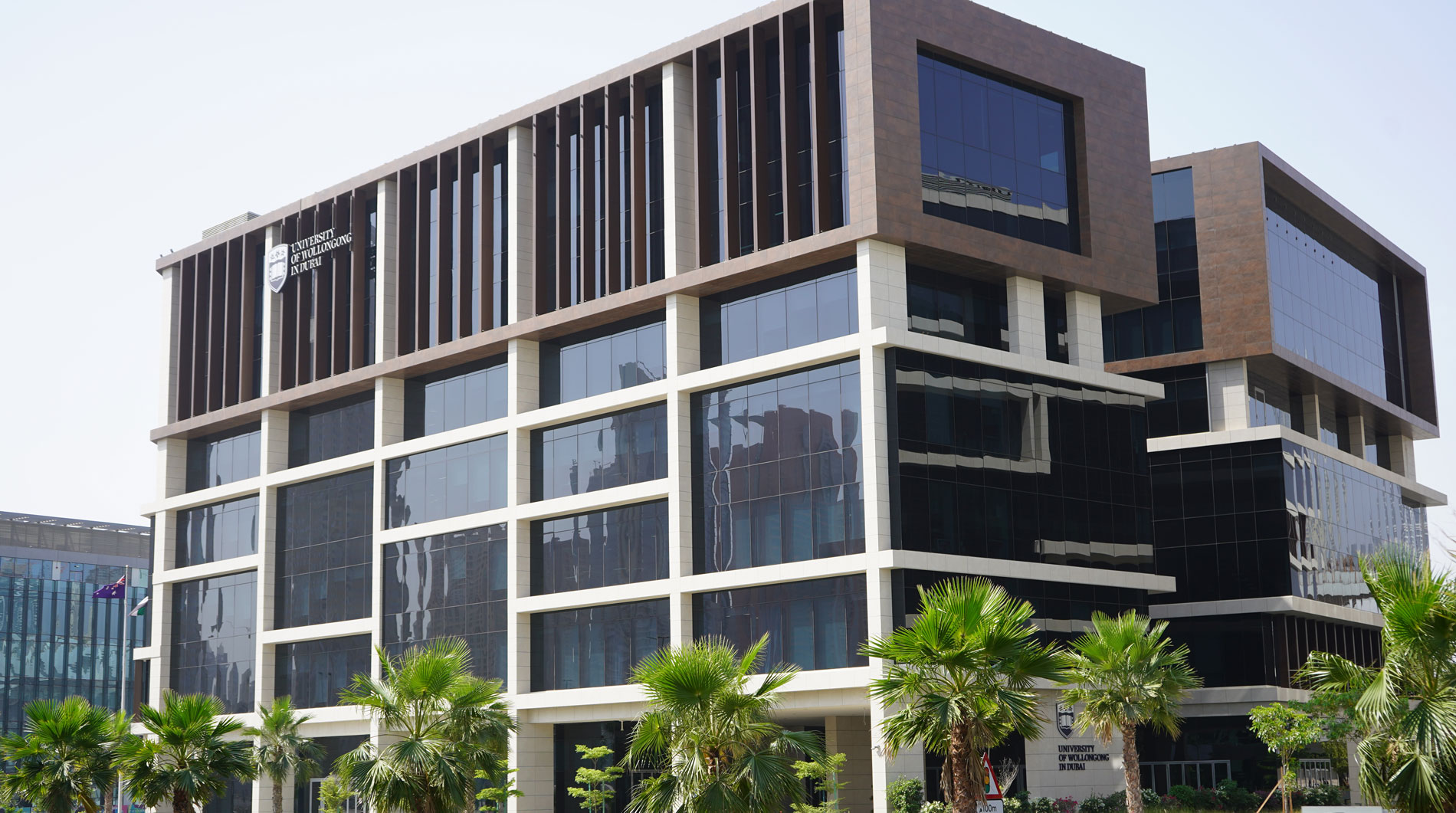 Open Day
Remember to attend our next Open Day on Saturday, 17 June 2023.
Join our experts to learn more about our degrees, and how you can enrol at UOWD in our
Autumn intake which starts on 18 September 2023.