UOWD's inaugural University Business Pitch showcases entrepreneurial talent
Sunday, 16 December, 2018
More than 90 students from the across the UAE compete in tough business challenge A total of 92 students recently participated in the University of Wollongong in Dubai's (UOWD) first-ever Inter-University Business Pitch competition, based on the popular TV programs, Dragon's Den and Shark Tank. Organised by Club Impresario, the students' entrepreneurship and innovation club, budding entrepreneurs got three minutes to pitch their business ideas to a panel of judges followed by a gruelling question and answer session with the judges. Twenty-two teams from thirteen universities with a total of 92 students represented both graduate and undergraduate students from a variety of business disciplines competed against each other for the top prizes. Edris Shabbir, Co- Founder and President of Club Impresario, said: "The aim of this competition is to provide participating teams with a platform to showcase their business ideas and to receive constructive criticism from the panel of judges, which include industry experts." "It also provides them with networking opportunities with entrepreneurs, to share ideas and to discover more about the highs and lows of entrepreneurship and starting a small business in a fun, yet challenging setting", he added. The three jury members, Himanshu Vashishtha, Founder and CEO of SixtFactor Consulting; Vivek Mehta, Partner and Senior Strategist, Clay Branding and Dr Osama Al Hares, Associate Professor and business expert, judged each pitch- based on the clarity of the concept and the creativity of the solution to the problem or opportunity. An all-women team from Manipal University, Dubai secured the first position, winning a cash prize of AED 1250, impressing the judges with their business idea of vending machines for OTC medicines, specifically targeting labour camps and other areas of high traffic. PWC Academy won second place with a cash prize of AED 750 followed by SP-Jain University securing the third position. "We never anticipated to win this challenge so it came as a big surprise. This is a fantastic opportunity for aspiring entrepreneurs to present their ideas, to get feedback in order to take if further whilst at the same time, have the chance to learn more about other like-minded individual's creative projects", commented the winning team Maryam Najib, Aalia Ahamed (both from Manipal) and Hamna Suneer (Middlesex). This contest was able to provide a vehicle for the students to get much needed exposure and receive valuable insights from successful business people. As each team was allocated a mentor from the industry, it allowed budding entrepreneurs to learn from the expertise, experience and practical knowledge of the mentors. "Many of these mentors are our own faculty members, and alumni. The trial-by-fire opportunity will indeed help students launch their dreams into reality. It has created a network with students hailing from different backgrounds to be entrepreneurial and seek opportunity through enterprise creation", commented Dr Ritu Sehgal, Assistant Professor and club mentor. Club Impresario is a collaborative student-based club with the goal to build a professional network for students by organising a series of events throughout the year that allow students to meet and network with like-minded entrepreneurial students, advisory mentors, prolific entrepreneurs and successful alumni and industry experts.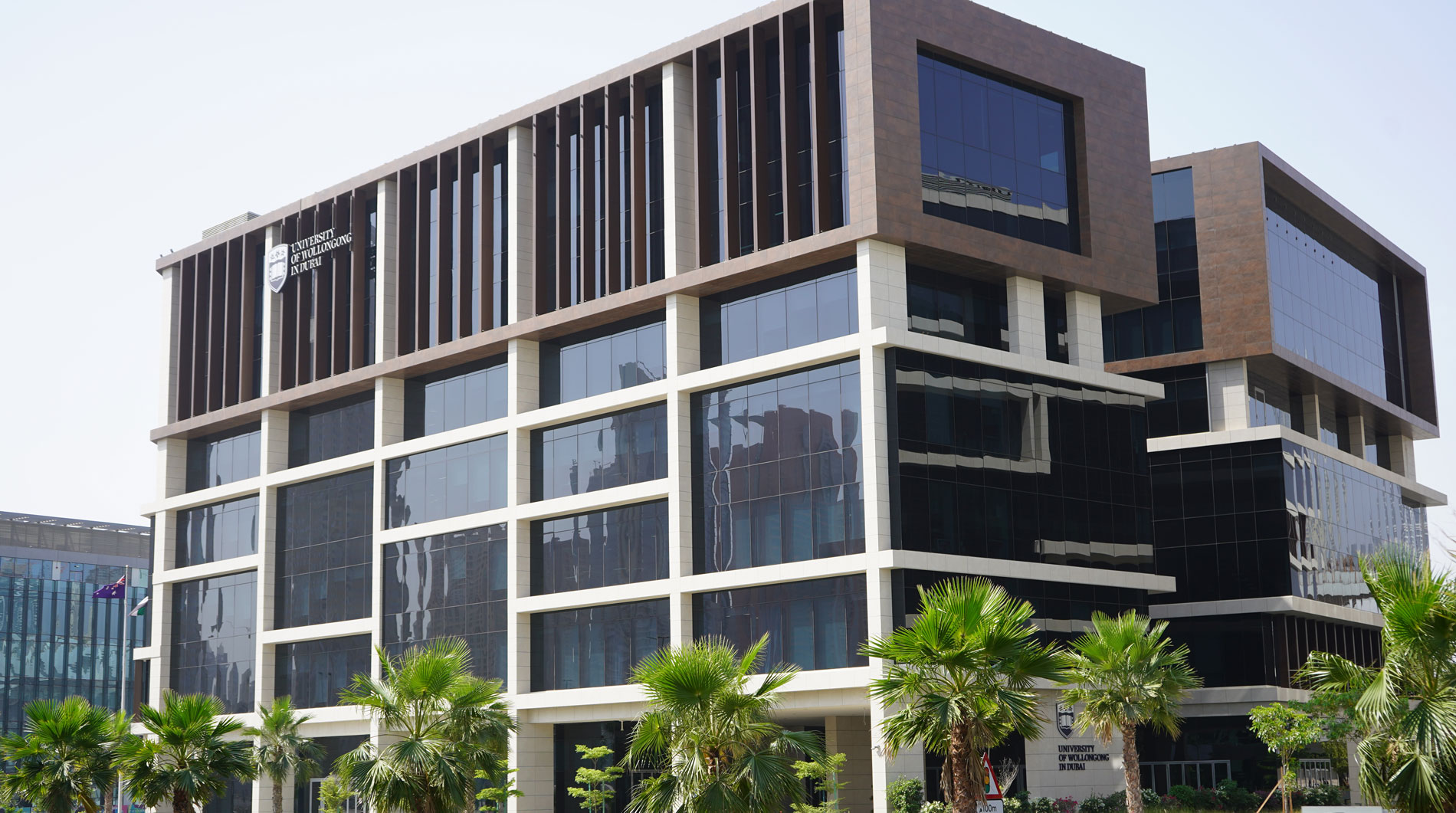 Open Day
Remember to attend our next Open Day on Saturday, 17 June 2023.
Join our experts to learn more about our degrees, and how you can enrol at UOWD in our
Autumn intake which starts on 18 September 2023.