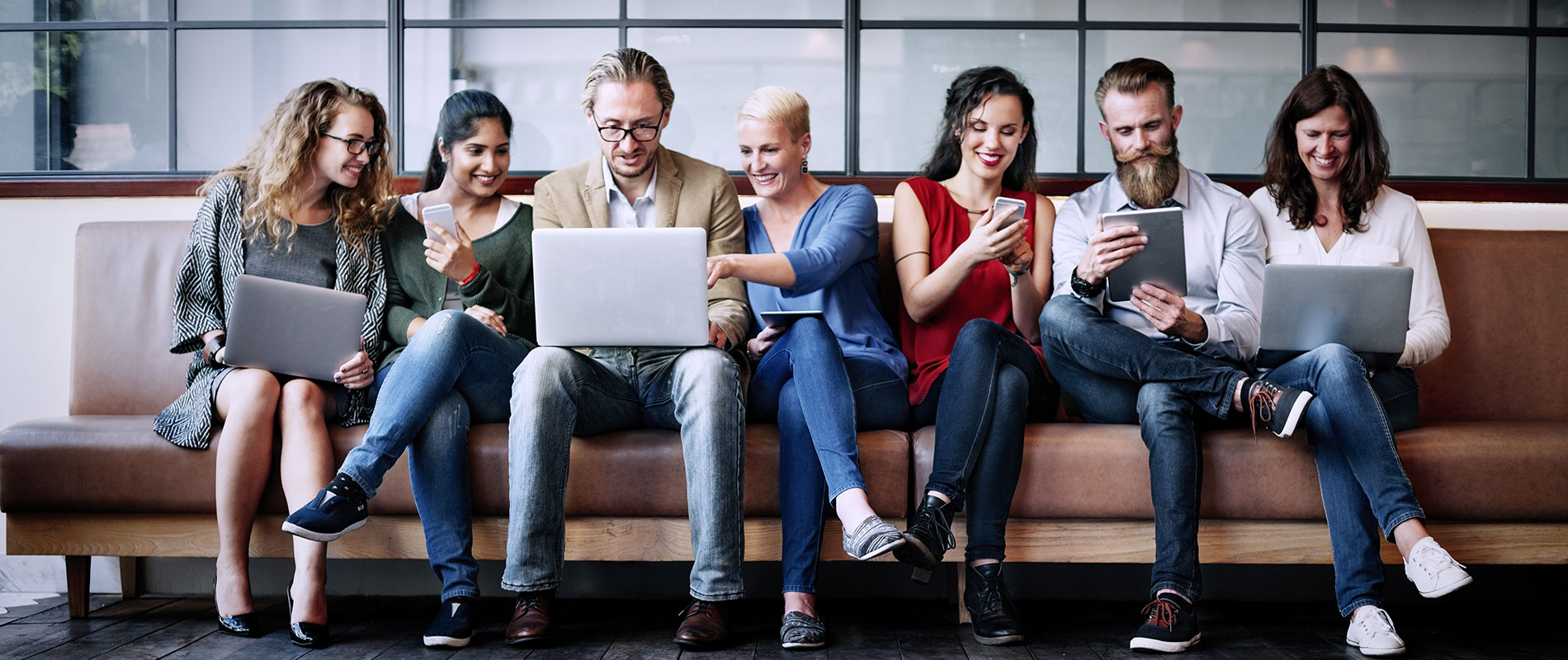 UOWD's Summer Internship Fair – a gateway to the corporate world
Monday, 17 July, 2017
Nearly 200 currently enrolled students and graduates from the University of Wollongong in Dubai (UOWD) recently attended its 2nd Annual Summer Internship Fair, which provided them with the opportunity to meet with recruitment representatives from various companies in a one-stop environment and to find out more about available opportunities.Recruiters and managers from 16 regional and international companies such as Philips Healthcare, Majid Al Futtaim, IBM, La Marquise and Zawdeh had the chance to scout around for highly sought after talent to complement their workforce through face-to-face interaction with candidates who were interested in their organisation. The Summer Internship Fair was launched in 2016 and has since become a very important event in every student's diary. Having a student body who is well prepared for future careers, is one of University's goals to achieve its vision to become one of the region's top, nationally accredited universities. One of UOWD's unique features is to promote the employability of their students by having various platforms available to students to promote their skills and abilities.In addition to the internship fair, the University also hosts an Annual Career Fair as well as smaller, program-specific fairs during the course of the year. Previous fairs included the Accounting and Finance Fair, Engineering, IT and Logistics fairs.Besides exploring career opportunities, the internship fair also provides students the chance to find out what an employer values in its employees and to demonstrate their ability to communicate effectively.Master of International Business student, Abdul Shahul Hameed said that attending the fair opened up numerous career possibilities since representatives from various industries were present.Sazia Afrin Rahman, a BCom International Business student said: "The internship fair provides us with the chance to enter the corporate world and if we are successful in securing an internship position, it will certainly enhance our learning experience by gaining first-hand industry knowledge".Not only does the fairs benefit the students but it makes the recruitment process much easier for human resource professionals who are often overwhelmed with hundreds of curricula vitae's. Career fairs serve as a basis to conduct an initial screening of potential talent."The Hilton Garden Inn was only launched in the UAE in 2015 and as the brand becomes more established in the region, more internship and full-time employment vacancies will become available in the future. At Hilton while selecting the right candidates for the internship or a job we always ask questions based on six core competencies to ensure that we are assessing the interviewee's ability to perform as a potential Hilton Team Member: Adaptability, Customer Focus, Dependability, Living the Values, Productivity, Quality and Teamwork. Attending internship fairs is a great platform for us to recruit students and graduates for internship opportunities with the potential to move into permanent positions", commented Tatiana Chaynikova, HR and Training Coordinator.Cornelio Gomes, Career Development Centre Coordinator at UOWD commented that Internships add experience and value to their profile and this gives them an edge when they graduate and enter the job market. "UOWD's Summer Internship Fair saw a rise in companies participating and students attending. Companies are keen to take students on board for internship programs and train them in their field of study", he commented.Having recruitment platforms available is a great advantage but it still remains the sole responsibility of students to come prepared and to demonstrate their ability to promote themselves professionally.The University do offer students specific workshops to enhance their interview and pitching skills and has been very helpful to prepare them for future contact with recruiters.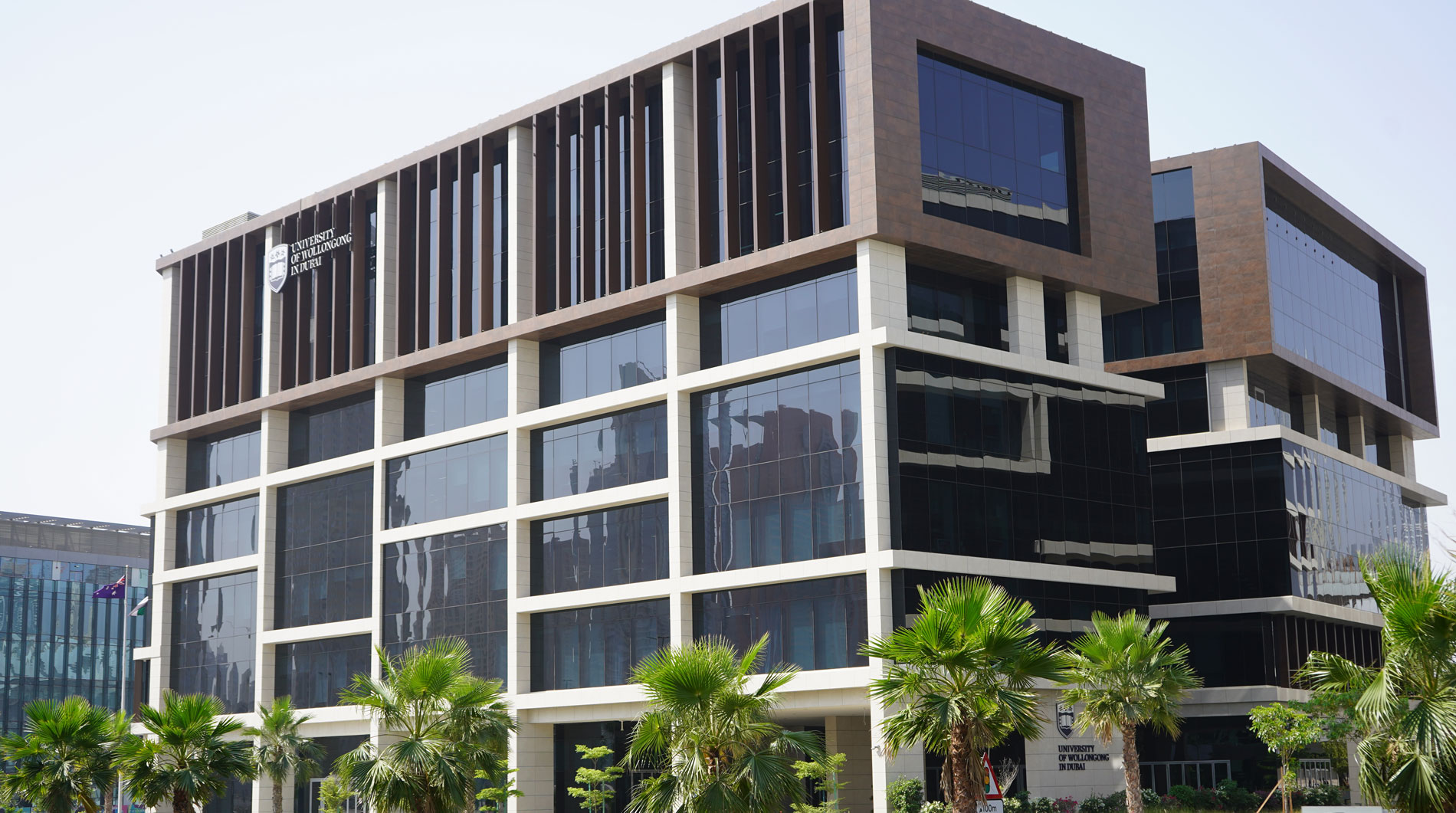 Open Day
Do you know that our next Open Day in Abu Dhabi is on Saturday 2nd June, 2022?
Join our experts to learn more about our degrees, and how you can enrol in our autumn intake which starts on 26th September.