UNIVERSITY OF WOLLONGONG IN DUBAI THE PREMIER AUSTRALIAN UNIVERSITY IN DUBAI
University of Wollongong in Dubai (UOWD) is the first international Australian university in the UAE. We offer over 40 internationally accredited degrees from 10 industry sectors, taught by qualified university lecturers that all hold PhD degrees.
Join us today and become part of our global alumni network, spanning more than 152,000 working professionals across four international campuses. At UOWD, we will help you reach your future career.
DEGREES & COURSES
UOWD provides a comprehensive range of nationally and internationally accredited
bachelor degrees, master degrees, professional development and short courses along
with language training programs and english language testing.
EVENTS
16
Dec
Integrity Debate Championship (InDeC'23) - Round 3
27
Jan
Visit us at our Open Day in Abu Dhabi
PODCASTS
13
Oct
From Stockbroking to Cybersecurity: Insights from Professor Alex Frino
28
Sep
Bats, Balls & Books: Unveiling Adam Gilchrist's Journey as UOW Global Ambassador
24
Aug
Exploring the Synergy of AI, Education, and Art
26
Jul
Debating the Future of Work and Education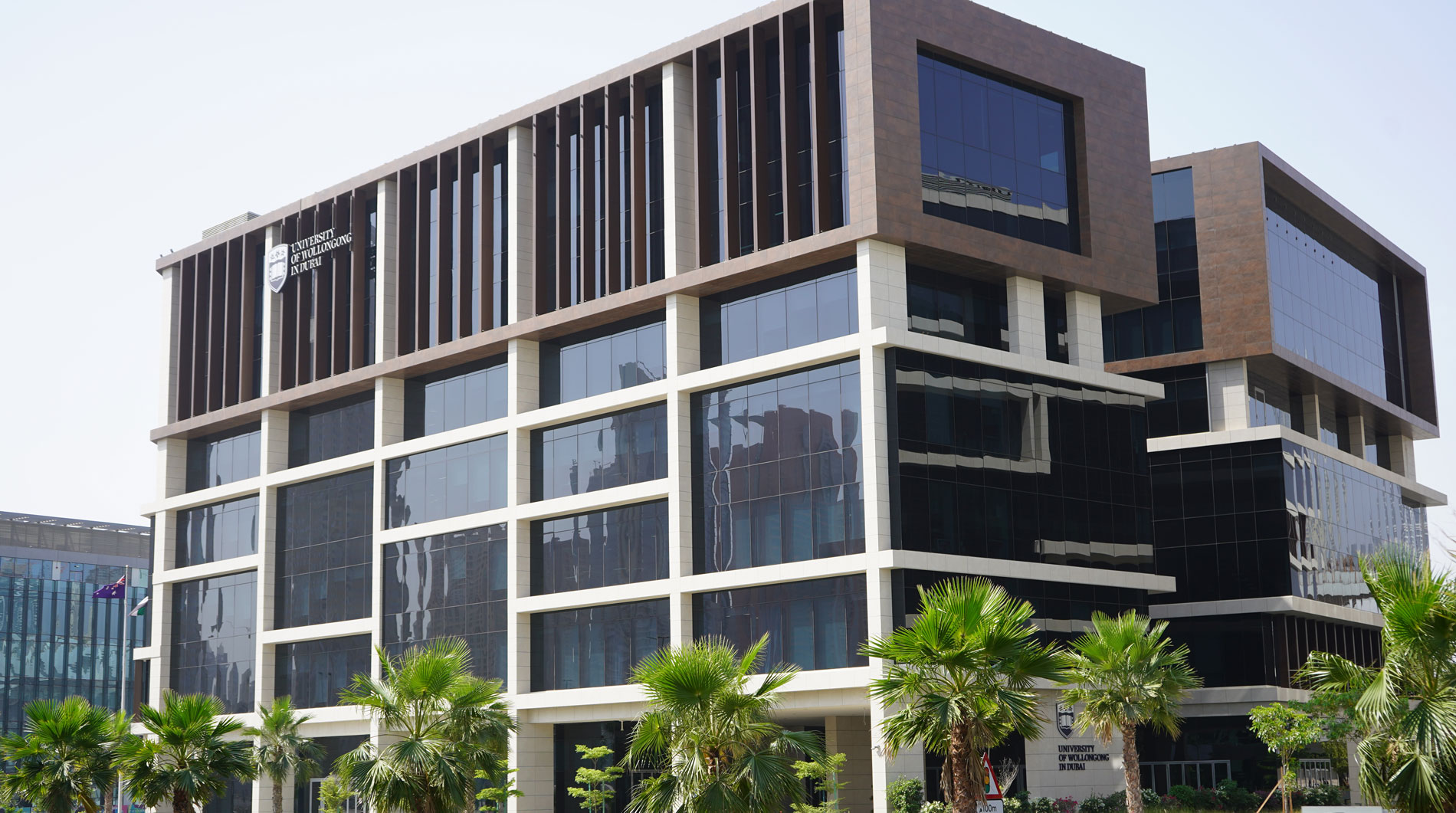 Open Day
Remember to attend our next Open Day on Saturday, 9 December 2023.
Join our experts to learn more about our degrees and how you can enrol in our
Winter intake which starts on 8 January 2024.