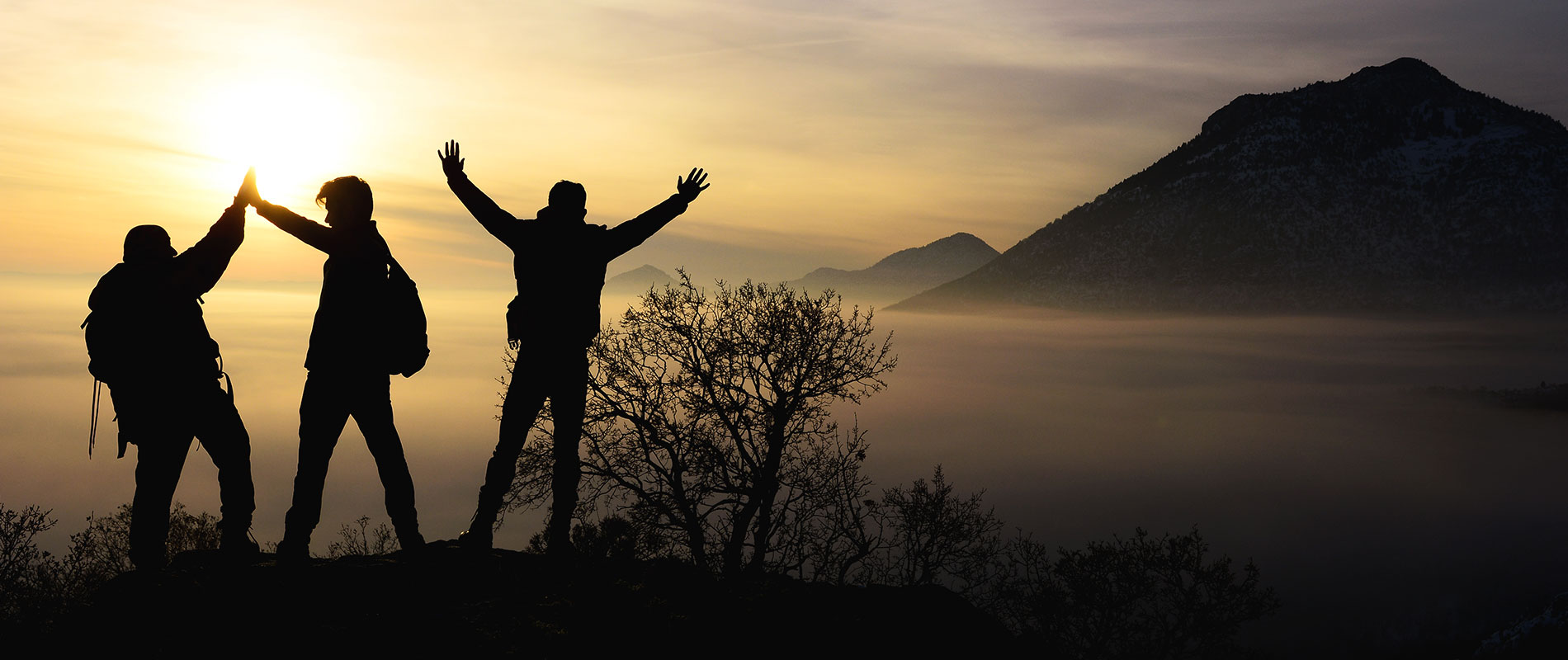 Khulood Thani – the UAE's own Fashion Queen
Fashion is everywhere, no matter where you are – it is in magazines, stores, on television, billboards and social media – nothing is left untouched and people like you and me, are either consciously or unconsciously drawn to mesmerising world of fashion.
She is certainly not the Miranda Priestly in 'The Devil Wears Prada' but she sure is a young and sophisticated entrepreneur who knows exactly what she wants out of life.
---
Khulood Thani, alumna of the University of Wollongong in Dubai (UOWD), has taken the UAE by storm as fashion designer and businesswomen and is the founder of the well-known local and international designer brand, BINT THANI.
Her passion for fashion was triggered at a young age by her sister who works as an interior designer as well as her love for travelling. Born and raised in Dubai, Khulood Thani is the first UAE national to hold a degree in Fashion Management and Marketing from ESMOD Paris, the world's first and oldest fashion design school. Her hunger for knowledge led her to the United Kingdom where she continued her studies at the prestigious London College of Fashion and Central Saint Martin to further develop her creative skills.
With her career ambitions in mind, she obtained her Master's degree in Strategic Marketing from UOWD and a B.A. in Marketing Communication from Zayed University in Dubai, teaching her how to integrate business with fashion, in order to achieve her future goals.
Combining her strong interest in fashion history and designer skills, with the sharp mind of an entrepreneur, Khulood launched BINT THANI, an innovative global fashion label, in 2012. The brand quickly became known in the region for its distinctive silk turbans, and most recently for everyday luxury designs that are grounded in Dubai yet have global relevance.
Inspired by the success of her brand, Khulood created a number new collections and the 'Ready-to-Wear' collection, which ranges from day and evening looks, 'Artistic Curated Projects' and 'Accessory' was launched in 2015. In the same year, she impressed the fashion industry and hugely influenced the history of fashion in Dubai when she presented the first ever 3D printed dress made in Dubai, "URBAN CORP" in collaboration with architect Amer Aldour.
Although Dubai is the Middle East's fashion mecca, which provides an unparalleled range of fashion and exclusive brands, for Khulood however, is not just about the label – it is about the passion for something you love to do! Her goal is to take locally inspired fashion to a whole new level in the region.
Keen to share her knowledge and skills with the younger generation, she joined the fashion exchange programme 'Dubai Berlin Festival', in 2011 and later became an advisor for the program. Organised by the Goethe Institute for the German Language, Dubai, the program aims to promote intercultural dialogue and focus to nurturing youth talent. With home-grown fashion being a new concept in the region, she is actively involved with young designers, providing them with the opportunity to experiment and develop their creative flair.
She works from her experimental studio set in Dubai's industrial area of Al Quoz, where she also writes about fashion trends for a number of leading regional publications. Khulood is also a Co-Founder of Design Ras Al Khor, a collective design initiative during Dubai Design Week.
Little things about Khulood:
She loves travelling – this is where she gets her inspiration from and learn new things
Tom & Serg café in Al Quoz is her favourite chill-out place – you will often see her here enjoying breakfast and catching up with friends
Her Chanel J12 watch is her most valuable possession – a gift from her mother many years ago!
Yoga is her favourite form of exercise which keeps her mind and body healthy
Her favourite holiday destination – Maldives!
Red lipstick (Russian Red from MAC) and her favourite perfume Kelly Calèche by Hermès gets her in weekend mode
Who Will Cry When You Die by Robin Sharma is her favourite book
Some of Khulood's achievements include:
Nominated for The Woolmark Prize (Middle East, Pakistan, India) in 2016, Mumbai.  
Curator for the "DeFashStruction" Exhibition, the first ever curated fashion exhibition in the UAE, which took place at 1971 Design Space in 2015, Sharjah.  
Presenting the first ever 3D printed dress made in Dubai, "URBAN CORP", which is a collaboration between BINT THANI & INTER | ACT in Meet D3, Dubai Design District in 2015. It was later presented again in Vicenza during Origin. Passion and Beliefs in Vicenza, Italy.  
Selected as one of the cultural pioneers for Abu Dhabi Music and Arts Foundation, ADMAF, and the British Council's joint Cultural Excellence Fellowship (2014-16).  
Participation in "Origin. Passion and Beliefs," supported by Not Just a Label, Vicenza, with "Between the Dunes" project, that highlight using innovation of laser cutting with sustainability of sourcing local camel leather– Italy (2014). 
Awarded the "Woman Leader in Art & Fashion Industry Excellence Award" during the 14th Middle East Women Leaders Excellence Award, Dubai. 
Fashion Advisor for Berlin Dubai Festival 2013, organised by the Goethe Institute for the German Language, Dubai.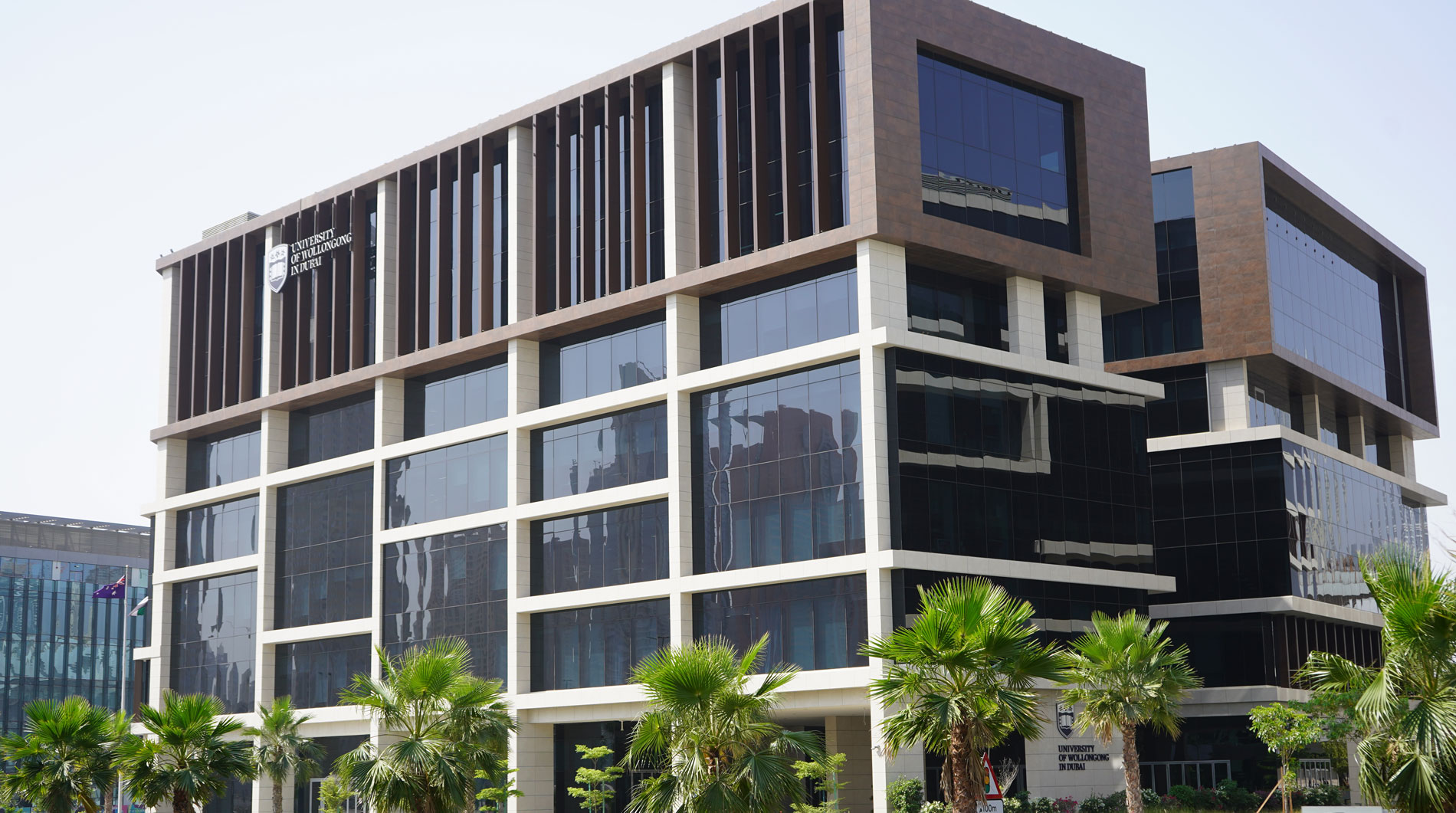 Open Day
Do you know that our next Open Day is on Saturday 27th August, 2022?
Join our experts to learn more about our degrees, and how you can enrol in our autumn intake which starts on 26th September.