Dr Norhayati Zakaria
Associate Professor
Business and Management
+971 4 278 1980
[email protected]
Dr Norhayati Zakaria is an Associate Professor at the University of Wollongong in Dubai (UOWD) and currently teaches undergraduate courses such as responsible leadership, integrated business as well as postgraduate courses including capstone Business Research Project. She is also teaching PhD courses like literature review and qualitative applied data analysis. Her educational training bridges interdisciplinary fields between cross-cultural management, international management, international business, and information science and technology.
As an educator at heart, her teaching philosophy is strongly based on her personal values of passion, commitment, and pragmatism. She believes in having a high level of enthusiasm and excitement not only for the subject to be taught, but also for developing an effective student-faculty relationship. She also believes in creating the right atmosphere and a conducive environment for learning for her students. According to her, warmth and passion for the students and the class are the two main ingredients that motivate students to strive for the best.
Dr Zakaria was an Associate Professor at School of International Studies at Universiti Utara Malaysia and began her career as an academic from 1996. She joined as a tutor and was awarded with full scholarship to pursue her postgraduate studies (Masters and PhD) in USA.
PhD Information Science & Technology, Syracuse University, Syracuse, USA

MPhil Information Transfer, Syracuse University, Syracuse, USA

MS Management, Rensselaer Polytechnic Institute, Troy, USA

BBA (Human Resource Management), Universiti Utara Malaysia, Malaysia
Publications include but not limited to:
Mohd Yusuf, B.N., Zakaria, N. & Abdul-Talib, A.N. 2021.

Using social network tools to facilitate cultural adjustment of self-initiated Malaysian female expatriate nurses in Saudi Arabia, Journal of Infection and

Public Health, 14, 380-384.

Zakaria, N

.

& Mohd Yusof, S.A. 2020. Crossing Cultural Boundaries Using the Internet: Toward Building a Model of Swift Trust Formation in Global Virtual Teams. Journal of International Management, 26(1), 1-19.

Zakaria, N.,

Wan Nurisma-Ayu Wan Ismail, Abd

-Talib., A.N. 2020. Seriously, conspicuous consumption? The impact of culture, materialism, and religiosity on Malaysian Generation Y consumers' purchasing of foreign products. Asia Pacific Journal of Marketing and Logistics

Zakaria, N.

,

Abdul-Talib, A.N. & Amelinckx, A. (Eds). 2020. Transcending Cultural Frontiers: Practices, Challenges and Strategy for International Business, Springer Nature.

Zakaria, N

.

& Flevy, L. (Eds.) 2020. Embedding Culture and Quality for High Performing Organizations, Routledge, Taylor & Francis Group.
Dr Zakaria's research interests are Global Virtual Teams, Self-Initiated Expatriates, Cultural Agility, Cultural Sensemaking, SwiftTrust Formation in teamwork.
In specific, she is interested to further explore on a research agenda with a key question of: what is the cross-cultural kit needed for talented human resources to build a cross-culturally-competent individuals and how do they develop culturally versatile competency and technologically savvy skills to effectively perform in the novelty virtual work structure such as global virtual teams.
Research Grants
Who is HENRY s? Developing a VAL(B) Framework in Conspicuous Consumption of Luxury Market in Malaysia: 2020-2021
Co-Principle Investigator
Fundamental Research Grant Scheme (FRGS-RACER), Malaysia Ministry of Higher Education – AED27,000
How competent, are you? Developing a C.A.B. cross-cultural competency framework for inculcating cultural sensitivity among Malaysian nurse expatriates: 2016-2019
Co-Principle Investigator
Fundamental Research Grant Scheme, Malaysia Ministry of Higher Education - AED 42,000
You are a Stranger! Examining the Process of Swift Trust Formation in Global Virtual Teams Using Team Model and Cross-Cultural Theoretical Framework (2nd phase): 2015-2017
Principal Investigator
Asian Office of Aerospace Research & Development (AOARD) - USD $99,158
You are a Stranger! Examining the Process of Swift Trust Formation in Global Virtual Teams Using Team Model and Cross-Cultural Theoretical Framework: 2014-2015
Principal Investigator
Asian Office of Aerospace Research & Development (AOARD) - USD $114,387
Managing across cultures
Responsible leadership
Capstone class: integrated business
Business research project
Literature review
Qualitative business analysis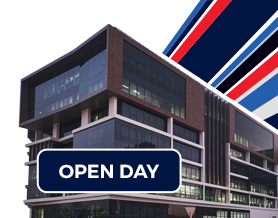 Open Day
Do you know that our next Open Day is on Saturday 5th February, 2022?
Join our experts to learn more about our degrees, and how you can enrol in our spring intake which starts on 11th April, 2022