Dr Stephen Wilkinson
Associate Professor
Director Research
Engineering and Information Sciences
Dr Stephen Wilkinson is Associate Professor at the University of Wollongong in Dubai (UOWD), he is the Head of the Smart and Sustainable Cities Research Cluster. Dr Wilkinson holds a PhD from Imperial College London based on his research on the analysis of the microstructure of complex nanomaterials (UK mudrocks).
Dr Wilkinson carries out guided experiments, developed tutorials and created physical models in his classroom and has also developed online materials to support virtual learning.
Dr Wilkinson has broad research interests in the fields of sustainability and environmental awareness in practice. Based on these interests he has worked on a wide range of projects encompassing contaminated land, micro-biology, tunneling, foundation design, gas flow in porous media, particle analysis and electron microscope analysis.
Prior to joining UOWD, Dr Wilkinson was a Senior Lecturer at the University of Wolverhampton in the United Kingdom, Lecturer at Xi'an Jiaotong - Liverpool University in China, visiting lecturer at Zhejiang University, China. He also previously worked for Jacobs Engineering, Geotechnical Observations, First Steps Limited, and as an on-site engineer at the Orgreave Colliery (Active Coal Mine).
Publications include but not limited to:
Dr Wilkinson is an active researcher in the fields of sustainability and environmental technologies. He is an expert in geology and geotechnical engineering focusing on micro-mechanics. He is also an expert on micro imaging techniques and image analysis approaches. Currently Dr Wilkinson's research is focused on Microstructure and Engineering Behaviour (Including micromechanics), The development of measurement techniques and regimes for problem solving and monitoring, Advanced imaging and micro-imaging techniques, Applied Geomicrobiology, Influence of Past Human Activities on Current Design Problems (including Brownfield Design & incorporating old foundations and structures into current design), Sustainability and Environmental Awareness in Engineering Practice.
Dr Wilkinson is a member of the committee for the Chartered Institution of Highways & Transportation Dubai group as well as Fellow of the Geological Society, Fellow of the Royal Microscopical Society, Fellow of the Higher Education Academy and Associate of the Royal School of Mines.
Geology for engineers
Geomechanics
Foundation Design Engineering
Sustainable Road and Transportation Engineering
Environmental Science
Chemistry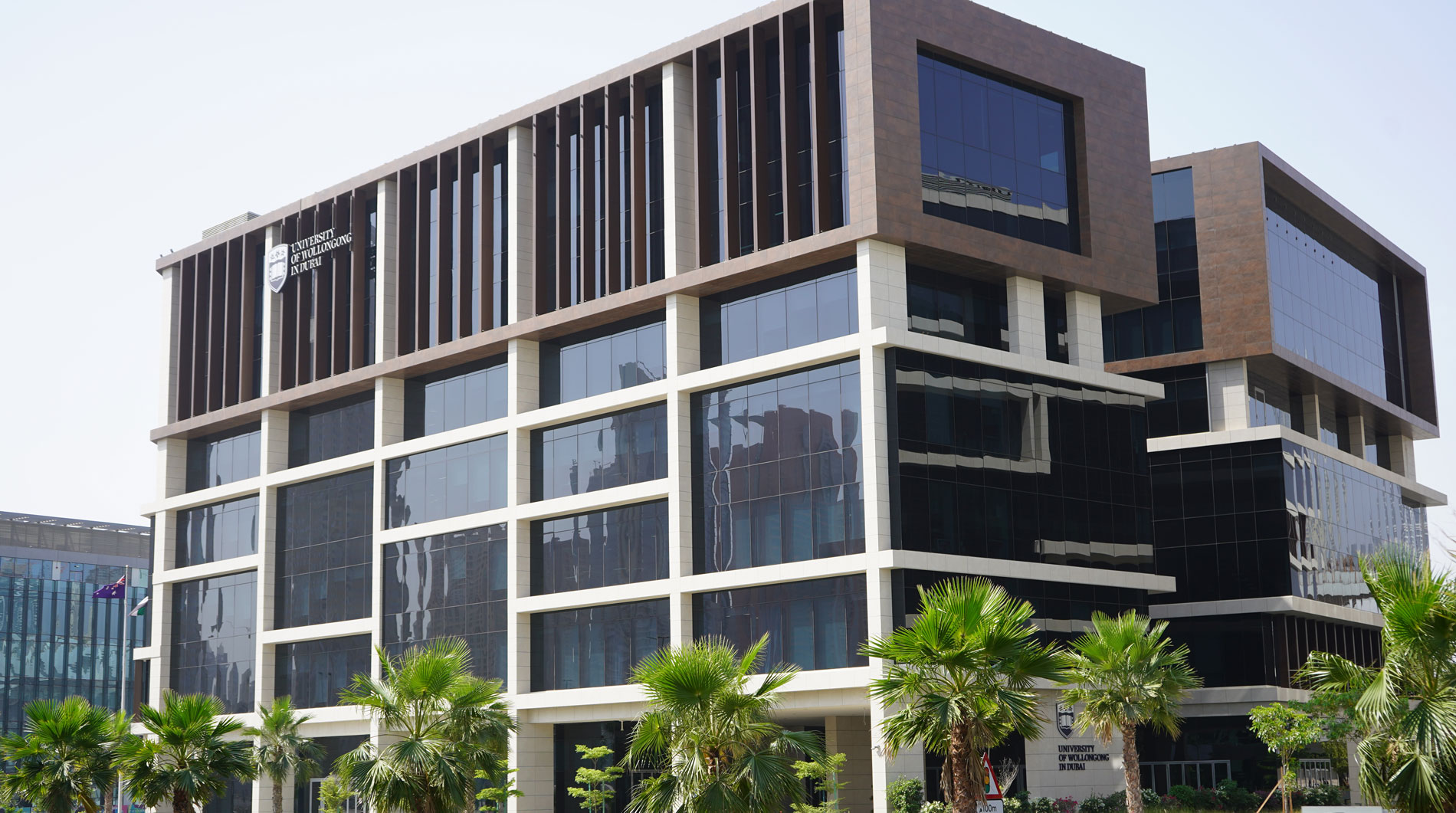 Open Day
Remember to attend our next Open Day on Saturday, 17 June 2023.
Join our experts to learn more about our degrees, and how you can enrol at UOWD in our
Autumn intake which starts on 18 September 2023.