Dr Prithvi Bhattacharya
Assistant Professor
(Discipline Leader - Management Sciences)
Business and Management
Dr Prithvi Bhattacharya is a practitioner-researcher in the field of Business Analytics and Strategic Alignment of business and Information Technology. With a Bachelor of Commerce (Hons) Degree in Accounting, a Master's Degree in Information Technology, and a PhD from the University of Melbourne, his body of work lies at the cross section of business and technology. He also holds a Professional Certification in Analytics and Data Science from Massachusetts Institute of Technology (MIT). He has worked as a business analyst/consultant for large, reputed organizations like Accenture Australia and the University of Melbourne. He also has almost a decade of University teaching experience in Australia and in the UAE. Prithvi has published in many leading conferences and journals in the area of business information systems and has several papers in the pipeline.

Prithvi has extensive experience in teaching postgraduate as well as undergraduate students from all over the world across different age groups and work experiences. He employs different pedagogical techniques ranging from direct instructions to flipped classrooms to case-based learning, based on the cohort of students being taught.
Prithvi worked as a business analyst /consultant with Accenture Australia as well as with the University of Melbourne. He has taught business and information systems courses at the Higher Colleges of Technology, UAE at both undergraduate and postgraduate levels.
Professional Certificate in Data Science and Analytics, Massachusetts Institute of Technology, USA

PhD, University of Melbourne, Australia

Masters of Applied Information Technology, Monash University, Australia

Bachelor of Commerce, University of Calcutta, India
Bhattacharya, Prithvi, Tabach, Afaf. "Hey, did you know?" Memes on Social Media: are they entertainment or detriment?" Proceedings of the Pacific Asia Conference on Information Systems in Dubai UAE, 2020.

Bhattacharya, Prithvi. "There is More to 'IT' than Improving Operations: Towards A Mechanism for Enterprise Systems-enabled M&A, Innovation and Strategic Decisions" Proceedings of the 25th Americas Conference on Information Systems (AMCIS) in Cancun Mexico, 2019

Bhattacharya, Prithvi. "Aligning Enterprise Systems Capabilities with Business Strategy: An extension of the Strategic Alignment Model (SAM) using Enterprise Architecture." Procedia computer science 138 (2018): 655-662.

Bhattacharya, Prithvi. " Synthesis of Business Motivation Model (BMM) and ArchiMate: Towards a New Modelling Technique for Strategic Alignment of Business and IT" in Organizing for Digital Economy: societies, communities and individuals, Proceedings of the Mediterranean Conference on Information Systems (MCIS) in Corfu Greece, 2018

Bhattacharya, Prithvi. "Managing IT to Innovate and Strategize in the Higher Education Sector: Role of Enterprise Systems" in Technology Management in Organizational and Societal Contexts, IGI Global, USA, 2017

Bhattacharya, Prithvi. "Strategizing and Innovating with Enterprise Systems: The Case of a Public University." Journal of Cases in Information Technology 18.2 (2016): 1-15.

Bhattacharya, Prithvi. "Identifying Four Key Means of Business Value Creation using Enterprise Systems: An Empirical Study." Journal of International Technology and Information Management 25.1 (2016).
Dr Prithvi's primary research interests lie at the cross section of business and information technology. Such interests include business analytics, strategic alignment of business and IT, Enterprise Architecture, Enterprise Systems and Social Media. He is also involved in researching the widespread role of IT in primary business functions like marketing, operations and finance.
Research Grants
Use of artificial intelligence in customised tutoring
Higher Colleges of Technology grant
He is a member of the Association for Information Systems (AIS), the International Institute of Business Analysis (IIBA) as well as the SAP User Group.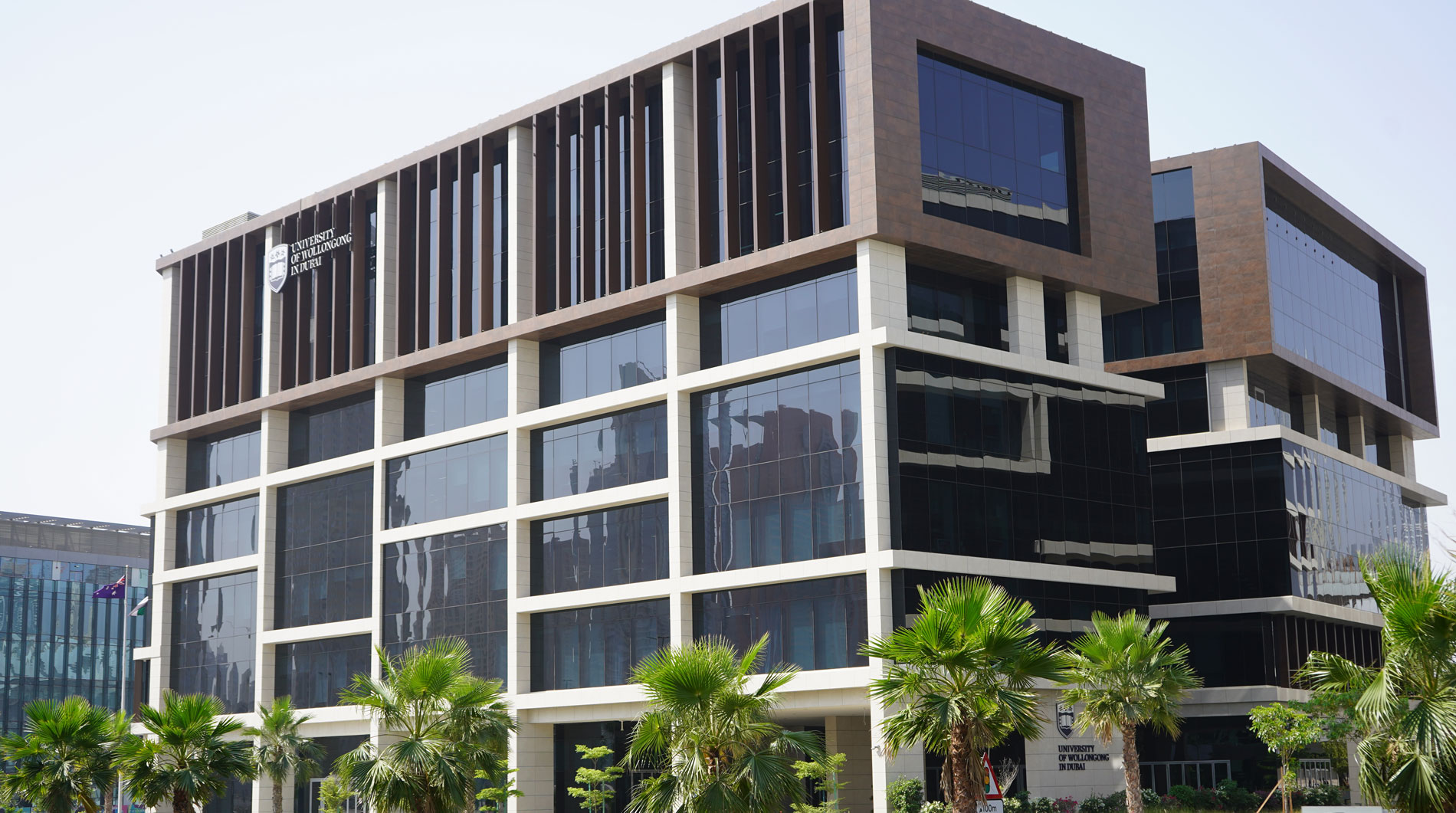 Open Day
Remember to attend our next Open Day on Saturday, 9 December 2023.
Join our experts to learn more about our degrees and how you can enrol in our
Winter intake which starts on 8 January 2024.