About Occupational English Test
The Occupational English Test (OET) is an international English language test that assesses the language communication skills of healthcare professionals who seek to register and practise in an English-speaking environment. Testing once a month, OET covers all four language skills (writing, reading, listening, speaking) with an emphasis on communication in a healthcare environment. Tests reflect real workplace tasks and relevant language skills, and have been developed specifically for up to 12 different healthcare professions: Dentistry, Dietetics, Medicine, Nursing, Occupational Therapy, Optometry, Pharmacy, Physiotherapy, Podiatry, Radiography, Speech Pathology and Veterinary Science.
Candidates in the UAE who wish to take the OET test can click on the 'Book an OET Test' button given below this page to apply for the exam. The University of Wollongong in Dubai is one of the authorised OET exam centres in Dubai. We also offer training programs to prepare you for the examination.
*Headphones are available for the listening subtest.
Results
You can see an overview of your latest test scores via your online profile on the OET website, approximately 16 business days after each test day. Official copies of Statements of Results can be downloaded from your online profile. You can choose which test administration you wish to download a Statement of Results for and this will list the scores you obtained in that particular test administration.
The four sub-tests that make up the OET are reported on a scale from 0 to 500 in ten-point increments (e.g. 350, 360, 370 etc.). The numerical score will be mapped to a separate letter grade for each sub-test ranging from A (highest) to E (lowest). There is no overall grade for OET. Most recognising boards and councils require candidates to score at least 350 in each of the four sub-tests. But to make sure you're up-to-date with requirements, always check with the relevant boards and councils that regulate your profession. You can redo any subtest, however you must check the English Language Proficiency requirements with the relevant regulatory authority.
Recognised
OET is recognised and trusted by healthcare boards and councils in Australia, New Zealand and Singapore. Many organisations, including hospitals, universities and colleges, are using OET as proof of a candidate's ability to communicate effectively in a demanding healthcare environment.
Applications close on the closing date at 12:00 pm midday in your respective time zones. Please also note that seats are booked on a first come, first served basis.
Results are released by 5:00 pm Australian time. Here are the OET exam dates in the UAE for 2021.
Test Date
Application
Results Published
Professions Available for this Date
Saturday 8th January, 2022
Monday 9th August, 2021 - Friday 3rd December, 2021
Friday 28th January, 2022
Nursing
Medicine
Dentistry
Pharmacy
Radiography
Physiotherapy
Saturday 22nd January, 2022
Monday 9th August, 2021 - Friday, 10th December 2021
Friday 11th February, 2022
Nursing
Medicine
Saturday 5th February, 2022
Monday 9th August, 2021 - Monday 10th January, 2022
Thursday 24th, February 2022
Nursing
Medicine
Dentistry
Pharmacy
Radiography
Physiotherapy
Dietetics
Podiatry
Vet Science
Occupational Therapy
Optometry
Speech Pathology
Saturday 19th February, 2022
Monday 9th August, 2021 - Monday 24th January, 2022
Thursday 10th March, 2022
Nursing Medicine
Saturday 5th March, 2022
Monday 9th August, 2021 - Monday 7th February, 2022
Friday 25th March, 2022
Nursing
Medicine
Dentistry
Pharmacy
Radiography
Physiotherapy
Saturday19th March, 2022
Monday 9th August, 2021 - Monday 21th February, 2022
Thursday 7th April, 2022
Nursing Medicine
Saturday 9th April, 2022
Monday 9th August, 2021 - Monday 14th March, 2022
Monday 2nd May, 2022
Nursing
Medicine
Dentistry
Pharmacy
Radiography
Physiotherapy
Dietetics
Podiatry
Vet Science
Occupational Therapy
Optometry
Speech Pathology
Saturday 23rd April, 2022
Monday 9th August, 2021 - Tuesday 22th March, 2022
Friday 13th May, 2022
Nursing Medicine
Saturday 7th May, 2022
Monday 9th August, 2021 - Monday 11th April, 2022
Thursday 26th May, 2022
Nursing
Medicine
Dentistry
Pharmacy
Radiography
Physiotherapy
Dietetics
Podiatry
Vet Science
Occupational Therapy
Optometry
Speech Pathology
Saturday 28th May, 2022
Monday 9th August, 2021 - Monday 2nd May, 2022
Friday 17th, June 2022
Nursing Medicine
Saturday 11th June, 2022
Monday 9th August, 2021 - Monday 16th May, 2022
Friday 1st July, 2022
Nursing
Medicine
Dentistry
Pharmacy
Radiography
Physiotherapy
Saturday 25th June, 2022
Monday 9th August 2021 - Monday 30th May, 2022
Thursday 14th July, 2022
Nursing Medicine
Saturday 9th July, 2022
Monday 9th August, 2021 - Monday 13th June, 2022
Thursday 28th July, 2022
Nursing
Medicine
Dentistry
Pharmacy
Radiography
Physiotherapy
Saturday 23rd July, 2022
Monday 9th August, 2021 - Monday 27th June, 2022
Thursday 11th August, 2022
Nursing Medicine
Saturday 6th August, 2022
Monday 9th August, 2021 - Monday 11th July, 2022
Thursday 25th August, 2022
Nursing
Medicine
Dentistry
Pharmacy
Radiography
Physiotherapy
Dietetics
Podiatry
Vet Science
Occupational Therapy
Optometry
Speech Pathology
Saturday 27th August, 2022
Monday 9th August, 2021 - Monday 1st August, 2022
Thursday 15th September, 2022
Nursing Medicine
Saturday10th September, 2022
Monday 9th August, 2021 - Monday 15th August, 2022
Thursday 29th September, 2022
Nursing
Medicine
Dentistry
Pharmacy
Radiography
Physiotherapy
Saturday 24th September, 2022
Monday 9th August, 2021 - Monday 29th August, 2022
Friday 14th October, 2022
Nursing Medicine
Saturday 8th October, 2022
Monday 9th August, 2021 - Monday 12th September, 2022
Thursday 27th October, 2022
Nursing
Medicine
Dentistry
Pharmacy
Radiography
Physiotherapy
Dietetics
Podiatry
Vet Science
Occupational Therapy
Optometry
Speech Pathology
Saturday 22th October, 2022
Monday 9th August 2021 - Monday 26th September, 2022
Friday 11th November, 2022
Nursing Medicine
Saturday 5th November, 2022
Monday 9th August, 2021 - Monday 10th October, 2022
Thursday 24th November, 2022
Nursing
Medicine
Dentistry
Pharmacy
Radiography
Physiotherapy
Saturday 19th November, 2022
Monday 9th August, 2021 - Monday 24th October, 2022
Thursday 8th December, 2022
Nursing Medicine
Saturday 3rd December, 2022
Monday 9th August, 2021 - Monday 7th November, 2022
Thursday 5th January, 2023
Nursing
Medicine
Dentistry
Pharmacy
Radiography
Physiotherapy
Dietetics
Podiatry
Vet Science
Occupational Therapy
Optometry
Speech Pathology
Saturday 17th December, 2022
Monday 9th August, 2021 - Monday 21st November, 2022
Friday 20th January, 2023
Nursing Medicine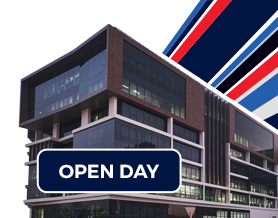 Open Day
Do you know that our next Open Day is on Saturday 5th February, 2022?
Join our experts to learn more about our degrees, and how you can enrol in our spring intake which starts on 11th April, 2022