80 schools take part in UOWD robotics competition 2014
Wednesday, 14 May, 2014
The 2014 edition of the University of Wollongong in Dubai (UOWD) Robotics Competition saw 80 school teams compete in an enthusiastic display of technological skill as they negotiated a range of challenges to showcase their robotic expertise.Around 300 participants from local and international schools took part in this year's event, which saw students compete in seven different robotic programing tests, including traffic negotiation, stair climbing and robot football.The teams were set different technical challenges according to their category – primary, middle or high school – while a separate competition allowed students of any age to demonstrate their innovation and creativity in an open contest of robotic design, which was judged on complexity, flexibility, applicability and innovation.The Iranian School Abu Dhabi was among the top performers, picking up four prizes across the competition, including first and second places in the robot pool competition. There were also special prizes for teams from Abu Dhabi Indian School and Our Own English High School Al Ain, whose robots demonstrated functionality above and beyond what was expected within the competition.In the open competition, Al Khaleej National School impressed the judging panel with their 'Riptide APV' creation, a vehicle capable of moving on both land and water. The development team of Amir Marie, Abdulla Ali and Azaan said they were inspired by the amphibious vehicles of the Second World War and hoped that one day their invention could be used for tasks such as delivery and rescue.The most hotly contented event was in the primary category, as a string of exceptional solo performances saw Sadra Srandlyly and Parsa Farouki battle it out in the final of the robot football competition. The contest came to a thrilling climax as parents and other team members cheered enthusiastically from the sidelines, with Sadra ultimately taking the title after a well-fought match.An award ceremony followed, with all competition winners receiving scholarships for undergraduate programs at UOWD on their graduation from high school. Prizes were presented by members of the judging panel and Dean of UOWD's Faculty of Engineering and Information Sciences, Professor Mohamed Salem.Professor Salem said, "Our aim with this competition is to reach out to school students, to help develop their knowledge and interest in technology. These young people will be the scientists of the future and this is a great environment in which to nurture this potential."This year's event was held at Meydan Imax, in conjunction with the launch event for the Robot Technology Exhibition (RTEX) 2014. RTEX will be the first such event to be held in the MENA region, and will take place in Dubai from 28 to 30 September this year.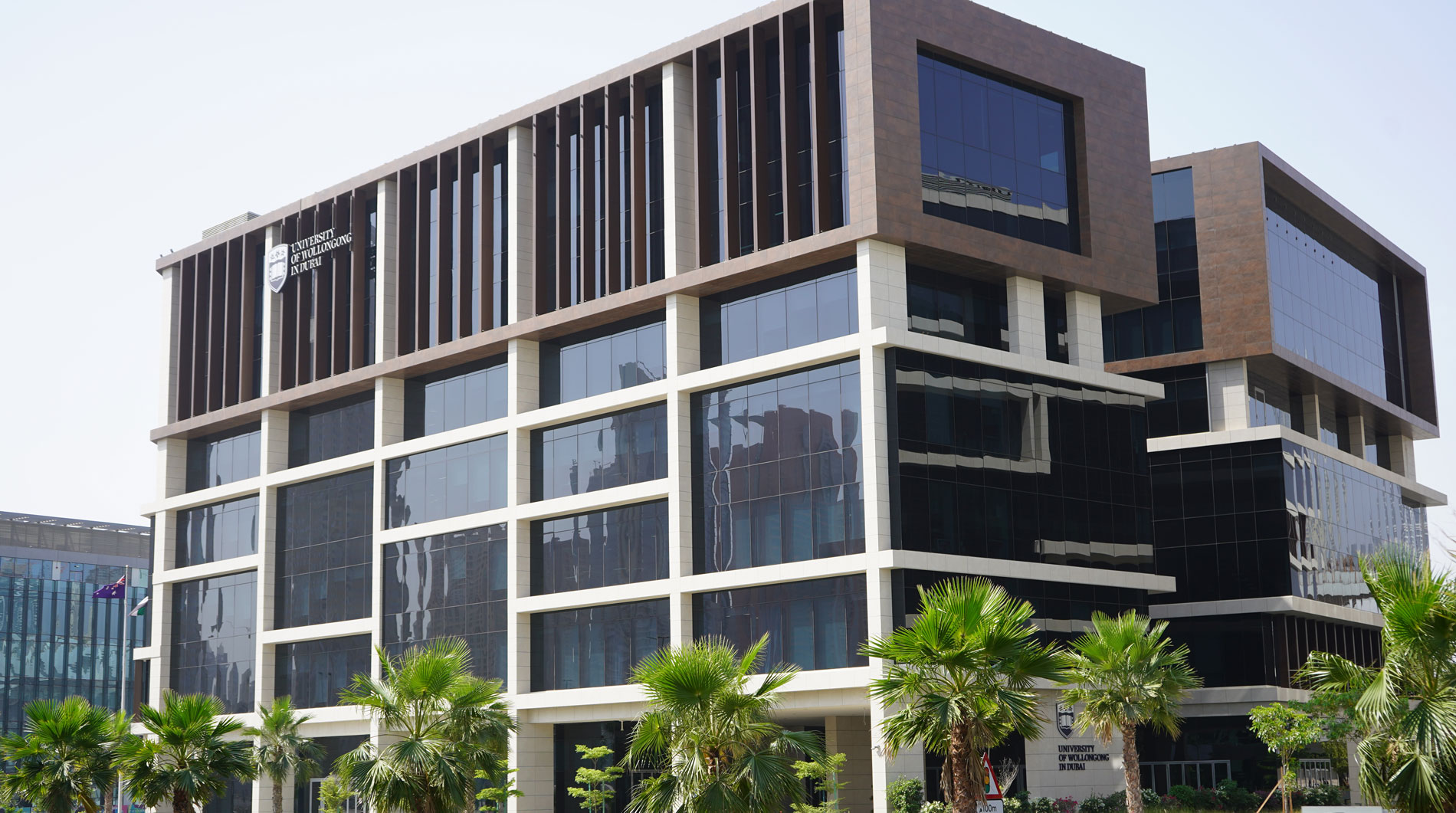 Open Day
Remember to attend our next Open Day on Saturday, 17 June 2023.
Join our experts to learn more about our degrees, and how you can enrol at UOWD in our
Autumn intake which starts on 18 September 2023.