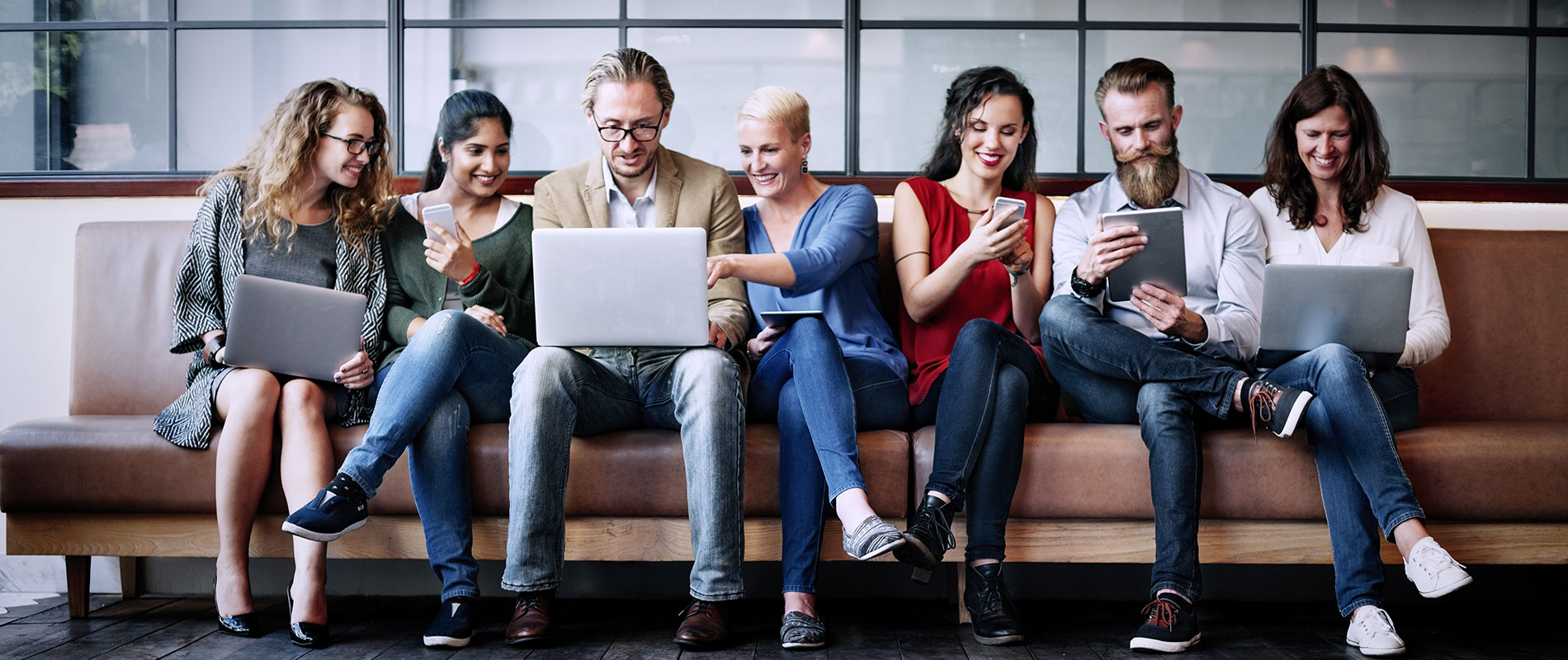 Aramex and Americana Group receive AIB-MENA Award for community development
Monday, 16 December, 2013
Two leading MENA-based businesses have been honoured for their commitment to community development at an award ceremony hosted by the University of Wollongong in Dubai (UOWD), in collaboration with the Middle East and North Africa Chapter of the Academy of International Business (AIB-MENA).Aramex PJSC and Americana Group (Egypt) were the recipients of the AIB-MENA Ghaf Tree Award, which is presented annually to recognise the efforts of regional businesses towards the spirit of collaboration and community development. Distinguished representatives of the two companies – Mr Fadi Ghandour, Founder and Vice Chairman of Aramex; and Mohamad Farouk Hafees, Executive Vice President, HR and Management, of Americana Group – attended the award ceremony, which was presided over by His Excellency Pablo Kang, the Australian Ambassador to the UAE and Qatar.Inspired by the indigenous desert tree - growing in hostile conditions, spreading its branches to create smaller ecosystems and encouraging the creation of life under its shelter - the AIB-MENA Ghaf Tree Award recognises companies that actively foster collaborations and support sustainable regional development, while continuing to deliver on shareholder expectations and managing the ongoing challenges of socio-economic and geo-political change. Both Aramex and Americana Group were recognised for their strong commitment to community development, while continuing to grow and thrive as businesses in uncertain economic times.Dr Melodena S. Balakrishnan, President of AIB-MENA and Associate Professor at UOWD said, "We recognise local businesses that are agents of positive change; that embrace their roots and commit to the locations they are based in. Aramex has adopted a model for social activism that more businesses can embrace."The Americana Group (Egypt) had a few challenging years with the constant unrest. Their ongoing focus on creating employment opportunities for youth, entrepreneurship and developing new models of change with a can-do spirit is recognised by this award."Accepting the Award on behalf of Aramex, Fadi Ghandour said, "This award is a reminder of the importance of community development in the business world and how organisations can successfully transcend profitability for community benefit."Representing Americana Group to collect the Award, Mohamad Farouk Hafees said, "A good organisation will always design and develop a solution rather than be part of the problem, and the recognition of Americana's efforts through this award will act as an accelerator for more community development initiatives."The event also saw the launch of the third volume of the AIB-MENA Case Studies Book 'Actions and Insights Middle East and North Africa – East Meets West', which features a unique set of business cases, including the challenges overcome by the Americana Group in operating its restaurant business in Mecca, and the impressive growth of Aramex in carving a competitive niche in the global logistics and express transportation service industry.To celebrate the book launch, an Industry Panel representing some of the companies featured in the book came together in a roundtable discussion on the subject 'East Meets West'. Introducing the theme, His Excellency Pablo Kang spoke about the emerging opportunities and challenges, and the road ahead for the MENA region as the world moves eastward.Alongside Fadi Ghandour and Mohamad Farouk Hafees, the industry panel included Rania Rostom, Chief Innovation and Communication Officer, GE Middle East, North Africa and Turkey; and Asmaa Quorrich, AMEA Innovation Director, Beverages, PepsiCo International. The panel discussion centred around entrepreneurship, business education and culture in the workplace.This is the second year of the annual AIB-MENA Awards, which also include the Windtower Award for Inspirational Leadership - this year presented to HE Sheikha Lubna Al Qassimi in a ceremony in March. Established in 1959, today AIB has over 3,000 members in 84 countries around the world. Since 2010, AIB-MENA has held three conferences, brought together over 200 participants, and produced 4 books and numerous teaching cases and journal articles. Published through Emerald, the group's case studies collection has recorded over 10,000 downloads worldwide, primarily across Malaysia, Australia, South Africa and Hong Kong, representing 15% of all downloads for the publisher's emerging markets collection.UOWD has hosted AIB-MENA since its inception, as part of its commitment to developing the human capital of the region through collaboration with business and other institutions of higher education.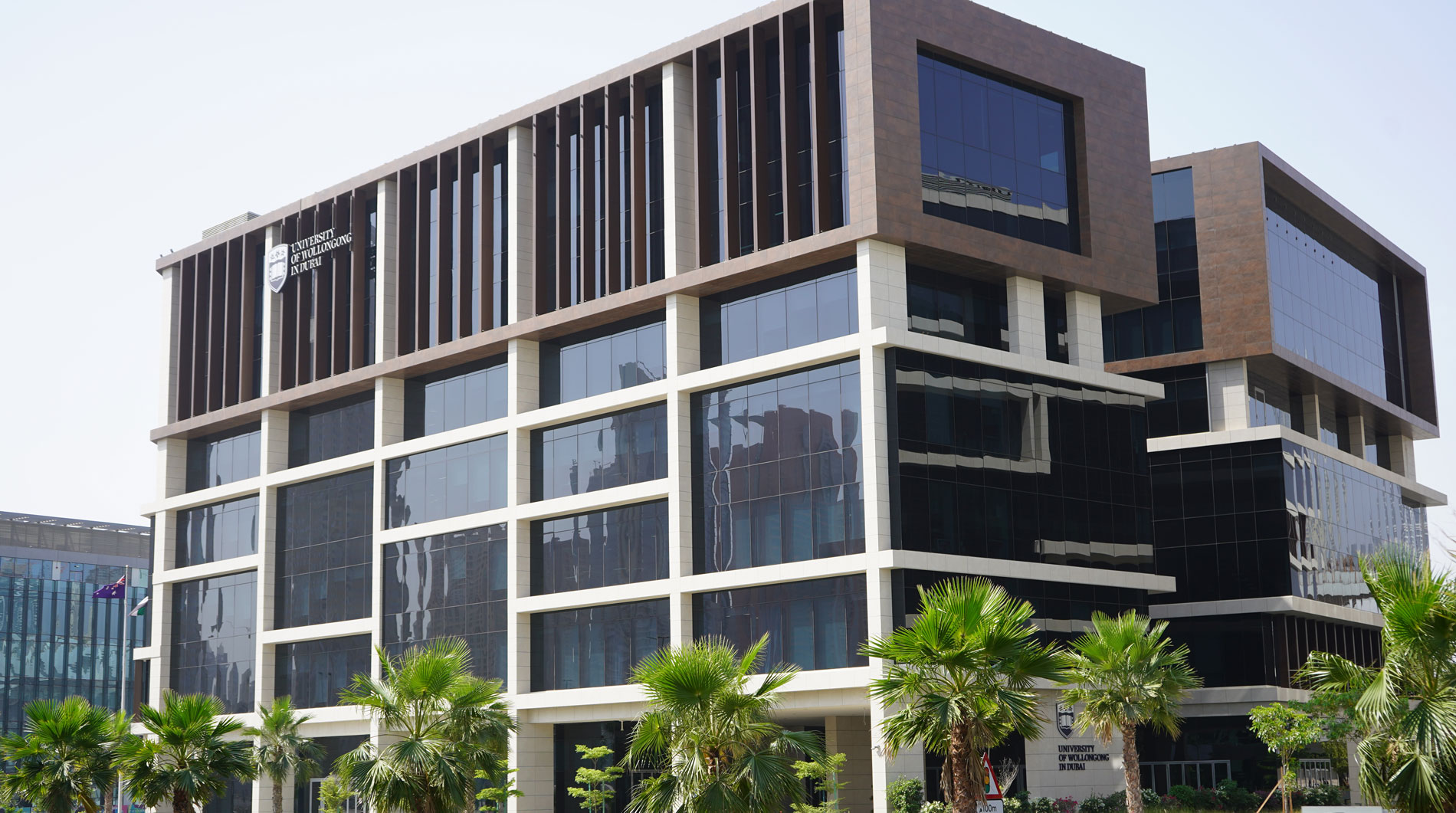 Open Day
Do you know that our next Open Day is on Saturday 23rd July, 2022?
Join our experts to learn more about our degrees, and how you can enrol in our autumn intake which starts on 26th September.