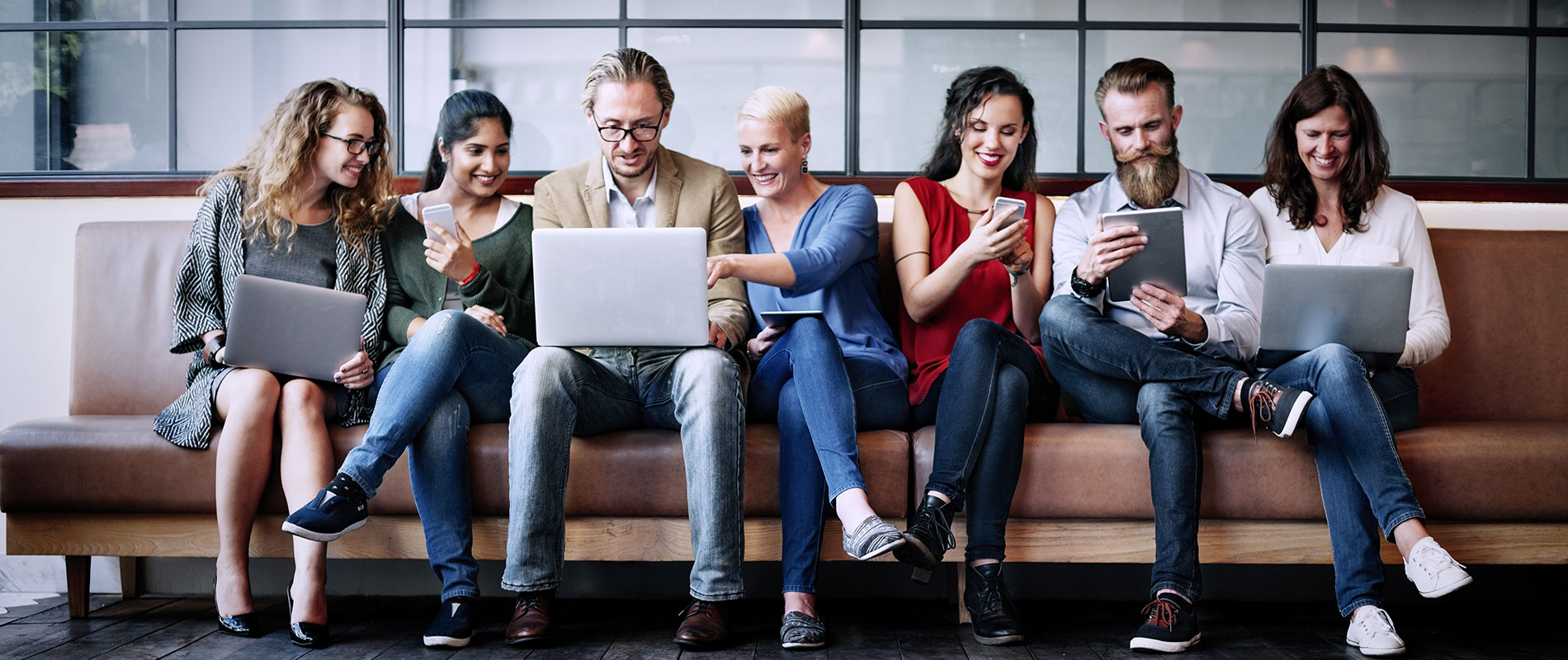 "Collective responsibility is key to ethical fashion", say experts at ReBitVlogs Majlis
Monday, 30 April, 2018
A cohort of students from the University of Wollongong in Australia (UOW) recently visited Dubai on a UOW-UOWD Student Exchange Tour funded by the Australian Department of Foreign Affairs' Council for Australian-Arab Relations (CAAR). The tour was an extension of the Responsible Business and IT Use Video Blogs (ReBitVlogs) teaching program initiated by Dr Zeenath Khan, Assistant Professor at the University of Wollongong in Dubai (UOWD), in 2016 to engage our business and IT students with academics and industry experts in ethical conversations beyond classrooms. "Ethics is a difficult subject to engage students in. As facilitators of learning, we are always looking for ways to push our students beyond books and classrooms and ReBitVlogs was born from just such a desire", commented Dr Khan. The tour program, ReBitVlogs: Fashion through an Ethical Kaleidoscope, was aimed at engaging UOW exchange students with the design and fashion industry in the UAE and to raise awareness of best practices and responsible leadership in the fashion supply chain. "We developed a power-packed program for the students that progressed from theory to concept to practice, wanting to take them through the entire supply chain so they could develop a deeper understanding of the workings of the sector, its highs and lows", said Dr Khan. The tour included visits to Dubai Design District (D3), the Dubai Design Fashion Council (DDFC), the in5 Design Lab, Runway Dubai, Dubai Institute of Design and Innovation (DIDI), Al Buraag Garments and Embroidery factory in Ajman, giving them the opportunity to learn more about employee relations, social initiatives, women empowerment, customer relationships and management and leadership styles. "It was so fascinating to see how the government envisioned the potential of an industry and went about creating an infrastructure to support it" commented Darcy Clemson, student of Bachelor of Politics, Philosophy and Economics at UOW The students had the opportunity to listen to engaging talks from Khulood Khoory, Development and Relationship Manager at DDFC, fashion guru, Professor Sass Brown, the founding Dean of DIDI, Modupe Omonze, Founder of Runway,Sandy Saksena an Empowerment Officer at Echelon Advisors Office, Kazi Gulshan Ara owner of Aydin Boutique and Ben Eavis Vice President of CSR at PVH Off-shore. The tour concluded with an engaging panel discussion moderated by Dr Khan that included the students UOW and UOWD, Professors MarioFernando and Sass Brown, Modupe Omonze and the speakers of the four winning teams from UOWD. The panel discussion brought great insights into the importance of responsible leadership and how personal morals can develop a collective shared-responsibility from all stakeholders to ensure an ethical fashion industry. "The tour has been an amazing experience for us," said Grace Bannister, student of Bachelor of Commerce at UOW. "We learned so much not only about fashion ethics but also about the culture of Dubai and UAE. The depth of understanding and tolerance among the people living in the country was simply awe-inspiring." The program was supported by Dubai Tourism (Destination Partner), Sustainable Mindz (Consultants), Runway Dubai (Media Partner), DIDI, DDFC, AL Buraag Garments, PVH and Aydin Boutique (Program Partners). The Council for Australian-Arab Relations seeks to strengthen Australian-Arab relations by advancing areas of shared political economic and social interest.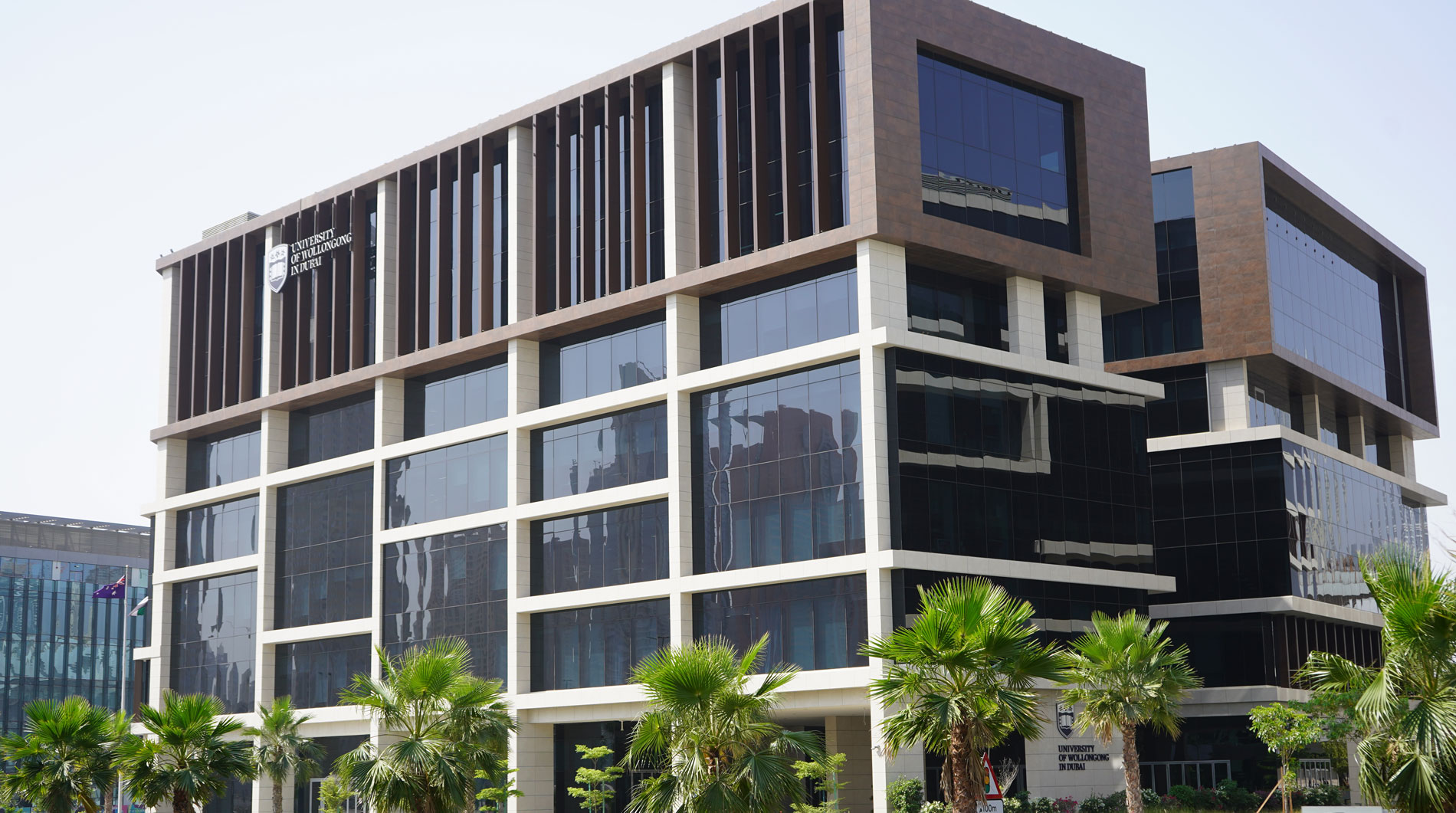 Open Day
Do you know that our next Open Day is on Thursday 30th June, 2022?
Join our experts to learn more about our degrees, and how you can enrol in our autumn intake which starts on 26th September.