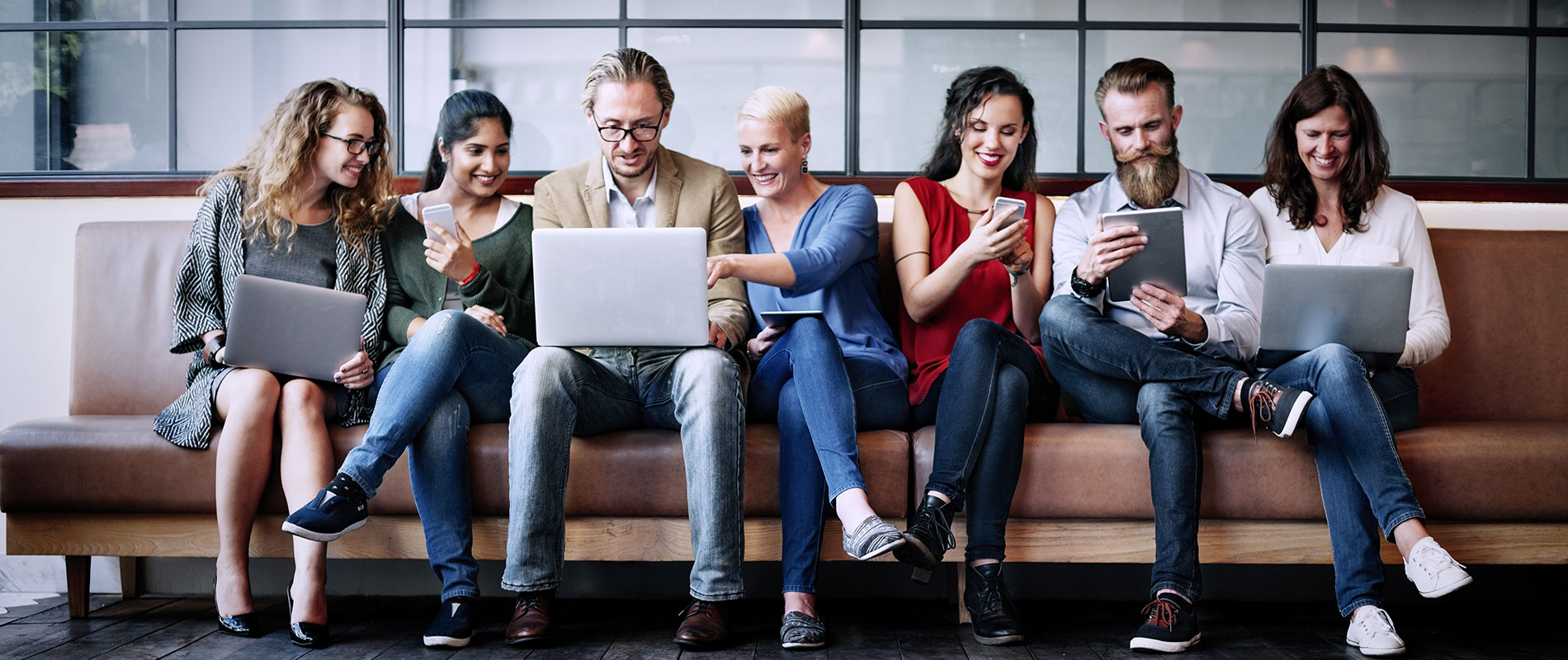 Inaugural TEDxUOWD event held at the University of Wollongong in Dubai
Sunday, 29 November, 2015
TEDxUOWD – the first TEDx event held at the University of Wollongong in Dubai – brought over a hundred of the university's brightest young minds together to witness six acclaimed speakers from across the globe discuss the fine line between illusion and reality. As part of the TEDx initiative, TEDxUOWD was an independent event organised by a team of University of Wollongong in Dubai students and curated by Dr Zeenath Khan, an Instructor at the University. The event followed the format of the popular TED conferences, a worldwide movement devoted to 'Ideas Worth Spreading' in the form of a collection of short, powerful talks of 18 minutes or less, delivered by today's leading thinkers and doers. Student-organised TEDx events have been popular on university campuses around the world in recent years, but students and Faculty at one of the UAE's oldest universities noticed that the platform was largely missing in Dubai, prompting them to organise TEDxUOWD. "Events like TEDxUOWD help us to broaden our perspectives, enhance our knowledge of the world and open our horizons" said Viacheslav Shakov, one of the event's organisers. "We wanted to stage TEDxUOWD to contribute to students' experience at UOWD, to broaden the experiences of the UAE community and to be able to share the talks on a global stage – all of which is possible because videos from the event will be shared on platforms with a worldwide reach." As the first speaker at the inaugural TEDxUOWD event, Dubai Trade's CEO and Advisor to the Expo2020 Bidding Team, Mahmood Al Bastaki, focused on Dubai's awe inspiring story to question if settling for reality is always a positive move. "Dubai is a city built on realising realistic illusions. Less than 50 years ago, the biggest tower in the city was a wind tower. Now we are home to the tallest building in the world – which once started as an illusion," Al Bastaki commented. Tariq Qureishy, CEO of business development firm Vantage Holdings, concentrated on a similar area and encouraged students to "change the way we think about change." A driving force for women's entrepreneurship in the region, Mona Tavassoli, discussed the illusions created by stereotyping in her enlightening talk which centred on Arab women's achievements. "Never stereotype – it is nothing but an illusion, not a reality. I'm not denying that restrictions exist, but where there is a will, there is a way. Powerful men create empowered women, and together you can create any reality that you wish," she told the audience. Dr Stefano Fasciani, an Assistant Professor at the University of Wollongong in Dubai, explored how we can use technology to create illusions about time and space, fooling the brain with sound recordings that make it harder to distinguish between what is illusion and what is reality. During Haitian American entrepreneur Christine Souffrant's talk, the discussion turned to how individuals can change their own reality by 'following their patterns' – the natural talents that they are born with that transcend through industries and skills. Concluding TEDxUOWD, researcher, writer and speaker Hassan Al Natour challenged the audience to think about their own personal goals and develop a strategy to change their own reality. TEDxUOWD was organised by curator Dr Zeenath Khan and UOWD students Vanathy Arul, Kavleen Singh, Namrata Amar, Mustafa Ahmed, Pooja Dande, Salma Rakhman, Zohair Kidwia, Maryna Qureshi, Arohi Bangera and Viacheslav Shakov. Videos from the TEDxUOWD event will soon be available to watch at http://www.youtube.com/TEDxTalks.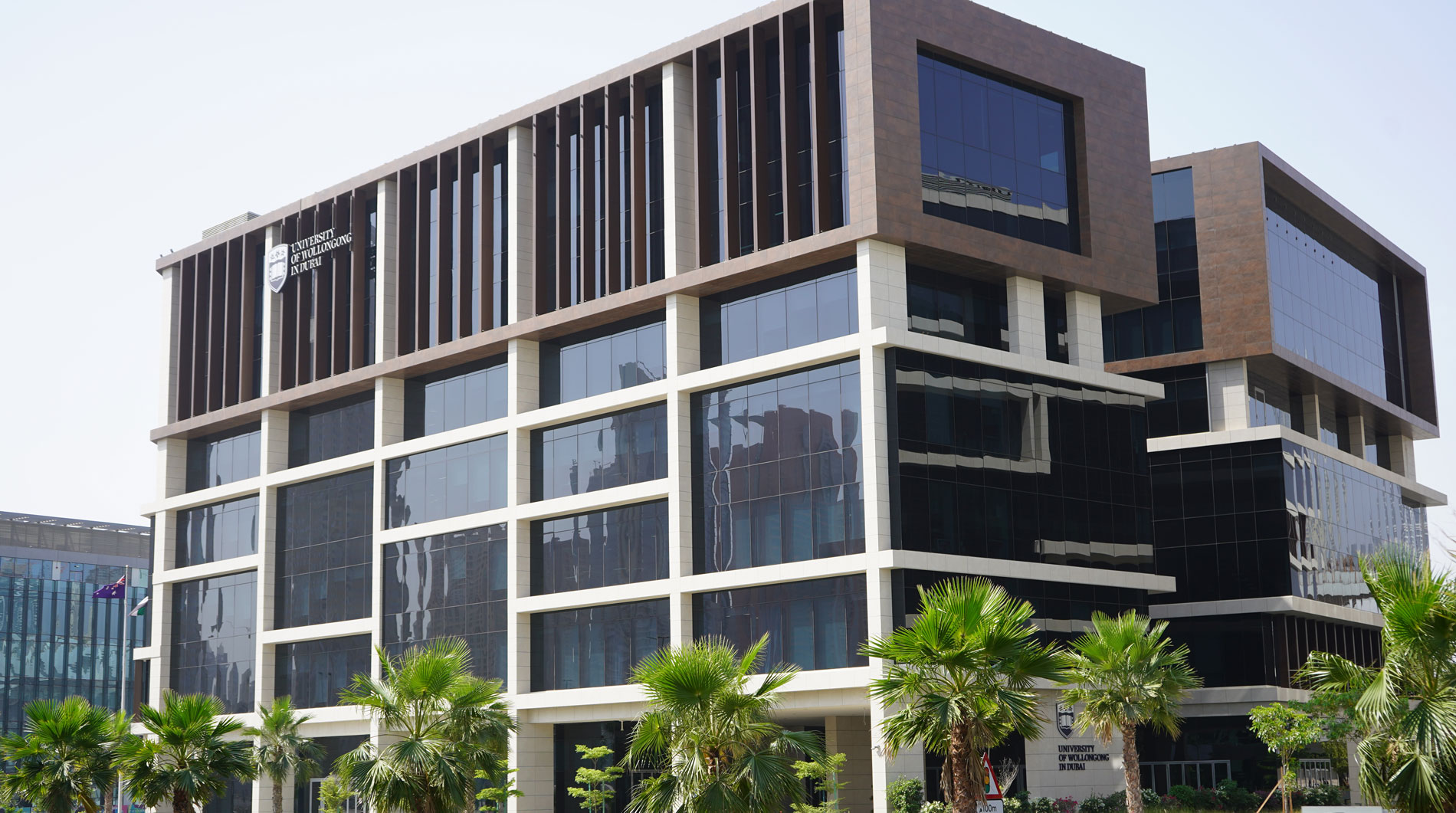 Open Day
Do you know that our next Open Day is on Thursday 30th June, 2022?
Join our experts to learn more about our degrees, and how you can enrol in our autumn intake which starts on 26th September.