UOWD honours academic achievers during Autumn scholarship ceremony
Wednesday, 08 November, 2017
The University of Wollongong in Dubai (UOWD) has honoured nearly 180 gifted students during its Autumn scholarship ceremony at its campus in Dubai Knowledge Park. Parents and guests attended with UOWD staff to recognise the achievements of students who excelled in their academic endeavours throughout the year after meeting rigorous standards to achieve the scholarships of up to 50 per cent. This year, 122 students from the Faculty of Business and 57 students from the Faculty of Engineering and Information Sciences made it onto the list. A total of 13 undergraduate students were awarded with 50 per cent scholarships, 95 undergraduate and postgraduate students received a 25 per cent scholarship and 71 students received a 15 per cent scholarship. Nimra Gauhar, a current Bachelor of Computer Science student and one of the top achievers this semester said: "I am extremely elated in receiving the scholarship, showing the University's commitment in recognising the achievements of its students. These opportunities definitely pave the way in encouraging other students to work hard". "Receiving this scholarship enables me to continue my studies at a top-ranking university and it is a true testament that hard work pays off", commented Negin Mashakeykhi, Bachelor of Business Administration student. Mr Felix Lanceley, Director of Student Services and Academic Registrar paid tribute to the students' hard work and academic endeavour stating that the University is delighted to offer the students with the scholarships, enabling them to take advantage of the University's high quality programs to equip them for their future career roles. He also mentioned that UOWD graduates are valued by employers due to the wide range of unique qualities and skills they acquired throughout their studies. "The scholarships are a symbol of our commitment to inspire and motivate our students to build on their academic success and also provide an opportunity for our alumni to continue with their postgraduate studies", he added. The awards were presented by Mr Felix Lanceley, along with the Dean of the Faculty of Business, Professor Barry O'Mahony, and Dean of the Faculty of Engineering and Information Sciences, Professor Khalid Hussain.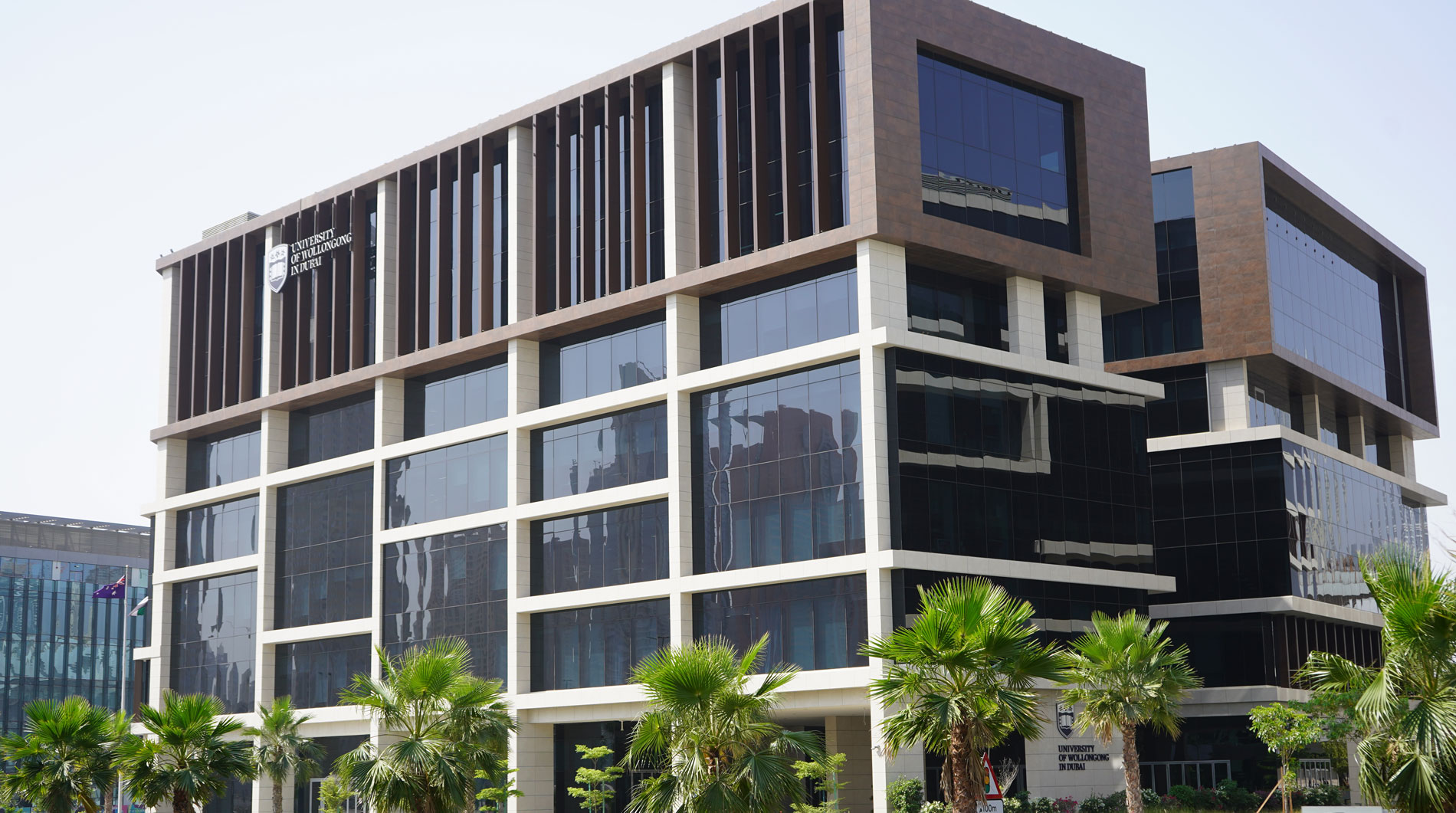 Open Day
Remember to attend our next Open Day on Saturday, 17 June 2023.
Join our experts to learn more about our degrees, and how you can enrol at UOWD in our
Autumn intake which starts on 18 September 2023.