UOWD launches 2010 Research Seminar Series
Tuesday, 02 February, 2010
A research seminar on Organic Medical Bionics was organised on 1 February by the UOWD Research Committee at the University of Wollongong in Dubai. This was the first event in 2010 UOWD Research Seminar Series. The seminar topic was nanotechnology and bionics - frontiers of medical science. The speaker was Professor Gordon Wallace, Director of Australian Research Councils Centre for Excellence for Electro-materials Science an Australian Government funded research centre based at the University of Wollongong, Australia, but involving leading researchers in many countries including the US, Ireland and South Korea. The discussion focused on how the ability to communicate across the biology-electronics (bionics) has fascinated biologists and medical engineers and spurred them to continue research, leading to recent successes in the field. These breakthroughs include the cochlear implant, the heart pacemaker and the recently emerging field of neural prostheses, enabling nerve regeneration with limb placements and repair of spinal cord injuries. All of these advances have required the ability to communicate across an electrode- cellular interface, which is a major challenge in modern medical science. The research seminar was chaired by Professor Rob Whelan, President, UOWD and the Chair of the UOWD Research Committee.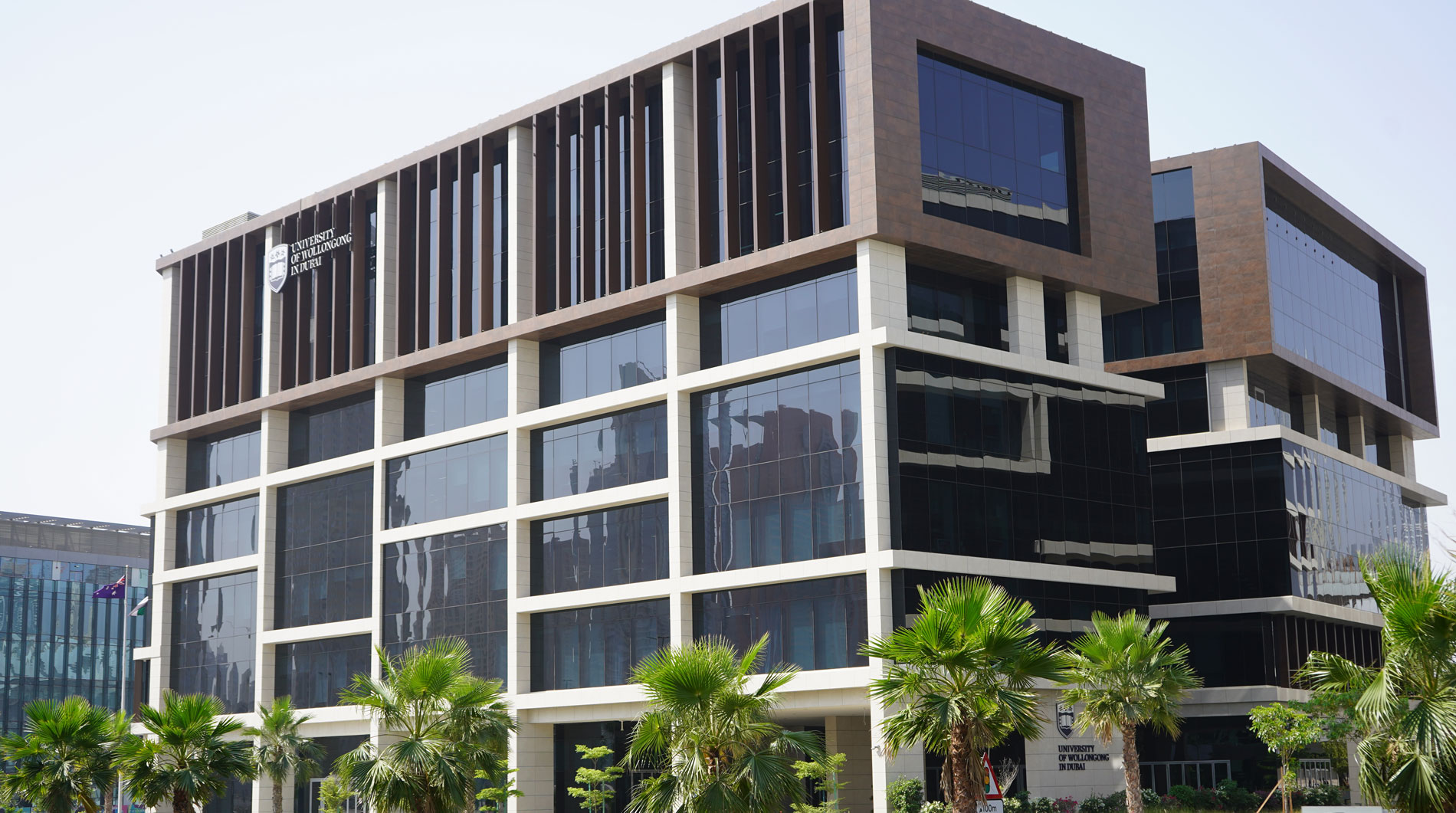 Open Day
Remember to attend our next Open Day on Saturday, 4 November 2023.
Join our experts to learn more about our degrees.