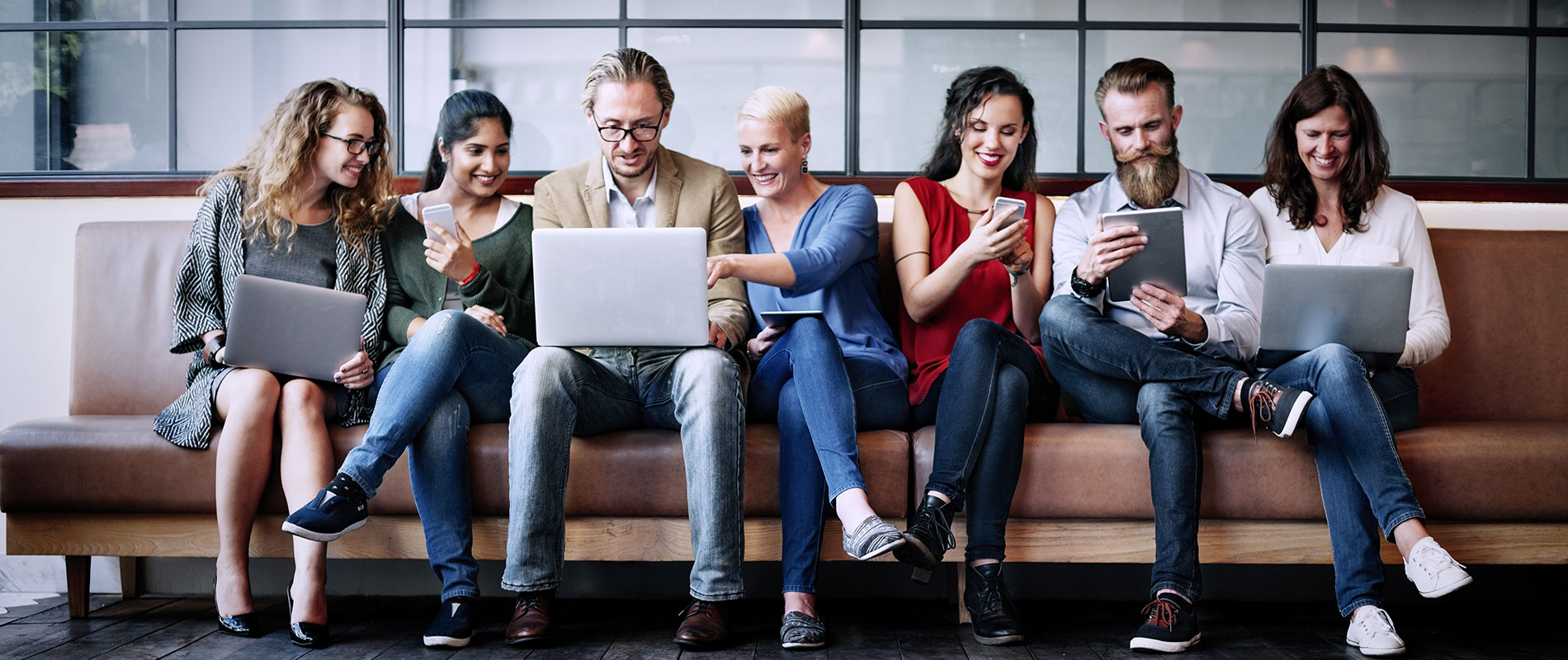 2007-2008 Student Leadership Awards
Thursday, 01 May, 2008
2007-2008 Student Leadership Awards were presented at a ceremony on 30 April 2008. Over 125 students were recognized for their contributions to and involvement in the UOWD student community. Certificates of Participation were presented to members of the sports teams, team captains, student club executives, UniCrew, UOWD interns, Intercon and ReachOut mentors and volunteers for the many activities held throughout the year. UOWD Dance Team members Vishal and Abhay entertained everyone with an exhilarating performance, demonstrating the form that won the Dance Team several awards this year at inter-university dance competitions. The UOWD Performing Arts Club also performed. Siraj sang versions of chart hits accompanied by Adrian on acoustic guitar, much to the delight of the attendees. The Awards Ceremony culminated presentation of the prestigious students awards. In addition to the University Spirit Award and Sportsperson of the Year Award, two new awards were presented. University Spirit Award 2007-2008 University Spirit Award winner Rohini Kamath receives her award from David Rome, President UOWD The University Spirit Award recognizes outstanding leadership and contributions to the student community. This year 5 students were short listed for consideration, providing the selection panel of Dr. Lejla Vrazalic, Chair College of Business, Kieran Ross, Manager Policies and Bridget Clifford, Manager Student Services with the daunting task of determining the years winner. The nominees were evaluated by the panel on demonstrated leadership skills across a range of activities in areas such as club organization, charity work, academic competitions and student representation. Kieran Ross said, "The scope of activities undertaken by our students is truly impressive. Rohini, a BCom (Finance) student in her final semester, was selected on the basis of her extensive range of activities during the 2007 2008 academic year. In addition to being President of the Public Speaking and Debate Club, she organized this years very successful Wollongong Cup Competition, represented UOWD at academic competitions and held the office of Vice President on the Student Representative Council - all while maintaining an academic record of High Distinction in her subjects. Dr. Vrazalic added: "The University Spirit Award recognises students for their outstanding contributions to the UOWD and wider community. The recipient of this annual award must demonstrate initiative, self-confidence and the willingness to participate in the community at all levels. This year's winner, Rohini, clearly demonstrated all three through her involvement in various activities, including organizing the Wollongong Cup Public Speaking Competition, and it is wonderful that her achievements and contribution have been recognised." The Spirit Award Selection Panel also chose to award an honourable mention to Gaganjeet Singh Sethi, a BCom (Finance) student. Gaganjeet was awarded an Honourable mention on the basis of his activities in the Connexionz Club as Treasurer and Club Fusion as President. He also initiated an innovative means of communicating news of upcoming events and activities to his fellow UOWD students. His strong academic record of HDs and D enabled him to be a student tutor for PELT and for Math 015 workshops. Sportsperson of the Year Award Kasra Asrar Haghighi receives the Sportsperson of the Year award from David Rome, President UOWD and Raymi van der Spek, Vice President Administration The Sportsperson of the Year Award recognizes the sports player who demonstrated outstanding conduct, involvement and leadership during the 2007-2008 academic year. Franky Barreto, Sports & Recreation Coordinator stated, "This award lets students know that their outstanding contributions in UOWD sports are recognised, encouraging them to take on more responsibilities. Six candidates were interviewed by a selection panel consisting of Dr. Melodena Balakrishnan (lecturer), Nibal Massrani (Registration Officer) and Franky Barreto. They selected Kasra Asrar Haghighi as the Sportsperson of the Year. The panel recognized that Kasra had shown a lot of commitment and dedication and has been an inspiration for other players. Kasra has been active on the football team while pursuing his MBA and is well respected by all his team mates for his leadership skills and sportsmanship. The panel also awarded an Honourable Mention to Saad Malik for his exemplary sportsmanship in a range of activities. This is the second year Saad has received an honourable mention for this award. Winner of the Student Service Award, Gaganjeet Singh Sethi, receives his award from David Rome, President UOWD, and selection panel members Lois Smith, Chair CLC and Mohd Meraj, Manager OIRQ The Student Services Department launched two new awards this year. The inaugural Student Service Award for outstanding volunteerism was awarded to Gaganjeet Singh Sethi. Gaganjeet, a BCom (Finance) student, was awarded the top honour on the basis of his volunteer activities. He has been active in charity work such as Manaa, Dubai Cares and Read to Reach. He was active in the UniCrew program assisting at the Multicultural Festival, Alumni events and Terry Fox Charity Fun Run. Gaganjeet commented, "These awards are really important because they recognize the hard work put in by the students. It motivates them to work harder. I am really happy and proud to have won this award. Heba Ghazi, winner of the SuperS.T.A.R. Award receives her prize from David Rome, President UOWD The second new award, the Super S.T.A.R. Award for the outstanding participant in the S.T.A.R. Leadership program (Students Taking Active Roles), was won by Heba Ghazi. S.T.A.R. participants earn points throughout year by attending designated workshops and participating in specified activities. Hebas point tally of 250 points earned her the top spot with her nearest challenger earning only 150 points. Heba commented, "Awards such as this one encourage students to be more active in University events. I have a sense of accomplishment that all my efforts paid off. I hope other students feel inspired to try for the award next year.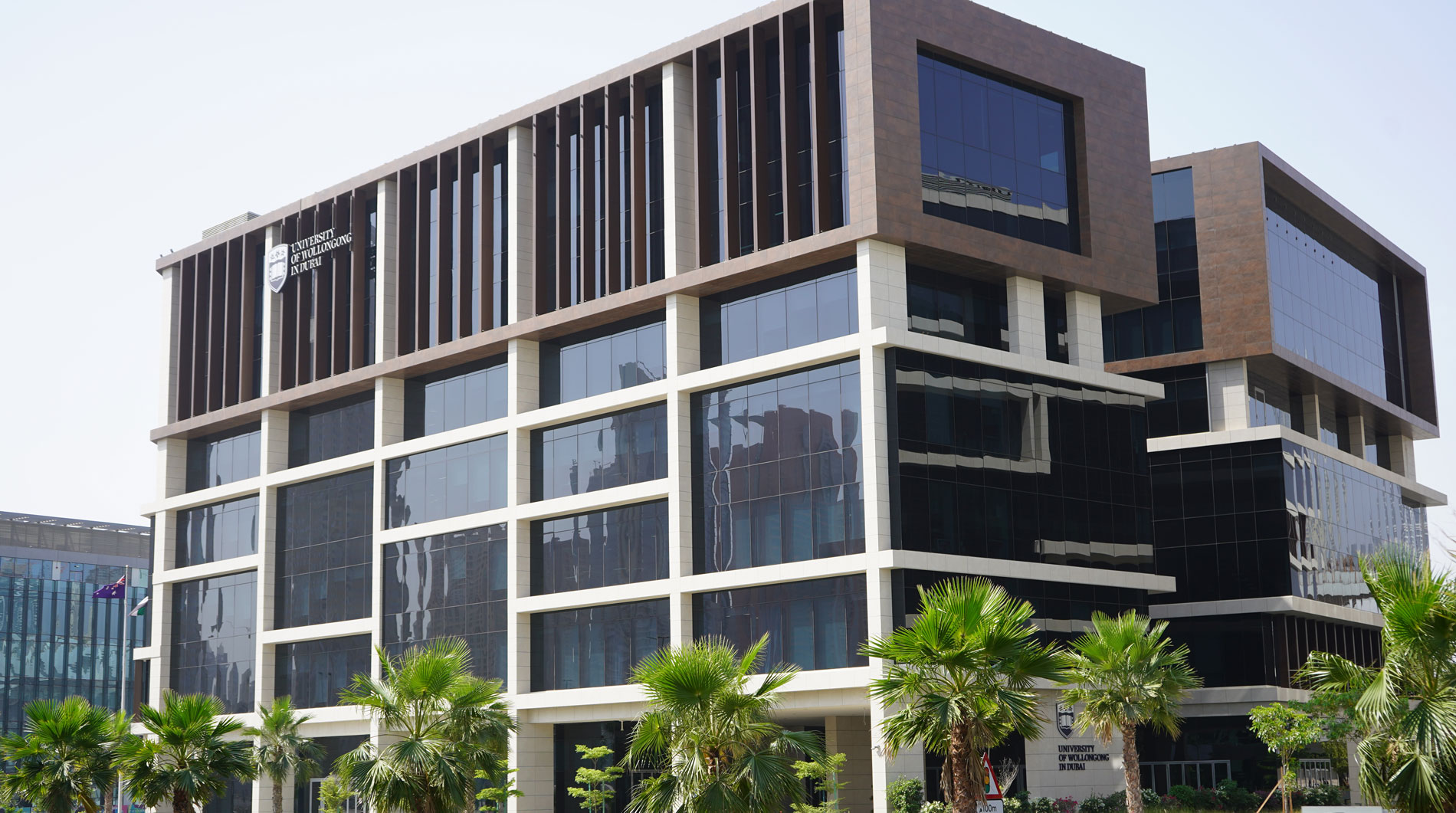 Open Day
Do you know that our next Open Day in Abu Dhabi is on Saturday 2nd June, 2022?
Join our experts to learn more about our degrees, and how you can enrol in our autumn intake which starts on 26th September.