42 companies in search of graduate talent at UOWD Career Fair
Sunday, 09 March, 2014
Representatives from 42 companies attended the University of Wollongong in Dubai (UOWD) 9th Annual Career Fair, all in search of talented candidates to fill the increasing number of graduate employment opportunities emerging in the region's growing economy.This year's event saw a strong turnout from multinational companies experiencing rapid growth in the Middle East market, as well as long-established national corporations and new start-up ventures located locally in Dubai.Among the big names were Deloitte and Touche, Proctor and Gamble, PricewaterhouseCoopers, and Schlumberger. This year's event also attracted a number of companies for the first time, including local aviation corporation, Flydubai, and multinational technology firm, Acer.The Career Fair provided a clear display of the UAE's growing economic health, as many companies were recruiting to a range of different professional roles, as well as seeking out candidates for graduate programs and internship opportunities. A number of companies reported regional business growth as the stimulus for significant recruitment activities in the coming months.Simone Beretta, HR Manager of Bosche Middle East said, "We have been established in Dubai for six years and are growing across the region, with a new office opening soon. We have come to UOWD to find candidates with a strong business background, to fill permanent positions in roles such as HR, marketing, purchasing, communications and sales."Financial services giant MasterCard, who are regulars at the annual event, were this year represented by Karan Singh, a current MBA student at UOWD. Karan was selected for an internship with the company at last year's Fair, and has since gone on to take up a full-time contract with the organisation, working on their digital content strategies in the Middle East and Africa.Also representing MasterCard, Victoria Grayley, Talent Acquisition and Development Manager said, "As a technology company we believe in investing in young talent as we continue to grow our business in the Middle East. Millennials make up 34% of our global workforce, and it is these creative young minds that are helping us shape the future of payments and the evolution of our company. Events like this help us meet and interact with the leaders of tomorrow."For the ninth year, the event attracted hundreds of UOWD students and graduates looking to meet prospective employers to discuss career options and emerging opportunities in the regional job market. The UOWD Students Services department ensured participants made the most of the opportunity, providing detailed briefing sessions and skills development workshops prior to the event.Brett Lovegrove, UOWD's Director of Administration and Strategy, said, "It was excellent to see some of Dubai's biggest employers at the Careers Fair, and a testament to the quality of UOWD programs to hear many of our students receiving positive feedback from these companies.I was also very impressed to see UOWD graduates return to the campus in their new positions representing the companies at the Fair, whichhas come to be a regular feature of the event."View a video of this event.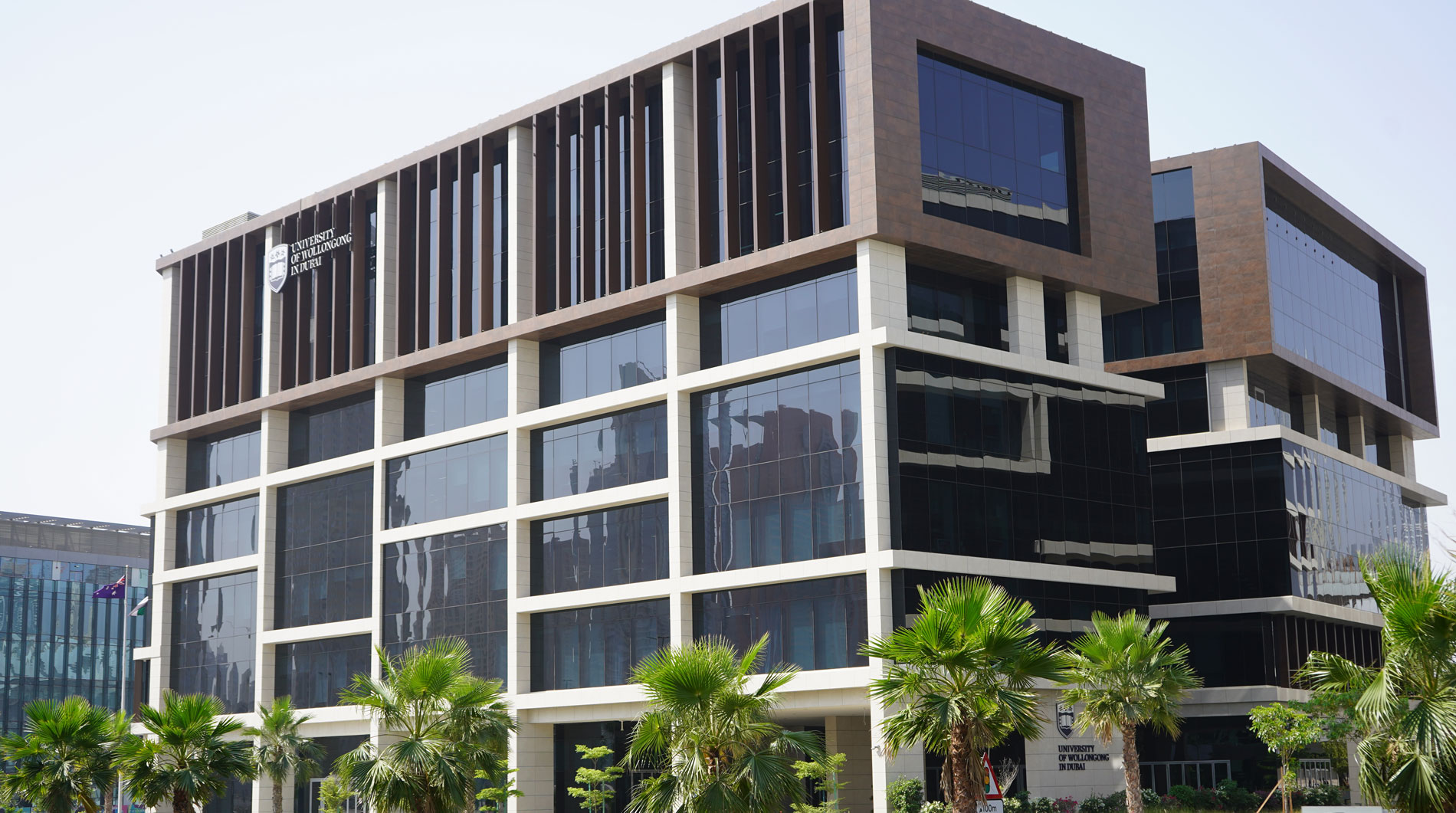 Open Day
Remember to attend our next Open Day on Saturday, 17 June 2023.
Join our experts to learn more about our degrees, and how you can enrol at UOWD in our
Autumn intake which starts on 18 September 2023.