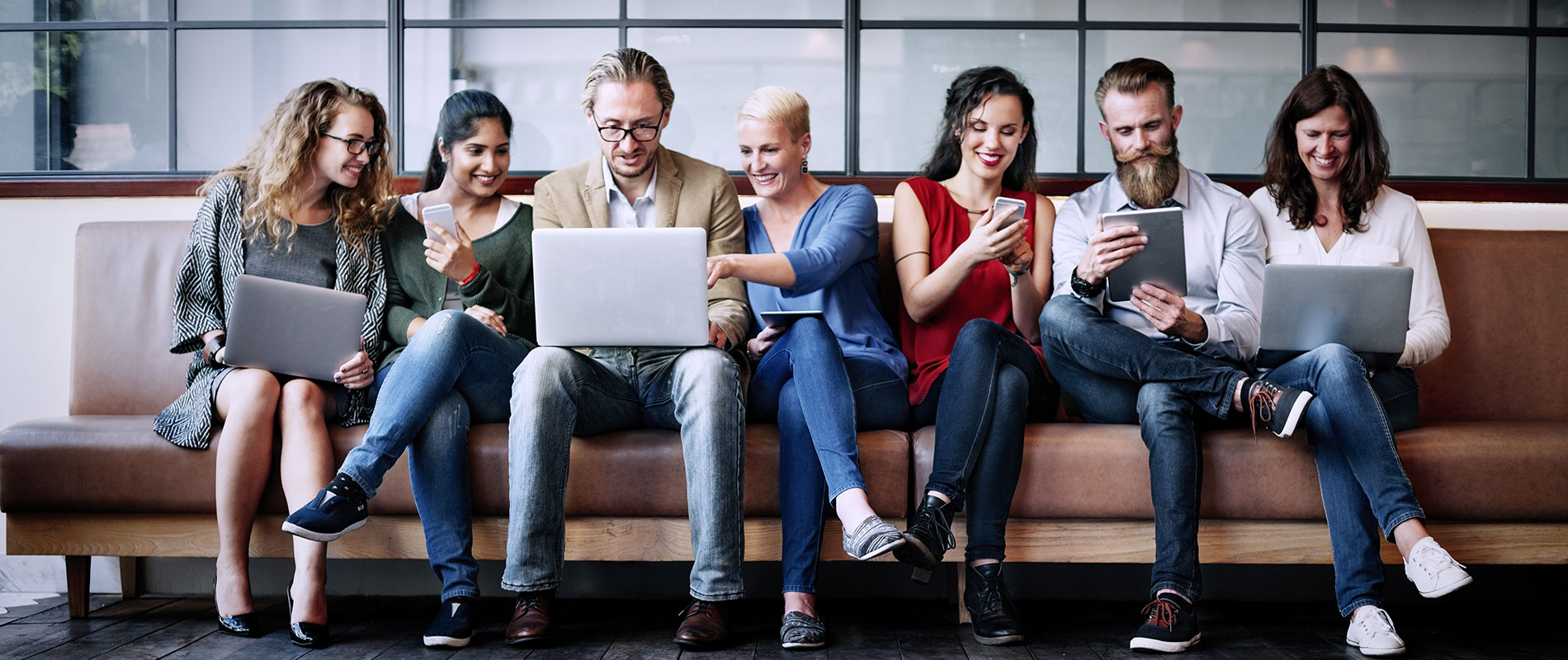 5th UOWD Career Fair attracts 28 companies
Thursday, 25 March, 2010
The 5th annual UOWD Career Fair attracted 28 multinational and local companies, with 330 students visiting the event, among them an unsually large number of post-graduate students and alumni.Organisers said that the large turnout of postgraduate students, most of whom are employed, was an indication that they were looking for new opportunities in a volatile job market. Previously most visitors to the fair were undergradute students, with only a sprinkling of postgraduates. Inaugurating the career fair, Prof. Rob Whelan, President of UOWD, said, "The overwhelming response to the Career Fair is not surprising, because in times of recession, good companies look for opportunities to rebuild and rejuvenate, and recruit the very best staff in a buyers market. Our fair is designed to give our students an opportunity to interact closely with a range of potential employers in a real-life setting, and for potential employers to see the high quality of our students."    Among the participating companies were ADCB, AIESEC, Bayt.com, Careertunity, DFSA, Dubai Professional Trading Group, ershaad.ae, Hamptons International, IBM, Johnson Controls, Leviton, LG, Mashreq, Mindware, Nasco Karaoglan, Nokia Siemens Networks, Proctor & Gamble, Promexico, PriceWaterhouse Coopers, Schneider Electrinc, Tahadi.com, Tecom Investments, ThyssenKrupp Elevator, Xerox, Zarca and UOWD. Adrian Hogg, Recruitment Manager, Pricewaterhouse Coopers, said, "We are on the lookout for professionals for our audit section currently. Auditing is one activity that does well both during recession and in good times. We have actually increased our intake in the past three years. Here at the fair, we found the quality of candadates excellent."Nokia Siemens Networks, with 600 employees in Dubai, is giving major importance to building longterm relationships with educational instutions like UOWD, said Dinesh Ganwani, Pricing Manager, Middle East and Africa, NSN. "As we are currently undergong restructuring, this fair provides a good platform to identify young talent for future employment."Thyssenkrupp, a major player in elevators with over 400 employees in UAE alone, was upbeat about the business and was looking for hiring finance and sales graduates. "We have 20 openings right now, and this fair is a perfect platform to identify potential employees, as we grow and expand," said Mohammed Athique, HR Officer, ThyssenKrupp Elevator UAE."We have openings in the marketing and sales departments, and here we were able to meet some very good candidates," said Katya Abasheva, Assistant Manager, HRM, LG Electronics. "We have received a whole pile of CVs and we will review each of them, before taking next action."   Najah Zaki, a UOWD alumnus currently on internship in a major company, said, "This fair is a good place to look at opportunities available in other companies, especially in the case of those who are not happy with current employer or want to better their prospects."Mitt Mehta, a double major in finance and accounting from the University of Texas, currently at UOWD as part of the 'Study Abroad' program, said: "Looking at the opportunities available here, I am exploring the job market here, though I already have a job back in the United States. This career fair is an excellent place to tap the local market.""The huge response to the UOWD Career Fair is an endorsement of the strong bonds between the job market and UOWD, making our students employees of choice, said Bridget Clifford, Manager Student Services, UOWD. The Career Fair is a meticulously planned event, in which students attend a pre-fair workshop to prepare them. Students are instructed to treat all interactions with the companies as interview situations and are required to wear business attire."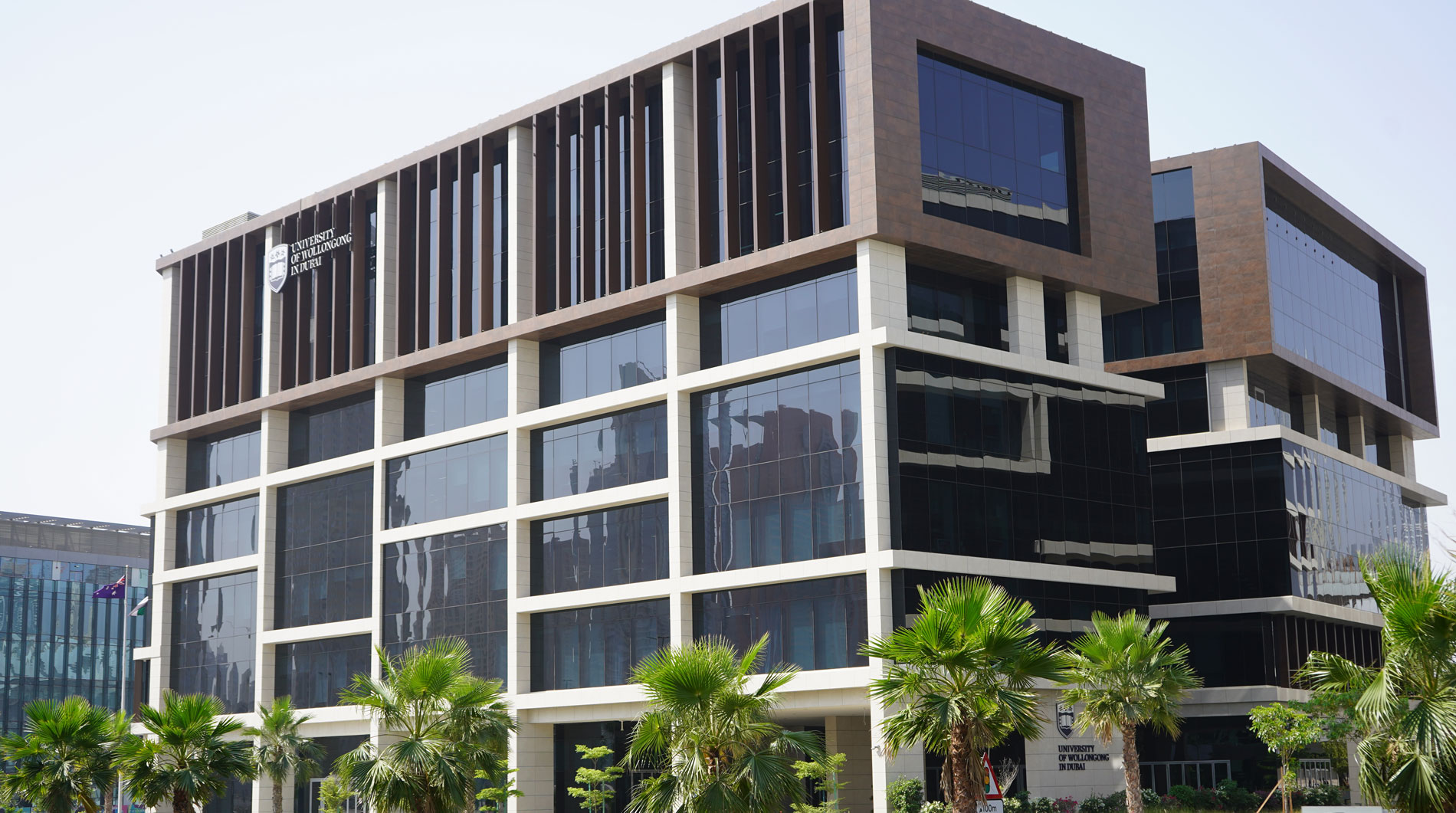 Open Day
Remember to attend our next Open Day on Saturday, 17 December 2022.
Join our experts to learn more about our degrees, and how you can enrol in our Winter intake which starts on 9 January 2023.