Adam Gilchrist AM bestows UOWD's Sports Award on Olympic swimmer and dynamic young cricketer
Monday, 07 September, 2015
Australian cricketing legend Mr Adam Gilchrist AM visited the University of Wollongong in Dubai (UOWD) today to present the University's third annual sports award in his name to two promising young athletes. The special scholarship ceremony saw Olympic swimmer and Master of International Business student Sarra Lajnef and top-order wicket-keeper/batsman and Bachelor of Engineering student Shivank Vijaykumar honoured by the sporting hero. The ceremony was also attended by Ms Marisa Mastroianni, Group Chief Executive Officer of UOW Enterprises and a number of eager young sports people from UOWD's school outreach program. The Adam Gilchrist Sports Award, which is presented on an annual basis to two of the University's stand-out sporting stars, provides the crème-de-la-crème of UOWD sports men and women with the opportunity to avail a 50 per cent bursary on their tuition fees during the duration of their studies, providing they compete on a regular basis for both the University and either their emirate/state or their country. UOWD has a strong sporting tradition and the University's teams have built an enviable reputation as high achievers, in-part due to initiatives such as the scholarship. Over the course of the ceremony, Sarra Lajnef was praised by Gilchrist for her success in the pool. She recently won one gold and three silver medals at the FINA World Masters Championship 2015. The Dubai resident was also the first Tunisian female swimmer ever to qualify for the Olympics during London 2012. Sarra is currently training for the Rio 2016 Olympics and has set her sights on becoming the first Arab female athlete to be both an Olympic swimmer and Olympic triathlete by Tokyo 2020. Shivank Vijayakumar has been a core member of the UAE under 19 cricket team since 2011. In 2012 he became the youngest player ever to score a century in a tournament conducted by the Abu Dhabi Cricket Council. A product of the MCC Zayed Cricket Academy, Shivank has represented the UAE at a number of major tournaments, including the ICC Under 19 Cricket World Cup in 2014 and the Asia Cup in 2013/14. Like Gilchrist he has a dazzling record, boasting the highest number of dismissals for wicketkeepers during these competitions. Gilchrist congratulated Shivank and Sarra, who, he said, were fortunate to "be in good hands with their education." "I hope to be able to pass on a few tips to both of them to help them to further their sporting careers. It's an honour to have an award in my name which both encourages and enables students to combine their passion for sport with a top-class education," the cricketing great commented. "It's a wonderful feeling winning the award", said scholarship holder Shivank Vijayakumar. "It's a really great way to motivate students to take sport to the next level and there is no bigger honour than to be awarded the scholarship by one of my sport's biggest icons." Sarra Lajnef added: "This award has come at the perfect time for me – it has made an amazing summer even better after my success at the FINA World Masters Championships. It's a testament to the university that they care so much about the success of their athletes." Gilchrist is visiting the University this week in his capacity of Brand Ambassador for the University of Wollongong, Australia. During a packed program of events to celebrate the start of a new academic year, he will be meeting with UOWD staff, students, alumni and school children for Q&A sessions, leadership debates and autograph signing sessions. In a move set to further strengthen his ties with education, the Australian government recently appointed Gilchrist as the nation's inaugural ambassador to India on education.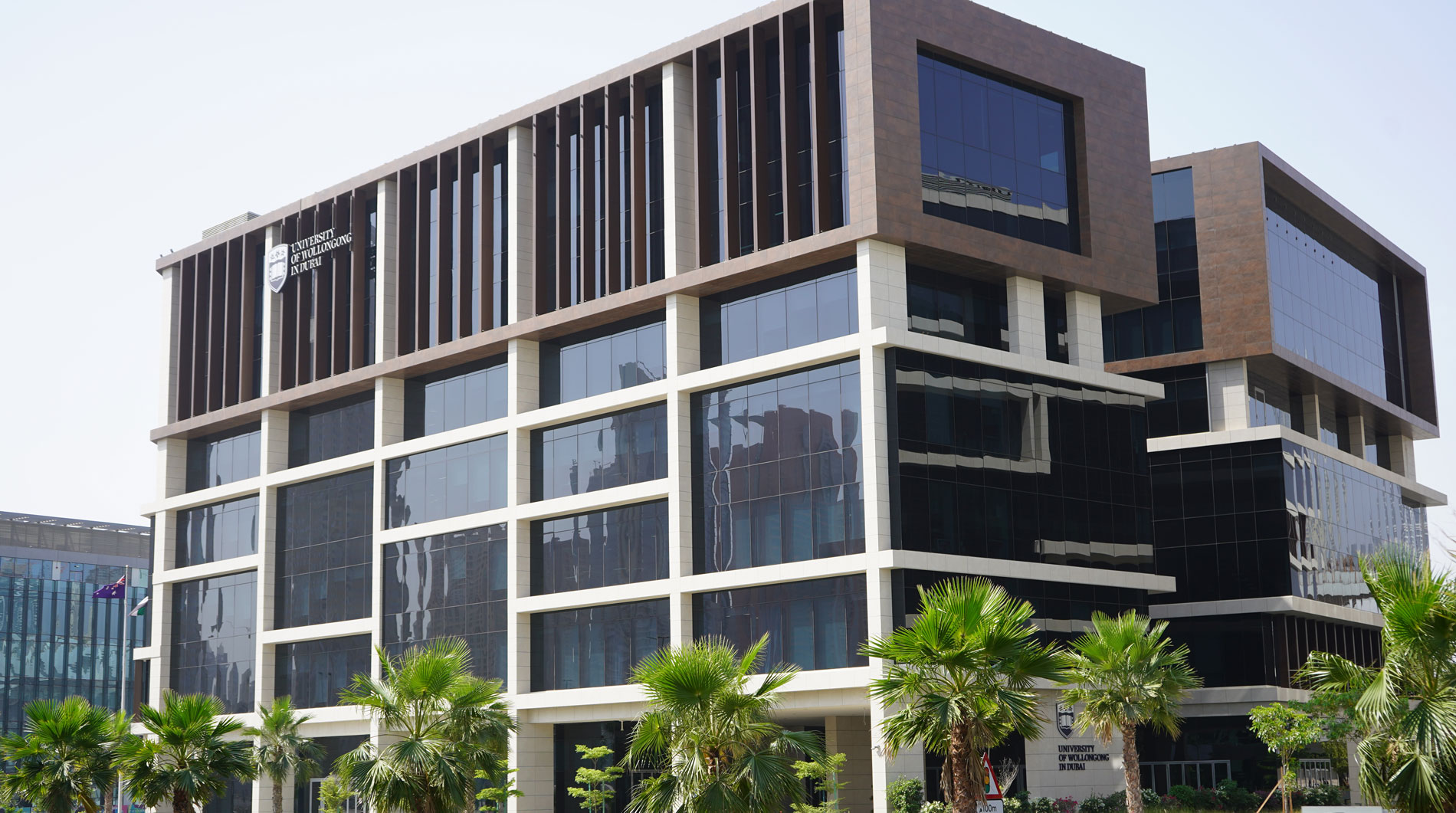 Open Day
Remember to attend our next Open Day on Saturday, 17 June 2023.
Join our experts to learn more about our degrees, and how you can enrol at UOWD in our
Autumn intake which starts on 18 September 2023.