MSc Logistics students visit Port Khalifa, Abu Dhabi,
Thursday, 27 November, 2014
MSc logistics students of the University of Wollongong in Dubai (UOWD) have recently returned from an industry visit to one of the busiest ports in the Middle East – Port Khalifa in Abu Dhabi. The tour included an executive level company presentation, followed by visits to the container terminal and the operation control room. The students were briefed about the logistics operations, container storage, safety aspects, automated handling systems and warehousing technologiesby the port authorities. The port authorities were impressed by the students' interactions in the discussion sessions and they have expressed firm interest in exploring internships and graduate job opportunities. Port Khalifa is located in Taweelah, midway between Dubai and Abu Dhabi. This deep water Khalifa Port is the first semi-automated container port in the region. It has been constructed on a reclaimed island with an offshore area over 2.7 square kilometres and a basin of 16.5 meters depth. Nine Super Post Panamax Quay cranes, 36 automated stacking cranes, 20 straddle carriers and comprehensive ICT services are part of the container port's state-of-the-art infrastructure, making it one of the most technologically advanced ports in the world. The tour was organised by the MSc Logistics Program Director, Dr.Balan Sundarakani and led by Dr.Valerie Lindsay (Dean) and Dr.Arijit Sikdar, Faculty of Business and Management.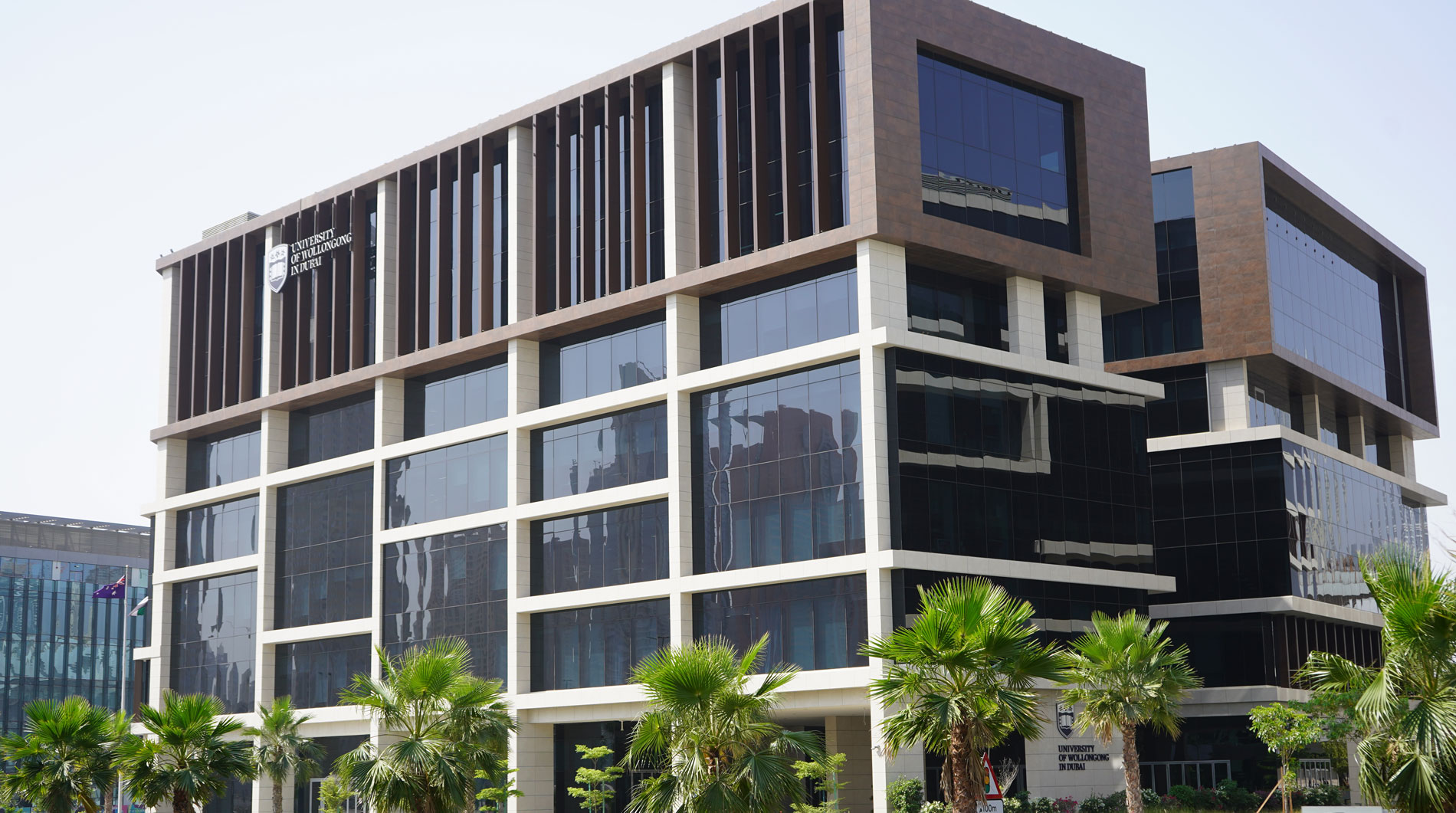 Open Day
Remember to attend our next Open Day on Saturday, 17 June 2023.
Join our experts to learn more about our degrees, and how you can enrol at UOWD in our
Autumn intake which starts on 18 September 2023.