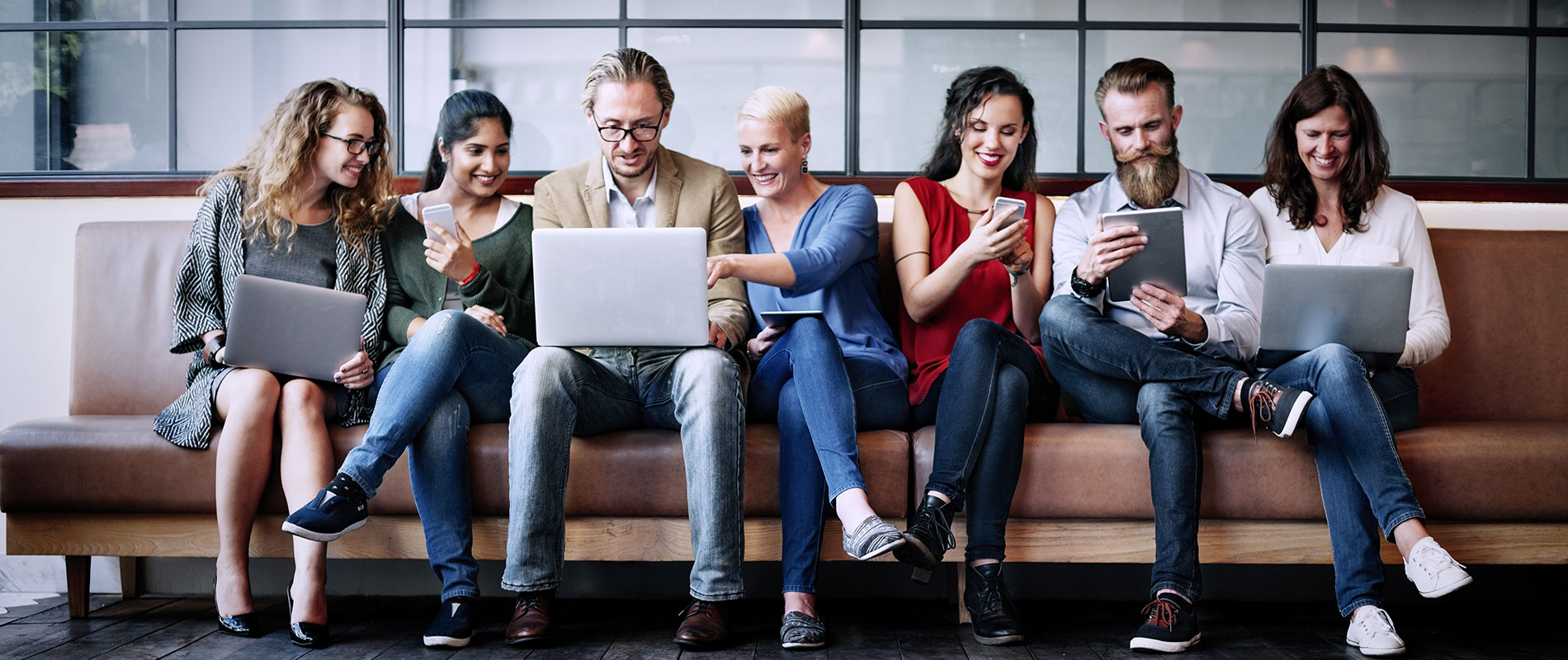 Next generation innovators impress judges at UOWD's Software Development Trade Show
Thursday, 01 June, 2017
Nearly 35 teams from various universities across the region recently participated in the University of Wollongong in Dubai's (UOWD) Annual Software Development Trade Show (SDTS), the UAE's largest inter-university software trade show featuring topics including Virtual reality, learning facilitators, and games. Running for its 11th year, the SDTS focuses on the evolving innovation in the industry, with senior undergraduate students and recent graduates majoring in Computer Science, Engineering and IT-related disciplines, presenting numerous projects to demonstrate their unique talents amongst each other, academics and the public. The trade show provides Information Technology students from various tertiary institutions with a healthy, competitive environment to boast about their smart and innovative concepts. It also provides them with the opportunity to establish new connections and to explore new ideas. The projects were divided into two categories: Engineering and Software which were evaluated by four teams of independent judging panels, consisting of industry experts and academics from leading universities. The winners were chosen based on a selection of criteria including innovation and research, real world applicability, integration of new technology and the benefit to the community. The winner of the Software category was a team from Al Hosn University with their project on Augmented Reality Anatomy (ARA), a learning application which recognises the user through their smartphone or tablet's camera and superimposing the various body organs on the user. "This is a dream come true. As a team, we worked really hard and it certainly paid off. We were inspired by our project supervisor who guided us through the whole process and by winning this competition, we are determined to develop our idea even further in the hope of releasing into the market in the future", commented the winning team comprising of Abdullah Hesham, Doaa Mahely, Mhd Alaa Ajlouni and Ibrahim Mohammed. The second place in the software category was awarded to United Arab Emirates University and in third place was UOWD. The winner of the Hardware category was awarded to Fares Saidi, a Bachelor of Engineering student from the University of Wollongong in Dubai with his project 'Audio DSP Plugin Package for Unity'. His project consisted of a toolkit which contains a set of plugins that provides extensive sound generation and processing capabilities, which overcome the current limitations of Unity native audio engine. Fares commented: "The competition created a platform where I could combine my personal hobbies with my learning experience on university level and ultimately on a professional level. It is such a satisfying feeling to be able to come up with an idea which can potentially benefit the community – not only regionally but globally". In second place was Abigail Copiaco from UOWD with her project on 'Early Detection of Alzheimer's Disease' and third place was awarded to team Iridescent from UOWD with their project on 'Smart Night Light'. Having the tough responsibility of selecting the winners, the judging panel consisted of academics and industry experts, including Fakhra Matar Al Mansouri, CEO and Founder of Hybrid Humans; Dr Mohamed Adel Serhani, Associate Professor at the College of Information Technology, UAEU; Dr Anis Ouali, Senior Researcher at the Etisalat British Telecom Innovation Centre; Dr Abedallah Abualkishik, Assistant Professor, College of Computer Science and Information Technology; American University of the Emirates; Fatna Belqasmi, Associate Professor, Zayed University; Firas Chaaban, Head of ICT at Dubai International Schools; Mohammad Zahid Altaf, Information Security Governance, Abu Dhabi Islamic Bank, and Dr Anas Najdawi, Assistant Professor, Canadian University, Dubai. "We were pleased to see such a huge variety in projects today containing both software applications and hardware solutions in general. The teams have demonstrated a clear understanding of their project idea, design, implementation and what they aim to achieve. The teams have shown a certain level of maturity in their project scopes and the students' technical capabilities in developing their projects. They have the great potential of developing break-through developments in the future", commented Dr Mohamed Adel Serhani, one of the judges. Making this year's event possible was Dr Abdelghani Benharref and his team including Dr May El Barachi, Dr Zeenath Khan, Dr Halim Khelalfa, Dr Assane Lo, Ms Sonia Hajri, and Mr Ziad Choucair of the University's Faculty for Engineering and Information Science. DrBenharref said, "Nearly 11 years ago, the trade show started as an intra-university event for UOWD students only. Due to its growing popularity, it expanded to include universities from across the UAE. It serves as a platform for students to benchmark their projects and ideas with other individuals sharing the same interests and to sharpen their skills to become the next generation of innovators". The University is dedicated in providing their students with an interactive and practical learning experience to enable them to obtain valuable industry experience to enhance their career potential.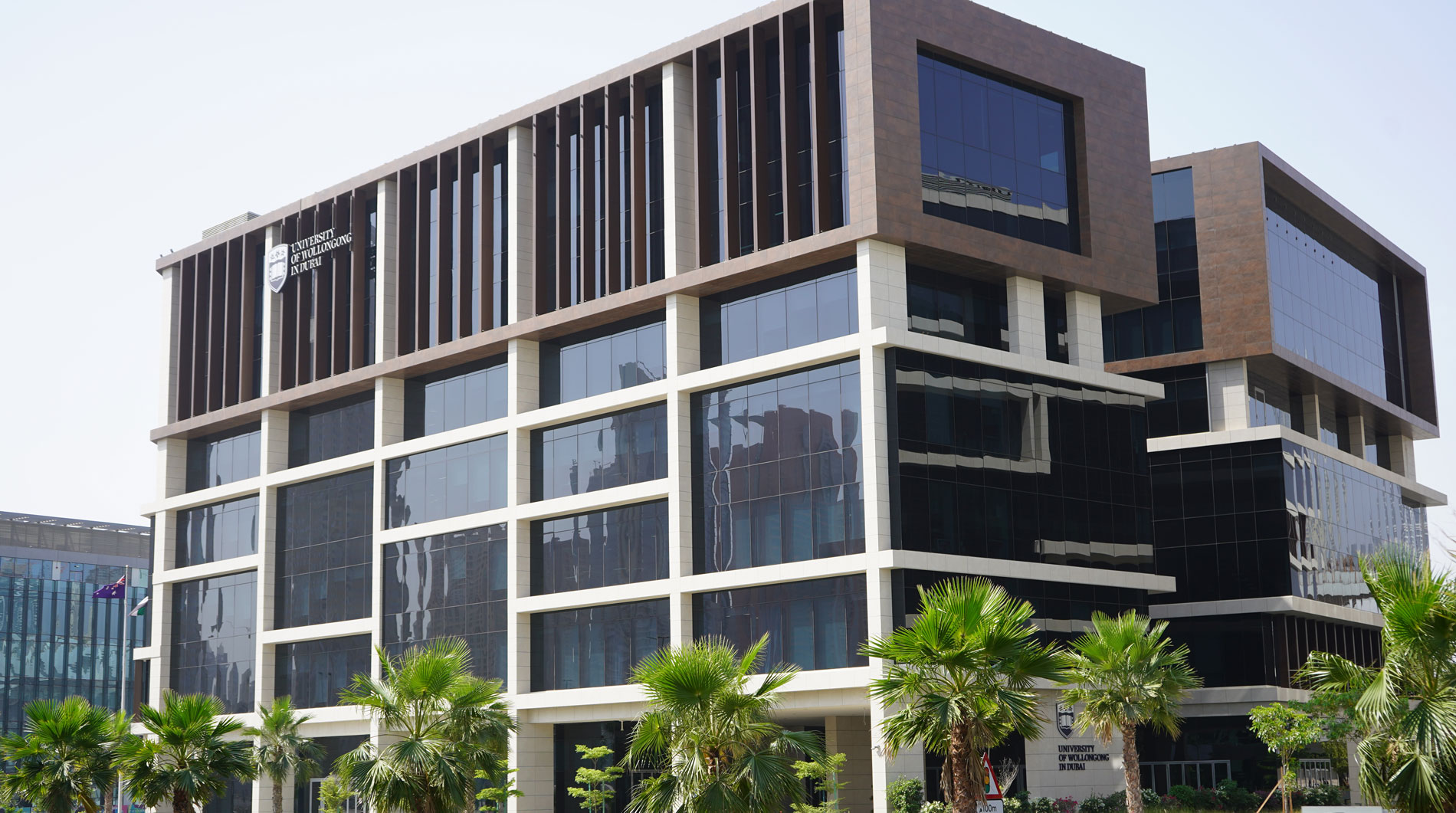 Open Day
Do you know that our next Open Day is on Thursday 30th June, 2022?
Join our experts to learn more about our degrees, and how you can enrol in our autumn intake which starts on 26th September.