Pioneering Sustainable Solutions: Rediscovering and Refining Existing Technologies for Net Zero Future
Wednesday, 10 May, 2023
Dr Stephen Wilkinson, Director of Research and Head of the Smart and Sustainable Cities Research Cluster at the University of Wollongong in Dubai, recently spoke at the Future of Sustainability Conference, "The Road to COP28 Part 1" hosted by Sustainability Middle East. The conference aimed to bring together experts in sustainability to discuss how to advance the global sustainability agenda, especially with COP28 set to take place in the United Arab Emirates.
Dr Wilkinson spoke on the topic of "Pioneers in Sustainability: How to Learn from the Best" and also participated in the "Sustainability Roundtable." During his session, he highlighted the essential need for rapid and focused research in areas that must be developed to reach net zero. He stated that the technologies required for a transition to net zero already exist, but they need to be developed rapidly. For instance, the usable life of a vehicle is 20 years, which means that fossil fuel-based vehicles sold in 2030 may still be on the road in 2050. This highlights the need for immediate action.
Moreover, Dr Wilkinson emphasized that many of the technologies required to reach net zero already exist, and they were explored and tested by scientists over 50 years ago. However, these technologies were abandoned because they could not compete on a cost basis with cheap fossil fuels. He further stated that the sustainability revolution is not about new technology, but rather the rediscovery and refinement of older technology to make it economically viable.
Sustainability Middle East Magazine is at the forefront of bringing together experts in sustainability to address today's real-world problems. The Future of Sustainability Conference is part of a series of conferences that will continue to bring together leading experts in the field to discuss how to advance the global sustainability agenda.
The University of Wollongong in Dubai is committed to promoting sustainable practices and research. Dr Wilkinson's participation in this conference is a testament to the university's dedication to the development and advancement of sustainable technology. The university is also working to promote sustainability in the UAE through research and community engagement.
If you would like to find out more, or work with the University on sustainability research then please contact Dr Stephen Wilkinson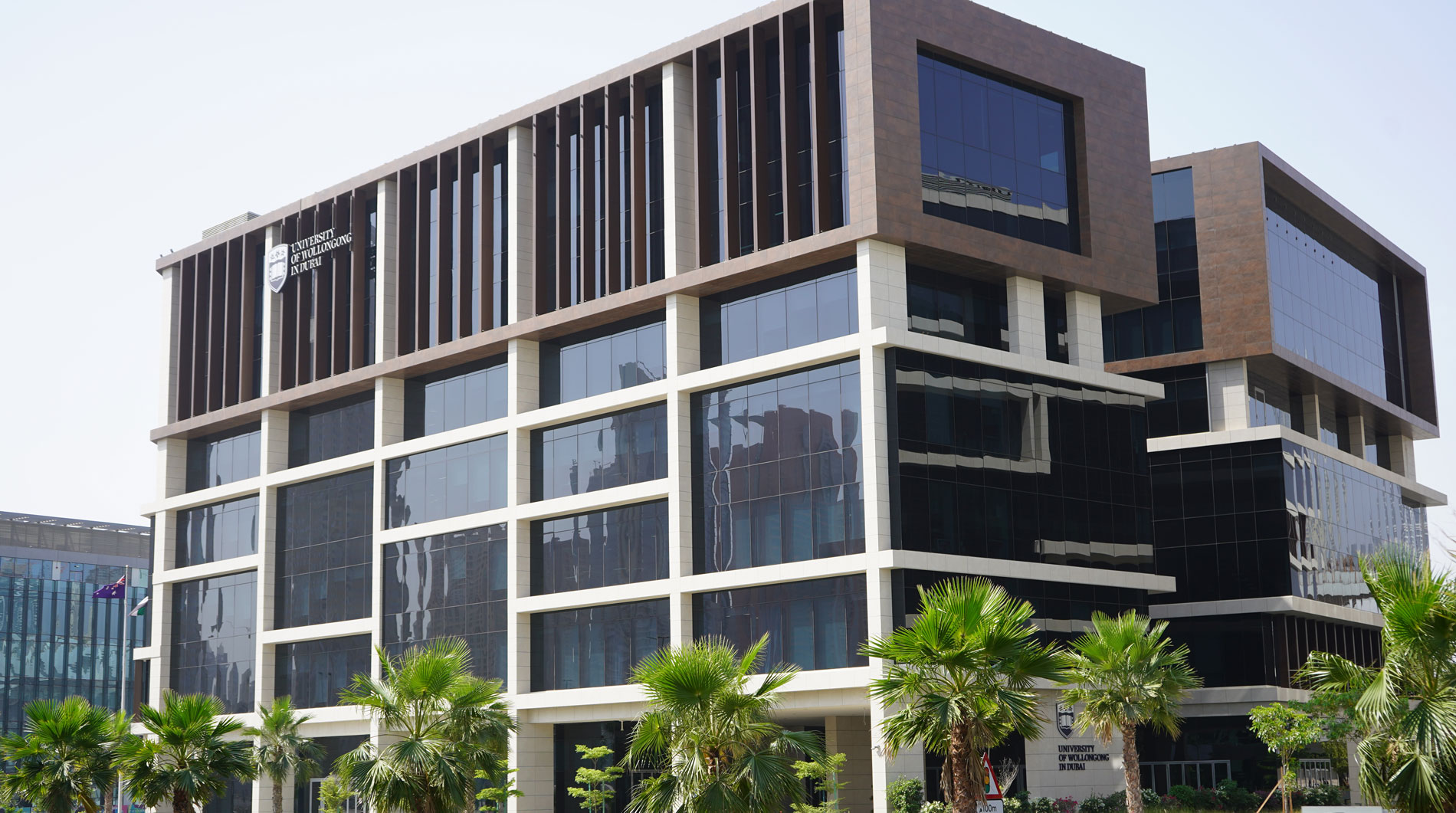 Open Day
Remember to attend our next Open Day on Saturday, 17 June 2023.
Join our experts to learn more about our degrees, and how you can enrol at UOWD in our
Autumn intake which starts on 18 September 2023.