Tackling Food Waste: Strategies for a Sustainable Future
Tuesday, 06 June, 2023
As the world unites to combat environmental challenges, one area of paramount concern has taken center stage: food waste. This pressing issue has garnered widespread attention due to its significant contribution to global human-caused greenhouse gas emissions, accounting for up to 8% of the total. Dr. William Guéraiche, Associate Professor at the University of Wollongong in Dubai (UOWD), along with a panel of experts, took part in a critical discussion to address the challenges and potential solutions related to food waste.
The session headlined by advisory and advocacy communications consultancy APCO Worldwide titled, "Fighting Food Waste: Pathways for People, Planet and Prosperity," was a part of the Road to COP28 series, aligned with the United Nations Sustainable Development Goals.
This discussion, held at APCO Worldwide's office and moderated by Eddie Taylor, Senior Account Director at APCO Worldwide, featured a diverse panel: Mohamed Eldabaa, Head of Government Relations at Proctor & Gamble; Mark Siddorn, Waste & Sustainability Manager at Dubai Airports; Sulaiman Beydoun, Head of Public Affairs & Government Relations at Deliveroo; Ceylan Uren, Co-Founder of the Waste Lab; and Dr. William Gueraiche from UOWD.
The former US Agriculture Secretary under Bill Clinton, Dan Glickman, delivered a virtual opening address ahead of the panel.
Dr Guéraiche offered a pragmatic perspective on the timeframe needed to tackle environmental issues, stating, "I don't believe we will sort out the environmental issues soon [given the existent complexities and various obstacles]." Further, he discussed the potential and constraints of green technologies in mitigating food waste, cautioning that advancements in green hydrogen and similar solutions are unlikely to transform the scenario in the near term, that is, within the next 20 to 50 years. He pointed out that "technology and innovation alone cannot solve environmental issues" and that there is an urgent need for a holistic approach to food waste reduction.
Addressing the role of various sectors in driving change, Dr. Guéraiche emphasized the significance of COP28. "COP28 gives impetus to the private sector, academia, individuals, and entrepreneurs," he shared, highlighting the global conference's potential to drive meaningful progress toward a more sustainable future.
With varied conclusions drawn, one point was agreed upon on the panel: collaboration is essential to the success of the transition to sustainable food practices.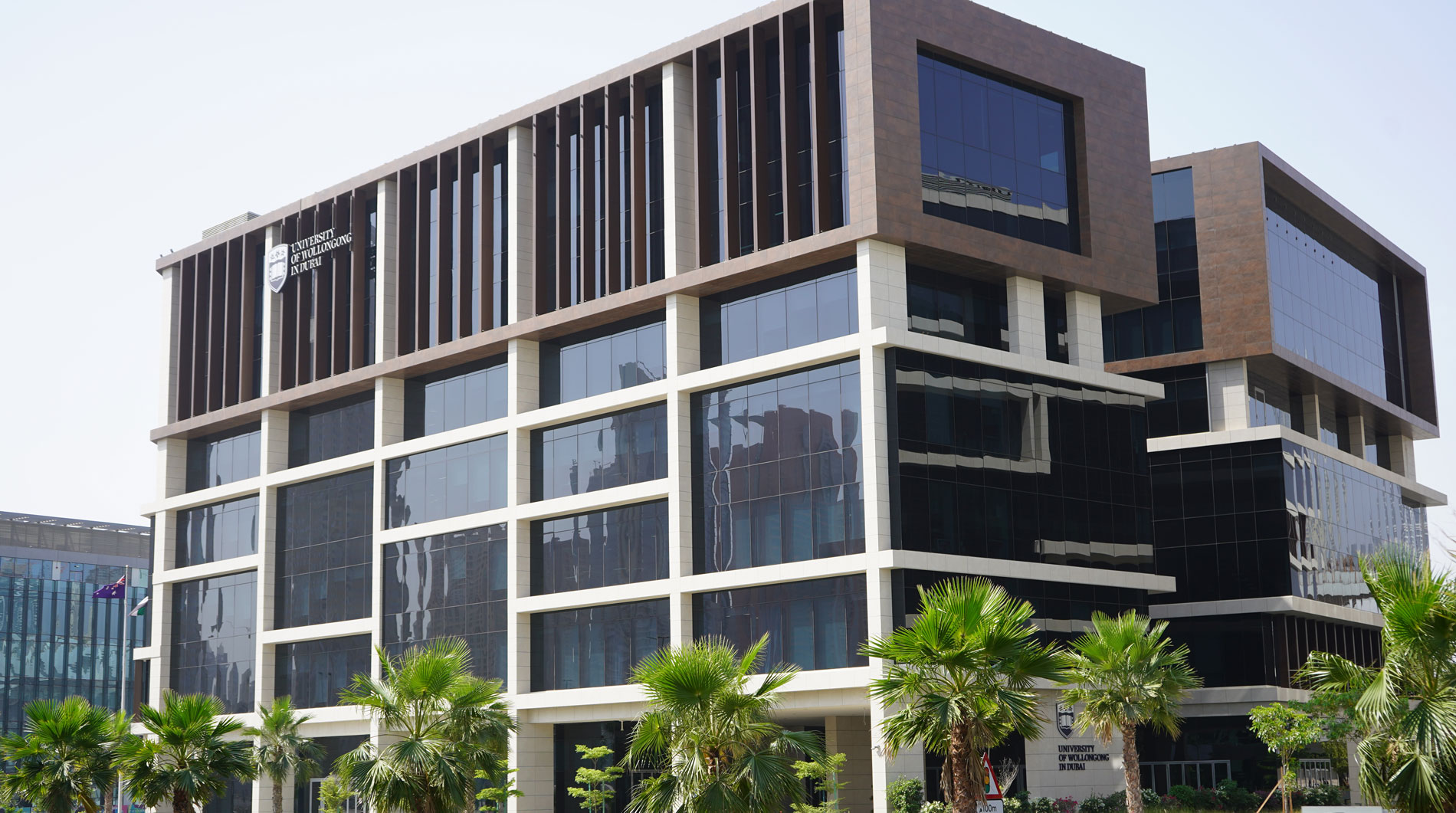 Open Day
Remember to attend our next Open Day on Saturday, 4 November 2023.
Join our experts to learn more about our degrees.