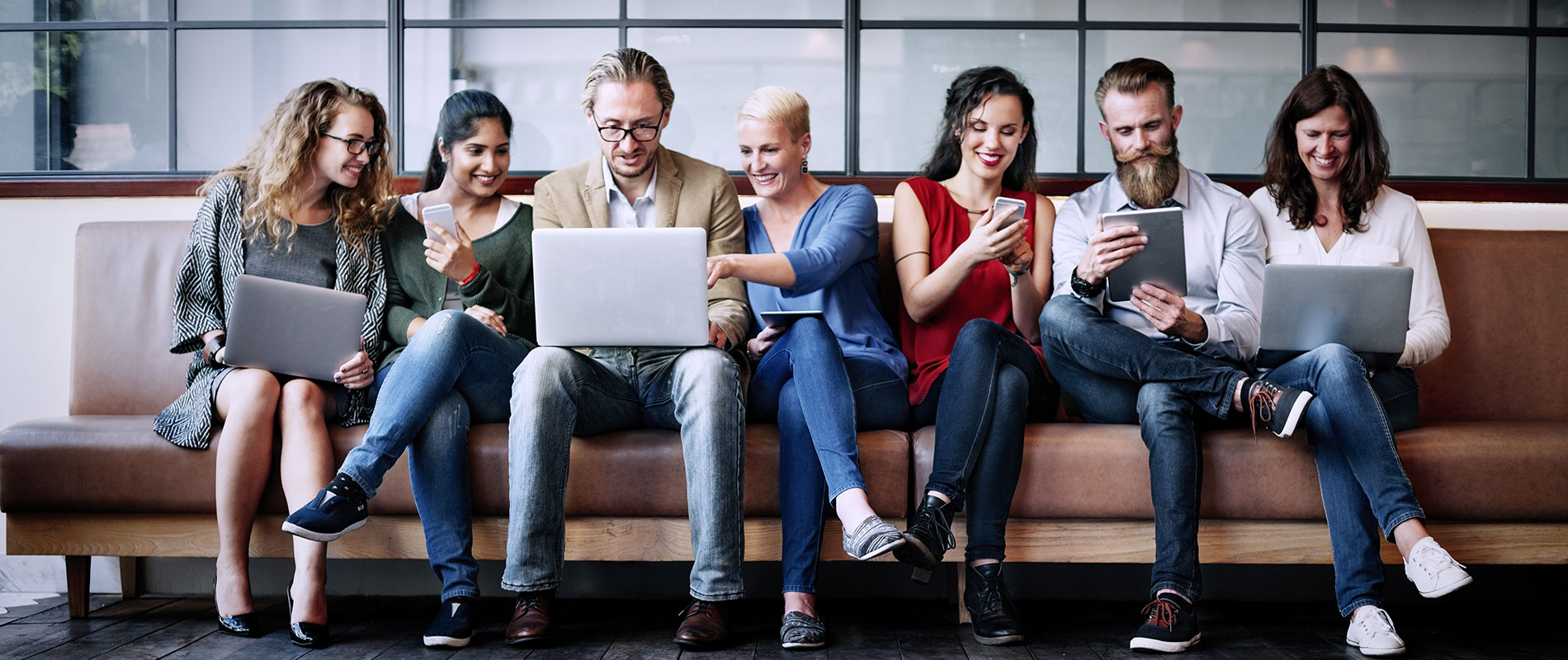 UAE universities exhibit IT talent at UOWD Software Tradeshow
Wednesday, 05 June, 2013
Students from twelve universities across the UAE showcased their IT talents as part of the seventh annual Software Tradeshow at the University of Wollongong in Dubai (UOWD).Twentyseven teamsregistered forthe annual competition, which challenges final year undergraduate students and recent graduates of Computer Science, Engineering, and IT-related disciplines, to develop a unique software project and pitch their prototype in front of an independent industry-led judging panel.This year's winner was Hiba Jadallah from the University of Sharjah, with her project 'Intelligent Visual Surveillance', which can detect, recognise and track moving objects through the implementation of a unique algorithm.Hiba explained, "Video surveillance is not new, but my project aims to increase the efficiency of the current systems by improving the capacity of existing technology and reducing the need for manual intervention in everyday surveillance. The system has already been tested with surveillance videos and has provided accurate detection and tracking results."Second place in the competition went to Emina Rouab, Jamal Alsuwaidi, Eyad Hawarneh and Khulood Hilal Al Ali, also from the University of Sharjah. Their project 'J.A.K.E – An Action Adventure Game for Mobile Devices' is a 2D game developed using the cross-platform solution Corona SDK, which allows it to run on both iOS and Android devices. The application uses a novel touch-based inventory control system for interaction with the game, and accelerometer and touch-based input for the action sequences.In third position were Syed Karim, Ammar Naqvi and Ahmad Popal from UOWD, whose project 'PickMeUp' uses algorithmic efficiencies to deliver an enhanced intelligent community-based ride sharing system. The application aims to improve the ease of ride sharing and introduce the abstraction of communities, to improve security and trust. Syed explained, "We use GPS coordinates and Google Maps to ascertain the best meeting spots and to match drivers with riders more efficiently."This year's competition was judged by a panel of high profile industry experts, including Fady Sleiman, General Electric's Chief Information Officer for the Middle East and Africa; Abed Shaheen, Managing Director of InfoFort, Aramex; Wael El Nadi, Senior Director at EMC Global Services; and Dima Alashram, Aramex's Regional Sustainability Leader. Impressed by the application of technologies amongst the highest ranking teams, the panel had a tough time deciding on the top three places.Organising this year's event were Dr Mohamed Watfa and Dr Kamal Jaafar of the University's Faculty for Computer Science and Engineering.DrWatfa said, "The talent behind some of this year's projects has been very impressive and the top teams in particular have applied unique processes and features that not only display a great use of technology, but also give their applications and devices huge commercial potential."The top six entries selected by the judges were entered into a People's Choice award, judged by an audience of local school children, along with participating teams and their mentors. Representing UOWD, S.M. Mushfiqur Rahman, Keerthi Prasad and Redwan Hasan won the popular vote for their Early Years Application for Children, which provides an interactive application for teaching English as a second language to children of school age. Describing their inspiration for the application, Mushfiqur said, "We set out to address one of the United Nations Millennium Development Goals – universal primary education – and in a multicultural society such as Dubai, English language skills can provide a vital means of communication for children from many nationalities."Acknowledge this year's event as the biggest to date, Dr Mohamed-Vall M. Salem, Dean of the Faculty of Computer Science and Engineering at UOWD, thanked all twenty six teams for their participation, commenting "This event, now in its seventh year, remains an enjoyable way to promote healthy competition amongst our universities, as well as providing the platform for some exceptional projects that go on to deliver valuable results. It is also an important focal point for industry-academic interaction and we thank everyone for their involvement today."The top teams in the competition were presented with prizes and winners trophies and awarded internship opportunities with InfoFort, Aramex and Dubai World.To see what happened on the day, watch the Software Development Tradeshow video.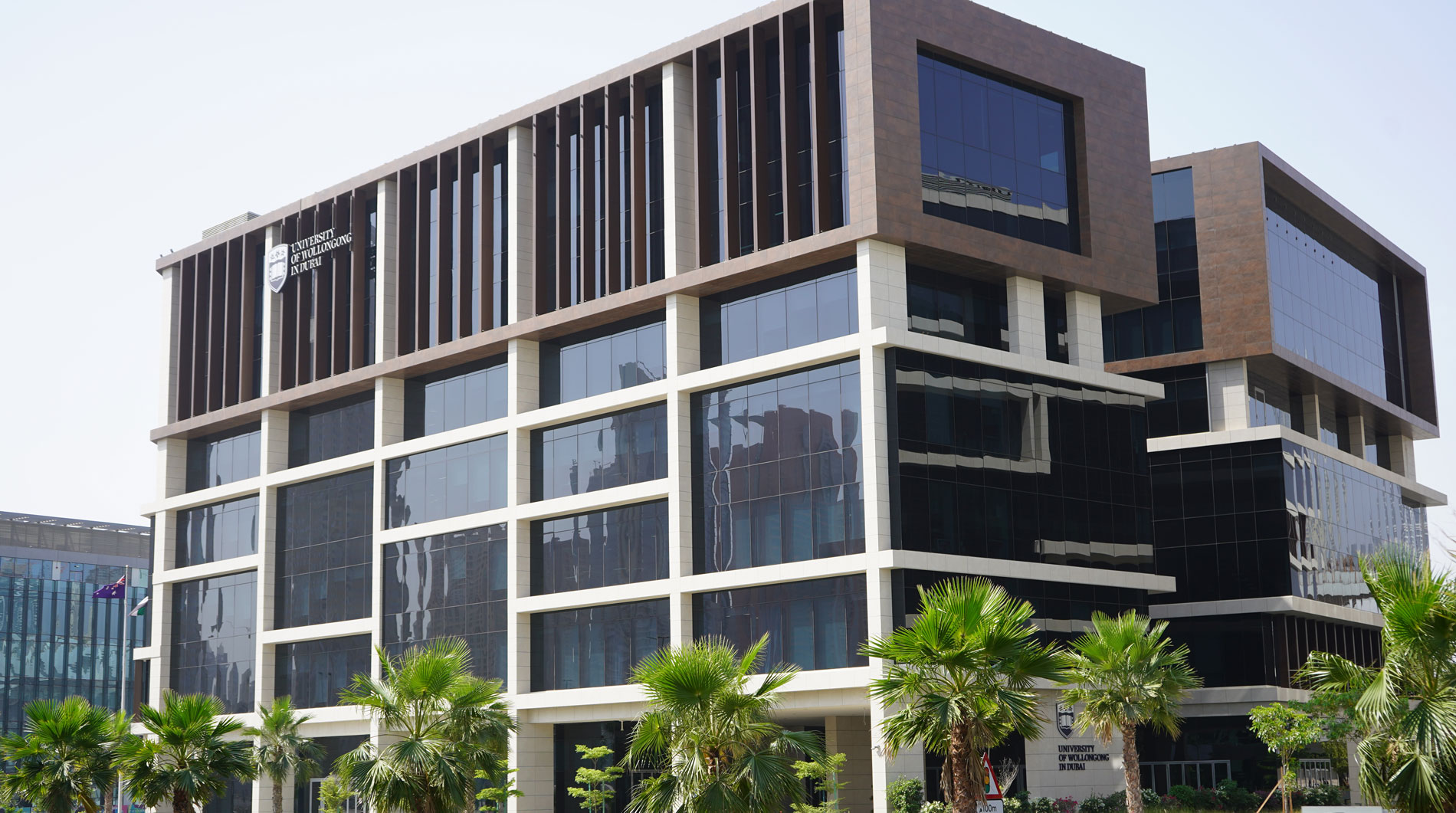 Open Day
Do you know that our next Open Day is on Saturday 23rd July, 2022?
Join our experts to learn more about our degrees, and how you can enrol in our autumn intake which starts on 26th September.