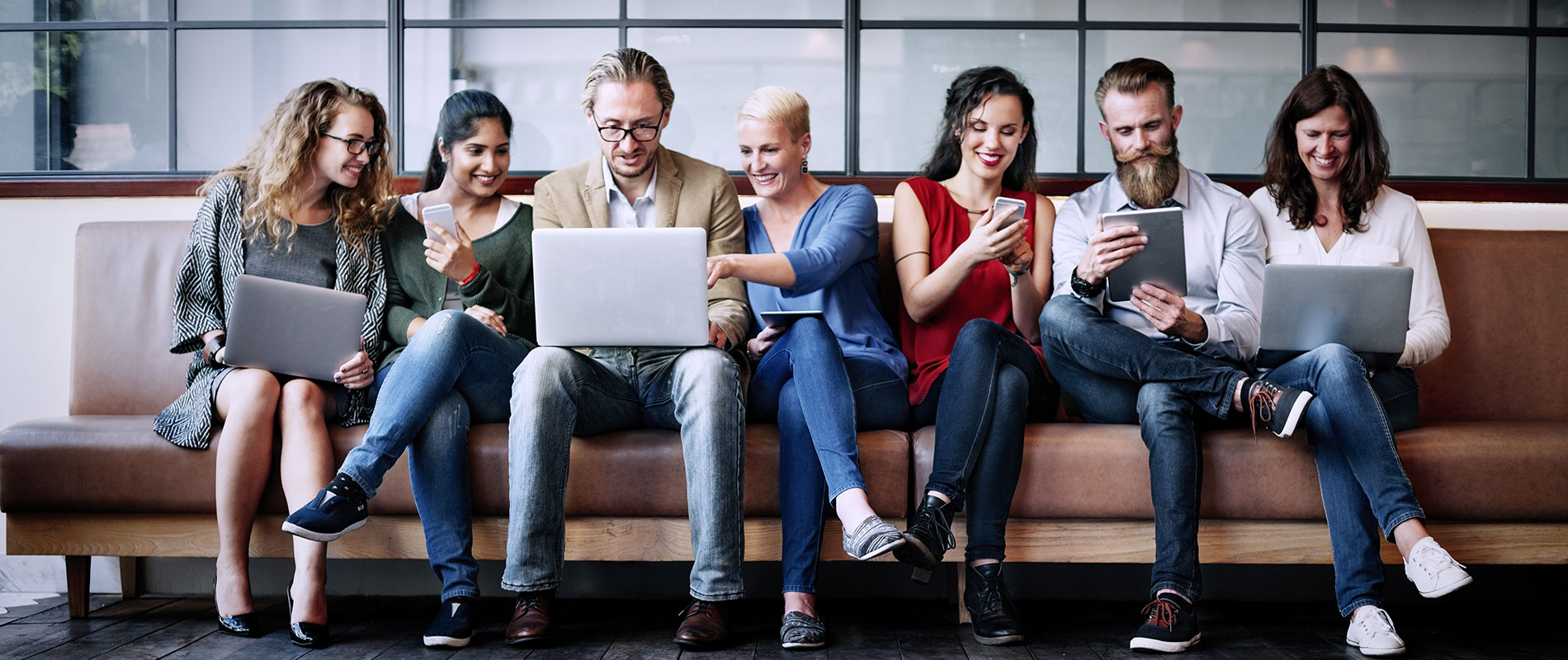 University Career Fair attracts 52 companies, belies talk of negative business sentiment
Sunday, 27 March, 2016
A total of 52 international and local companies converged on the Conference Centre of Dubai Knowledge Village to scout graduate talent at the 11th annual Career Fair hosted by the University of Wollongong in Dubai, creating a buzz of excitement among the 500-plus university students and graduates who thronged the venue to be interviewed for internships and permanent positions. The turnout of so many companies was contrary to the general talk of negative business scenario and demonstrated that the corporates were upbeat about the UAE, especially in the run-up to the Expo 2020. The participating companies included Visa, Oberthur Technologies, Agility Logistics, Bosch Middle East, GlaxoSmithKline, YouGov, Transmed Overseas Inc, KPMG, Souq.com, Deloitte and Touche, Thyssenkrupp Elevator UAE, Halliburton, Dorma, Tally Solutions, Arabtec Engineering Services, Maersk Line, Canon Emirates, Audi Volkswagen Middle East and Fedex. Parul Ahuja, HR Business Partner, Maersk, said: "We are looking forbright and agile new colleagueswho are passionate about global tradeto join ourMaersk Liner Graduate Program. Our two-yearfast track career program is designed to groom aspirational leaders who have ambitions to build a long term career in an international environment, take on high impact assignments and make a difference in the global arena of shipping and logistics." "This career fair gives us an opportunity to spot the right talent and we are happy with the quality we have seen. The selected candidates will go through a rigorous selection process, which includes online assessments, interviews and presentations," she added. David Van Lochem, HR Director, Russia Middle East and Africa, Oberthur Technologies, a leading global provider of embedded security software products,telecomand payment solutions, commented: "As a technology company focused on mobility and security, we consider ourselves as a company of the future. We are getting very active in the Internet of Things. We are therefore on the lookout for bright minds who will contribute to theadvancementof the company.This career fair allowed us to give opportunities to students to introduce themselves to us as innovators and leaders for a smarter planet." Yasemin Kucukarslan, HR Manager, Canon Emirates, said: "As a sales-driven company, we need young graduates who are alert, proactive and confident. We are currently looking to fill vacancies with interns or permanent employees or even have two interns with the best one taking a permanent position. We will collect the CVs and later shortlist them for current and future positions. This enables us to choose the best performer and give an opportunity to a fresh graduate to be exposed to the professional environment at Canon. We found the students generally focused and confident about their goals." Tamara Abu Ghoush, Talent Acquisition Specialist, Visa International, said: "We are very happy to participate in this fair, as the students are well prepared, well-spoken and sure of what they want. As a global company, Visa has several internships as well as permanent positions. This is a great opportunity for us to identify and train graduates in our organisation. We were quite impressed by the quality of talent we saw in the students." Cornelio Gomes, Career Development Centre Coordinator, Student Services Department, UOWD, said: "The strong participation by so many leading companies goes to prove that the corporate world is upbeat about the UAE despite the talk of negative business sentiment. It also demonstrated the participating companies' faith is our students as 'graduate employees of choice.' Many of these companies post vacancies on the University's job portal on a regular basis and participate in our career fair year after year." "The talk of negative business environment is baseless as far as we are concerned and we have consistently seen companies recruiting on campus. For example, Transmed Overseas Inc was on campus last month and hired three graduates for the positions of Key Account Executives and one for the position of Supply Chain Executive," he added.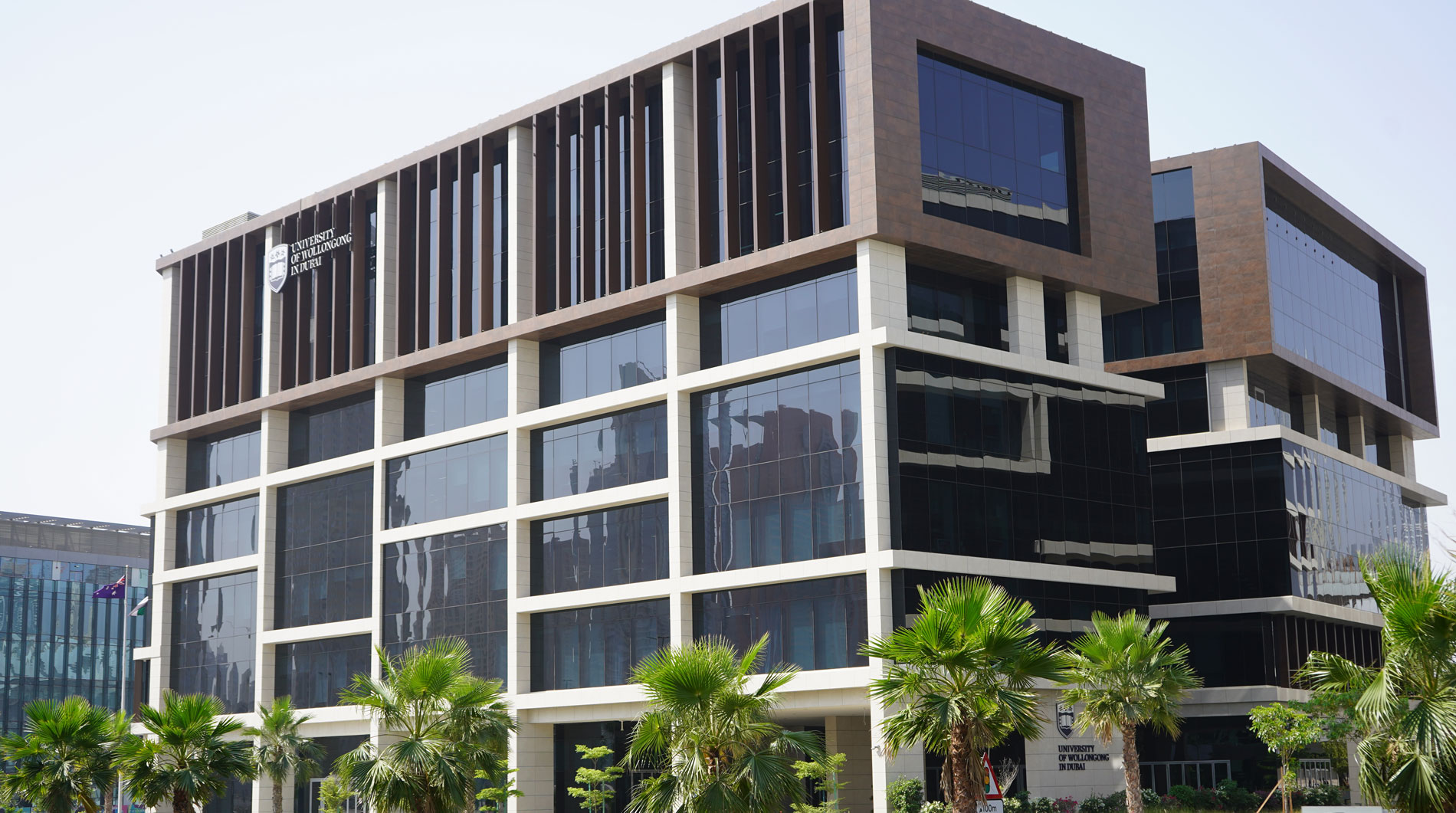 Open Day
Do you know that our next Open Day in Abu Dhabi is on Saturday 2nd June, 2022?
Join our experts to learn more about our degrees, and how you can enrol in our autumn intake which starts on 26th September.