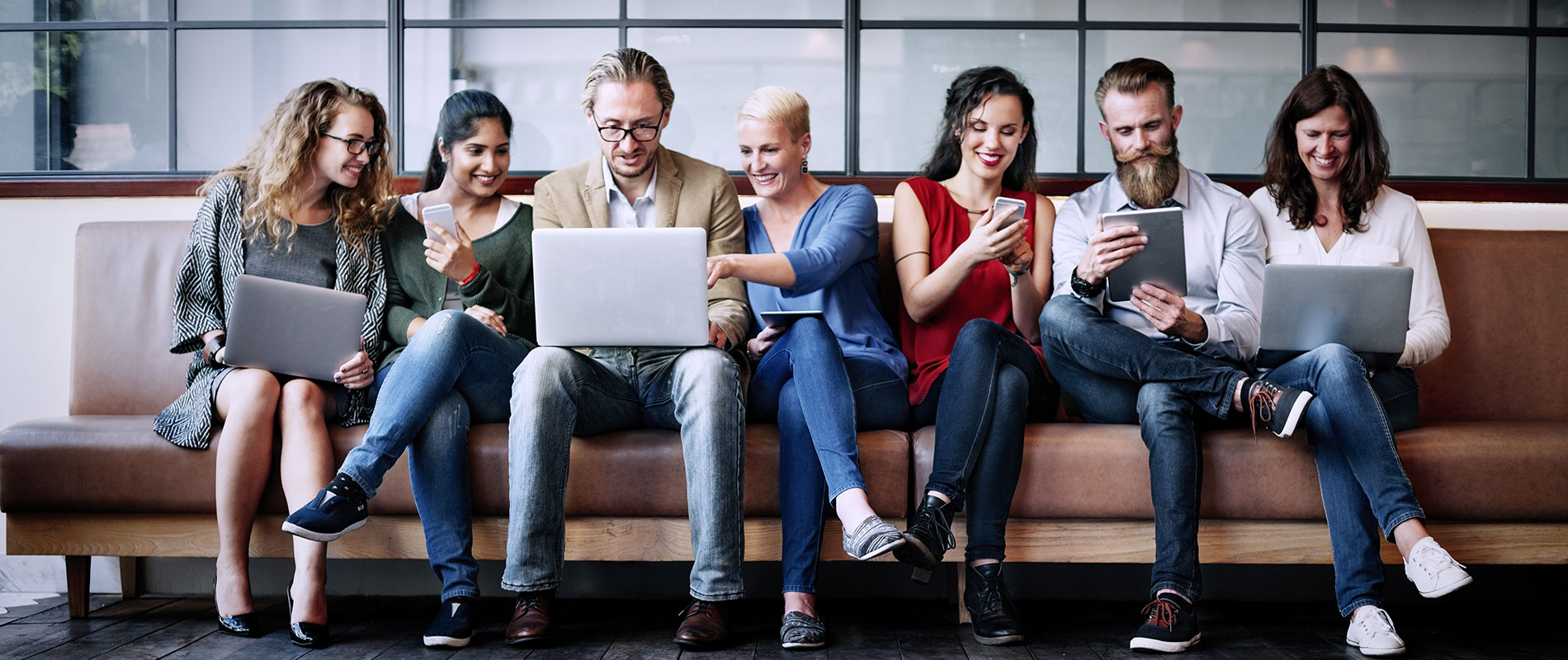 University of Wollongong in Dubai to Open State-of-the-art Campus in 2020 to Mark 27th Anniversary
Wednesday, 16 October, 2019
High-tech 200,000 sq ft premises at Dubai Knowledge Park to house eight laboratories
Region's first international university continues to raise standards of innovation in higher education
The University of Wollongong in Dubai (UOWD), the region's first international university and premier Australian education provider in the Middle East, today announced that it is opening its new purpose-built campus at Dubai Knowledge Park in 2020.
Featuring cutting-edge technologies, modern architecture, and a mix of traditional and innovative learning spaces, the campus will provide an enriched experience to meet the demands of today's student population, while supporting teaching staff and community research projects. The new facility reflects UOWD's continued pursuit of excellence in teaching, research, industry engagement and student experience.
Marisa Mastroianni, Group CEO and Managing Director of University of Wollongong Global Enterprises, said: "Investments in education are investments in the future direction and success of a society. University of Wollongong is expanding to deliver quality Australian education that is currently witnessing a rising demand across the globe. With more than 200 nationalities residing in the UAE, the need for an education space that caters to a highly diverse group of students is imperative, and UOWD's new multifaceted campus seeks to fill this gap."
The campus will include informal learning and meeting rooms, small classrooms that can accommodate up to 40 students, large classrooms for up to 80 students, an exhibition space, a recruitment lounge, a student lounge, a state-of-the-art auditorium and a café.
The premises will also house major laboratories, dedicated to power circuits, chemistry, thermodynamic, fluid and heat transfer, manufacturing, physics and robotics, Geotechnics, concrete, media, cybersecurity, and networking and gaming.
The heart of the campus will belong to the UOWD library with collaborative learning spaces, traditional quiet reading and study zones, meeting rooms of varied sizes, as well as a student lounge designed as an informal learning space.
Professor Mohamed Salem, President of UOWD, said: "UOWD's vision for the new campus builds on the concept of a first-class education system – a national priority of the UAE Vision 2021. The planned opening reaffirms our commitment to continuous innovation in the field of higher education as well as to offering the most advanced learning journey in the region.
"With more than 3,600 students from 108 nationalities, UOWD is one of Dubai's most multicultural and influential tertiary education institutions. This diversity reflects the city's evolution into a preferred education hub for local and international students. To cater to the growing demand, we designed our new campus to offer the premier educational experience today's students require to excel."
With a 26-year track record and a home campus that has been in operation for over 40 years, UOWD offers internationally recognised Australian degrees certified by the Commission for Academic Accreditation (CAA) of the UAE Ministry of Education, Knowledge and Human Development Authority (KHDA), and the Tertiary Education Quality and Standards Agency (TEQSA), Australia's independent national quality assurance and regulatory agency for higher education.
Its programmes prepare students for long-term career success in a competitive global economy. The uniquely Australian university boasts a job placement rate of 77 per cent for undergraduate students and 85 per cent for post-graduate students within six months of completion of education.
UOWD is the longest-serving international university in the UAE and part of a global brand with branches in Australia, Hong Kong and Malaysia.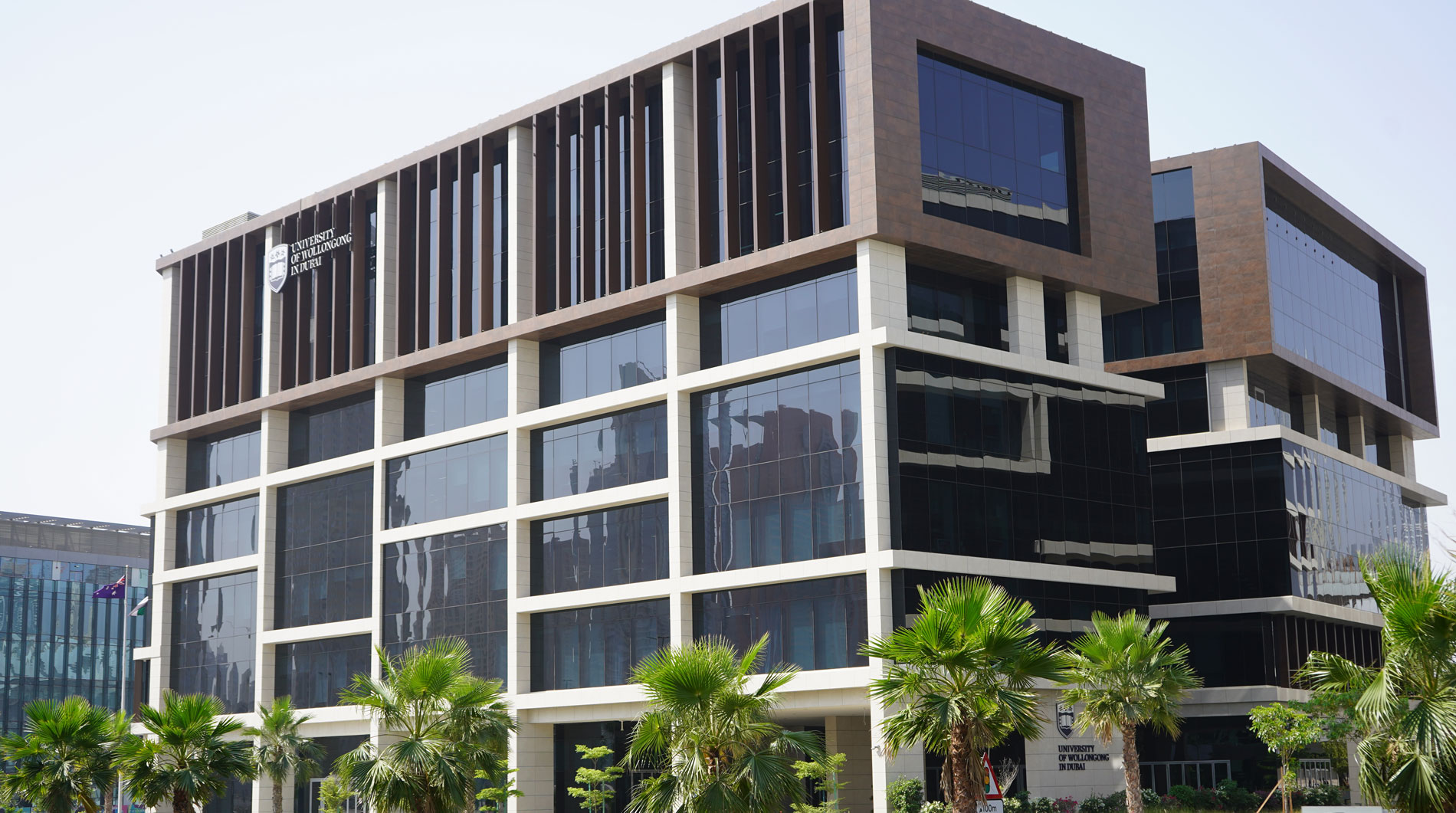 Open Day
Remember to attend our next Open Day on Saturday, 29 October 2022.
Join our experts to learn more about our degrees, and how you can enrol.