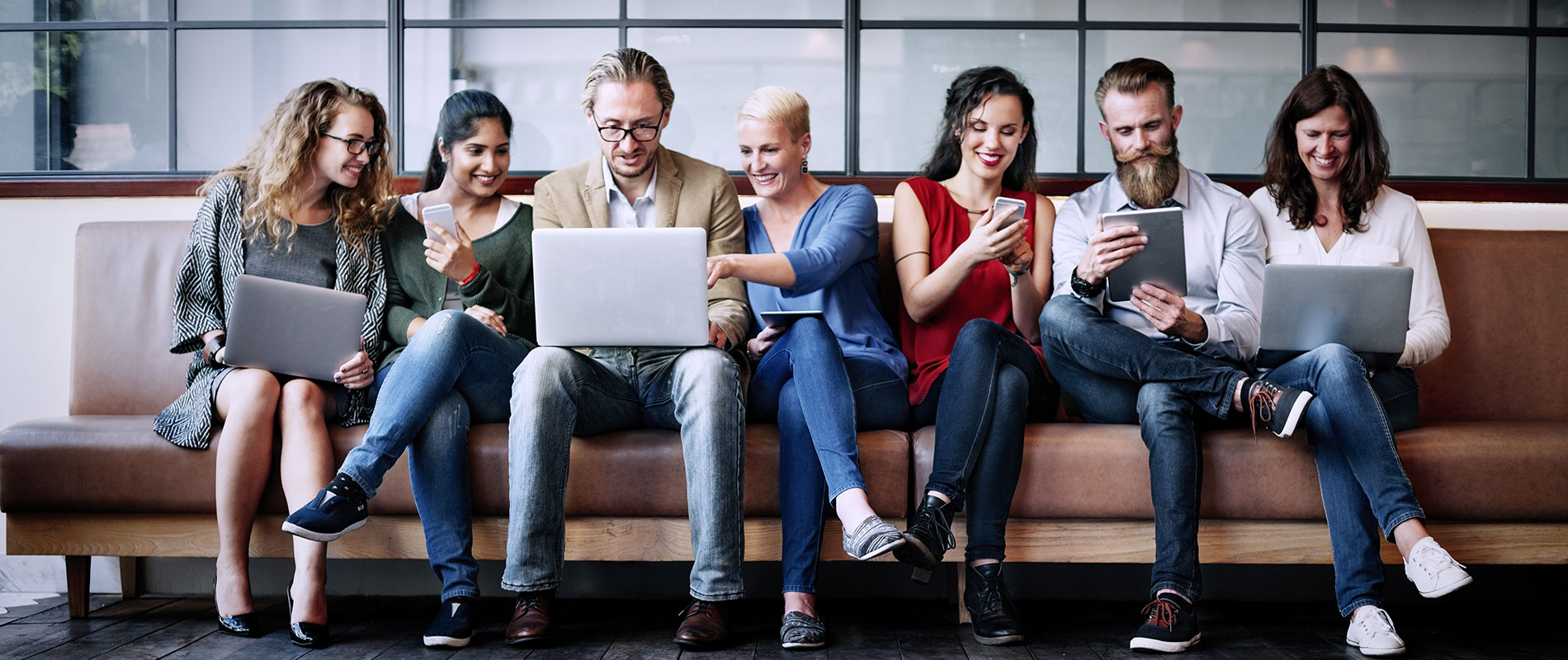 UOW Australia-Dubai's Desert Rose blooms after taking second place with sustainable, age-friendly house
Wednesday, 05 December, 2018
Two years of hard work and innovation awarded at Solar Decathlon 2018 Team UOW Australia-Dubai are celebrating thousands of hours of hard work and forward thinking that produced a sustainable and comfortable home, landing them second place in the Solar Decathlon Middle East 2018 in Dubai. The Solar Decathlon Middle East 2018 is dubbed the "energy Olympics", where 15 teams from 11 countries have designed and built sustainable homes that compete across 10 contests, from architecture to sustainability, with the added challenge of coming up with a design that is functional and suited to the desert heat. Team UOW Australia-Dubai comprises more than 40 students from UOW, Australia and UOW Dubai as well as TAFE NSW, who have spent the past two years designing, prototyping and building a design that addresses not only the competition needs, but also caters for the needs of an ageing population, supporting people living with dementia and other age-related disabilities. The house takes its name – Desert Rose – from the flower that flourishes in challenging environments. In the Dubai heat, the hard work and effort bloomed. The team of students have spent the past two weeks building the house at the place at the Mohammed Bin Rashid (MBR) Solar Park. The Final Ceremony was held in Dubai and with five of the 10 competitions left to be decided, it was a nervous wait for the team. After final judging, Team UOW-Dubai are celebrating the knowledge their entrant was considered one of the world's best examples of sustainability and design innovation. A team from Virginia Tech took out first place with FutureHAUS Dubai while the University of Bordeaux-led Baity Kool won third. "This project brought together top talent from our Australian and Dubai campuses who did an extraordinary job, combining knowledge and expertise to create a world-class prototype. It is an outstanding achievement and showcases what our new generation of innovators and industry professionals are capable of doing in the future", commented Professor Khalid Hussain, Dean of the Faculty of Information Science and Engineering, UOWD. More than 600 team members from more than 28 education institutions around the world, representing 54 nationalities, entered the competition, created by the US Department of Energy. Key results in the 10 competition areas that have been judged over the past few days include: Architecture: fourth place, earning a special mention and recognition for the focus on designing a house for the ageing population Communications: equal fifth Creative solutions: second (special contest recognising innovative and commercially viable ideas) Energy efficiency: second Engineering and construction: equal fourth Innovation: first Sustainability: equal third Interior design: First place (interior design is a special contest that does not accrue points but recognises its contribution to overall design) Project Manager and UOW PhD student Clayton McDowell said that while the result was amazing and the team was euphoric "The only trophy that matters is the house itself. I'm proud of the house and I'm proud of the team. I don't need a trophy to tell us that we've done a good job. We've already toured thousands of public members through and they've all been our judge. "We've created innovative solutions that we hope will revolutionise the way we design and build homes that celebrate life, support wellbeing for people as they age, and provide practical solutions for one of society's great challenges of an ageing population." The final award ceremony took place at the Mohammed Bin Rashid (MBR) Solar Park, attended by Shaikh Mansour Bin Mohammad Bin Rashid Al Maktoum and other dignitaries from the UAE, as well as Solar Decathlon creator Mr Richard King. The team was all in attendance and UOW was also represented by UOW Deputy Vice-Chancellor (Research & Innovation) Professor Judy Raper and TAFE NSW Regional General Manager Kerry Penton. UOW Vice-Chancellor Professor Paul Wellings CBE said the news was a stunning testament to the team's vision, hard work and willingness to take on monumental challenges. "Congratulations to everyone who has been a part of Team UOW over the past two years," Professor Wellings said. "For the Desert Rose to be considered one of the world's best examples of innovation in sustainable design as well as including features that look over the horizon to address the growing challenge of an ageing population is an achievement of a magnitude and importance that will grow with time. "To step back and consider this was created by the hands, hearts and minds of a team of dedicated students and their academic and trades mentors is simply remarkable." TAFE NSW Regional General Manager Kerry Penton said she was proud of the students and teachers involved. "This project has been an impressive undertaking for Team UOW Australia-Dubai and to have TAFE NSW as part of that team is a wonderful example of what we can achieve together," she said. "I'm extremely proud of the collaboration and of the way the students and teachers involved have focused on innovation technology and teamwork." The house will be dismantled and shipped back to Australia where it will be permanent placed at UOW's Innovation Campus where it will be used to further the University's efforts to support innovation in health and wellbeing.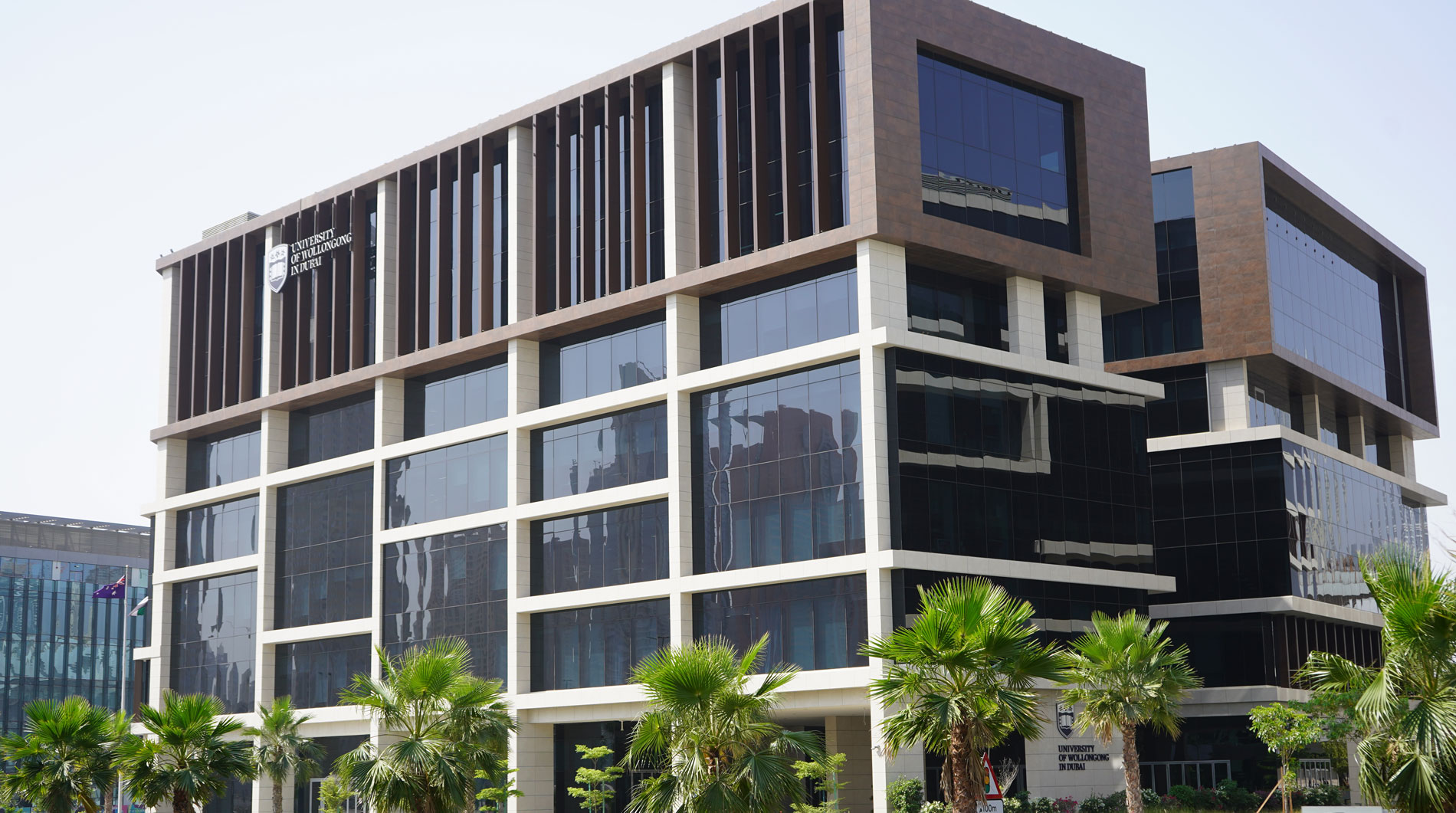 Open Day
Do you know that our next Open Day in Abu Dhabi is on Saturday 2nd June, 2022?
Join our experts to learn more about our degrees, and how you can enrol in our autumn intake which starts on 26th September.