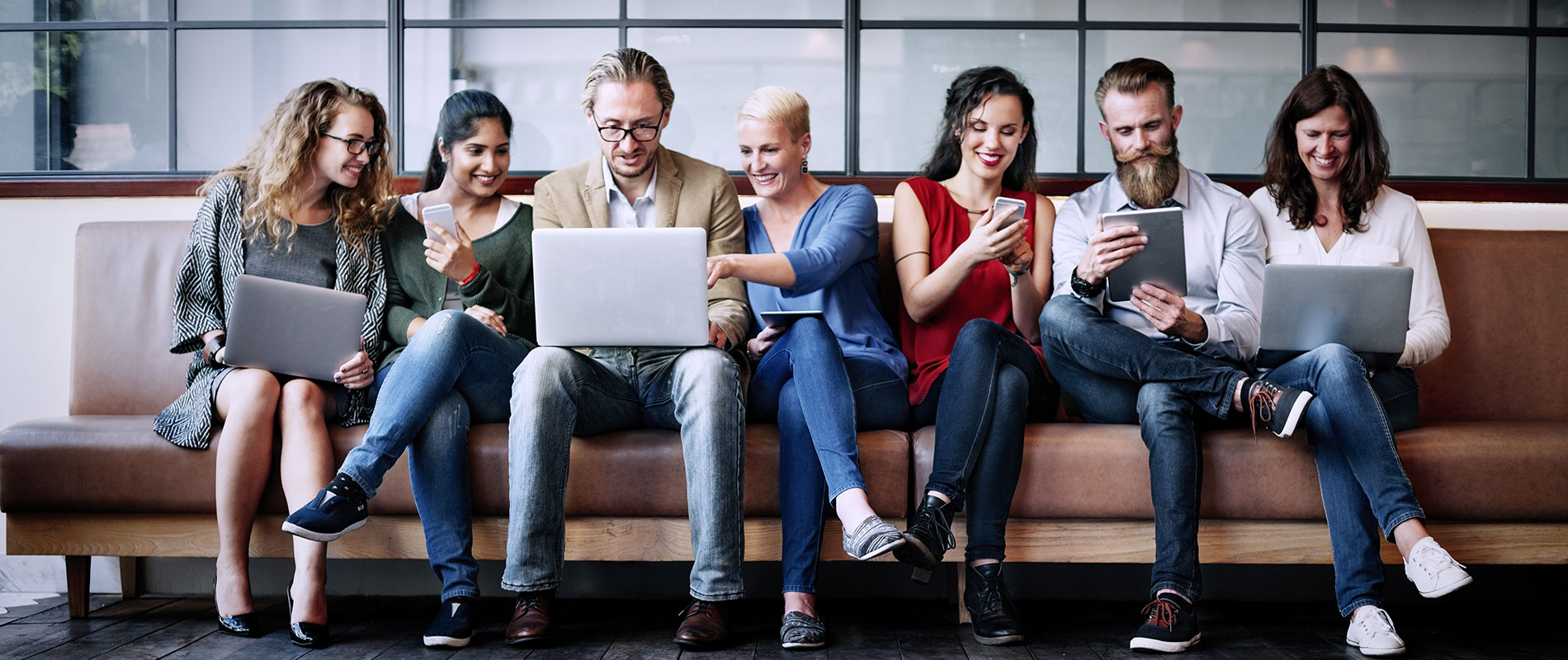 UOWD announces introduction of UG Engineering Degrees at Graduation Ceremony
Thursday, 15 April, 2010
His Highness Sheikh Hasher bin Maktoum Al Maktoum Director General of the Dubai Department of Information attends as Guest of Honour The University of Wollongong in Dubai (UOWD) announced the introduction of Bachelor of Engineering degree programs at the Spring Graduation Ceremony, in the presence of His Highness, Sheikh Hasher bin Maktoum Al Maktoum, Director General of the Dubai Department of Information. Degrees were conferred on 237 undergraduate and postgraduate students at the Ceremony, which was also attended by His Excellency, Doug Trappett, Australian Ambassador to the UAE, Mr. Vince Lendrum, CEO of ITC, Dr Jim Langridge, former Chairman, UOWD Board of Trustees, Prof. Rob Whelan, President of UOWD, and other dignitaries. Delivering the welcome address, Prof. Rob Whelan said UOWD was proud to be committed to the national goals of the UAE and playing a leading role in the education of the countrys human capital. "Over the past 17 years, UOWD has been offering a high-quality Australian-based education in the UAE. We have already produced nearly 4,500 graduates. With todays ceremony, this number increases still further, and will exceed 5,000 by the end of 2010. This is a significant milestone for any university. "In another milestone, the Universitys proposal to offer Engineering degrees has now been reviewed by the UAE Commission for Academic Accreditation. We expect to welcome our first students into the Computer, Telecommunications and Electrical Engineering programs later this year, thus capitalising on the research strengths of our staff, Prof. Whelan added. The Bachelor of Engineering degree will be largely based on the strong, internationally recognized programs offered by the University of Wollongong in Australia, which are accredited by the Institute of Engineers Australia and the Washington Accord. Reflecting the multinational environment of UOWD, the graduation ceremony witnessed students of 31 different nationalities receiving their degrees, including students from the Seychelles, Cameroon, Eritrea, Finland, Rwanda, Azerbaijan and Trinidad and Tobago. Nearly 20 per cent of the graduates were Emiratis, a number that has been rising steadily over the years. Ms. Ambreen Javed, a top graduating B. Com student, was the star of the event, for earning 98 per cent marks in her paper on UK taxation, the highest worldwide, in her ACCA (Association of Chartered Certified Accountants) exams in December 2009. Ambreen, who was awarded with 8 exemptions out of 14 by ACCA, plans to join one of the top audit firms in Dubai. ACCA is the global body for professional accountants offering business-relevant qualifications to professionals who seek a rewarding career in accountancy, finance and management. Husband and wife MBA graduates, Saldana Sadish Joseph and Jecil Thomas, made a happy picture as they received their degrees. They met at UOWD and married in the second semester while studying in the same class. Asked about the experience of doing the MBA together, Jecil said each helped the other in weak areas, while admitting that her husband was more academically inclined. But they were always competitive. Saldana Sadish currently works as Information Security Manager in a leading bank, while Jecil is a freelancer in IT projects. "Studying together helped us spend more time together after working hours, though we made sure we sat away from each other in class, said Jecil. "Armed with an MBA from a prestigious university, I now have better leverage while applying for jobs in the post-recession market. The University also used the occasion to present a Fellow of the University award to Dr. Jim Langridge, affectionately known as the "Chief Architect of UOWD. In the early 1990s, long before any other Australian University was seriously exploring the internationalization of higher education, Jim Langridge saw an opportunity for the University of Wollongong in the Gulf region. In presenting this award, Mr. Raymi van der Spek, Vice President (Administration) said, "Dr Langridge retired from his senior executive position at the University of Wollongong late last year, and also from his position on the UOWD Board of Trustees. Today UOWD is proud to recognize Dr Jim Langridge as a permanent member of the UOWD family, which he had such an important role in developing. UOWD proudly carries the legacy of Jims own character a willingness to step into the unknown, the courage to take on enormous challenges, great optimism and enduring persistence. Dr. Langridge, who was also the Graduation Speaker at the Ceremony, thanked UOWD for bestowing this honour upon him. In his address, he went on to remind the new graduates of their obligations to their respective families and friends, to their communities and "to the global village in which you live. The world is a very complex geopolitical environment and it is now your responsibility to contribute to its development and well being. I encourage you to be a giver and not a taker, for it is better to give than to take. Moving a Vote of Congratulations, His Excellency, Doug Trappett, Australian Ambassador to the UAE, commented on Dr. Langridges pioneering efforts in "playing a significant role in the enhancement of bi-lateral relations between Australia and the UAE. Arpana Sharma, top graduating student in the MBA, proposed the Vote of Thanks and urged fellow graduates to step out and make a positive difference in the community, contributing to its progress and to that of the UAE as a whole. "Let our UOWD degree be a stepping stone to continue our quest for learning and broadening our horizons. Some of us will choose to move on while others will continue their journey with UOWD as postgraduate students. Our graduation creates a lifelong bond and we look forward to sharing this new and exciting journey as members of the UOWD Alumni. The Graduation Ceremony ended with a reception hosted by the University of Wollongong in Dubai.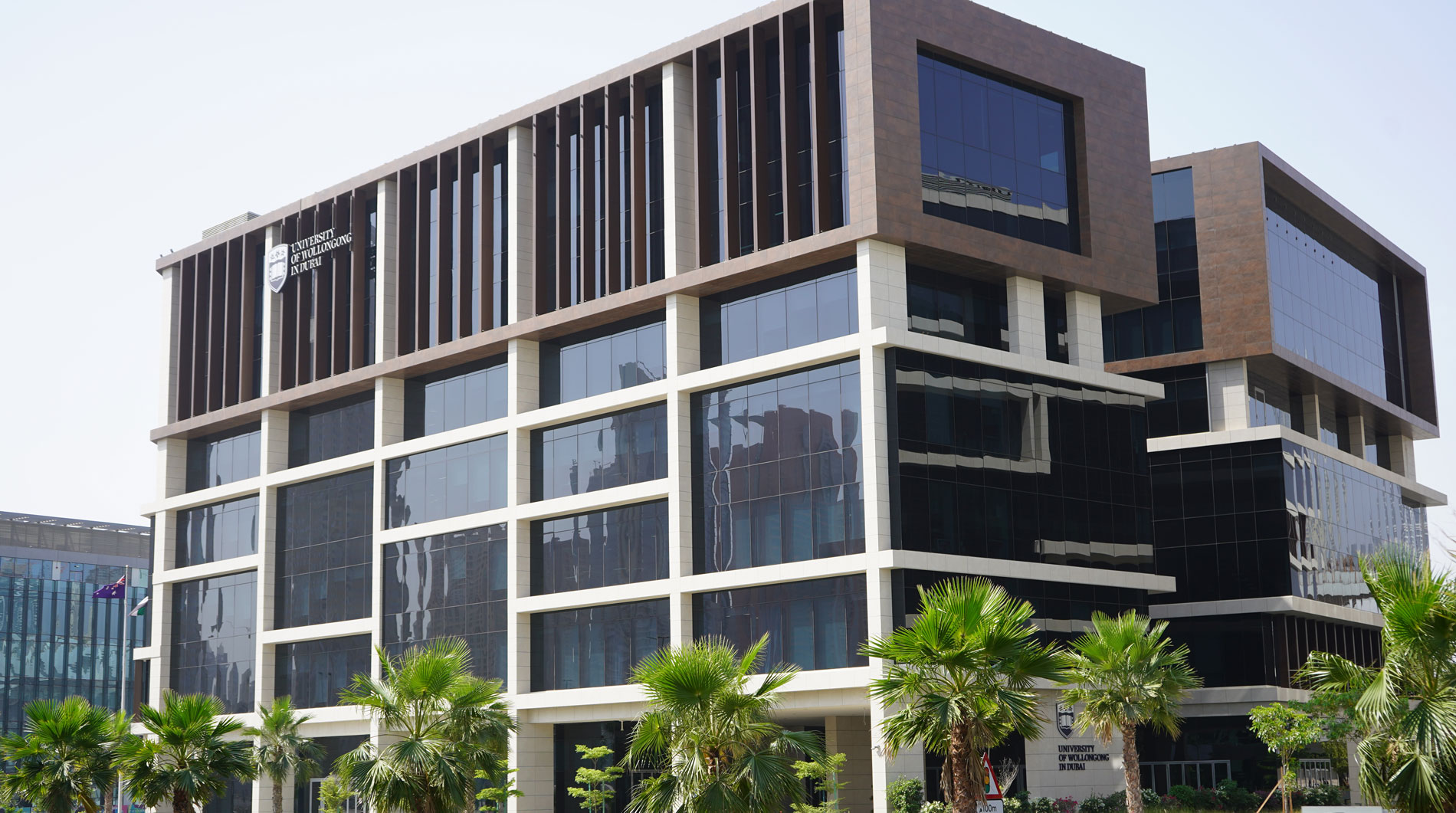 Open Day
Do you know that our next Open Day in Abu Dhabi is on Saturday 2nd June, 2022?
Join our experts to learn more about our degrees, and how you can enrol in our autumn intake which starts on 26th September.