UOWD Charity Club raises funds for Swat
Tuesday, 07 July, 2009
The UOWD Charity Club along with the members of the Pakistan Student Association (PSA) is raising funds for the internally displaced people of the Swat Valley in Pakistan. The three day event featured food stalls and game tournaments, and a movie show is being planned. In addition, a donation box is also being maintained. To date, AED 3,000 AED, equivalent to PKR 66,000 has been collected. The Charity Club hopes to establish a bank account in the name "UOWD Charity Club/Swat Valley" so that the wider UAE Community may also donate money to this cause.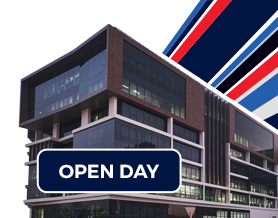 Open Day
Do you know that our next Open Day is on Saturday 30th October, 2021?
Join our experts to learn more about our degrees, and how you can enrol in our winter intake.