UOWD confers first Doctorate of Business and Bachelor of Engineering degrees during 30th Graduation Ceremony
Wednesday, 09 November, 2016
The University of Wollongong in Dubai (UOWD) celebrated its second highest number of graduates in five years in which a total of 482 graduates were awarded degrees including the University's first Doctorate of Business Administration (DBA) and Bachelor Engineering degrees. Held at the exquisite Jumeirah Beach hotel, the 30th graduation ceremony was conducted in two separate ceremonies with guests of honour, Ms Isobel Abulhoul OBE, Festival Director of the Emirates Airline Festival of Literature and CEO of the Emirates Literature Foundation and Kim Debenham, Deputy Head of Mission of the Australian Embassy delivering the keynote speeches at the undergraduate and postgraduate ceremonies respectively. The graduation ceremonies also welcomed members of the UOWD Ltd Board, family, friends and guests of the graduating students. In his opening speech, Professor Mohamed Salem, President of UOWD said: "Today we celebrate your achievements and the end of a long and often challenging journey. The world needs leaders of your calibre and your degree can take you anywhere you want to. Go out with confidence, be innovative and creative and build your own legacy – be the best you can be". Adding to the University's remarkable achievements is the conferring of its first two DBA degrees. Mr Hassan Younis and Mr Mohammed Alsayed successfully passed their DBA Defences and were awarded their degrees during the postgraduate ceremony. "Your dreams become a reality when impossibility doesn't exist in your dictionary", commented Mr Alsayed. Mr Younis said it was a great honour to receive his DBA from a reputable university after six years journey full of excitement, enthusiasm and continuous learning. "I have been attached to UOWD since 2005 witnessing a tremendous momentum and an unprecedented shift of education quality to high international standards", he added. This year, the University also delivered its first Bachelor of Engineering graduates. The program, which was launched in 2012, saw a cohort of nine graduates being conferred their degrees. Adding to this milestone, Professor Salem announced the University's plans to introduce a very distinguished Executive MBA and a Master in Work Health and Safety early next year followed by new undergraduate programs in Civil and Mechanical Engineering. During this momentous occasion, special mention was given to a mother and daughter who graduated together. Iman Al-Rubaye and Mauj Alhasan graduated from the MSc (Logistics) and BCom (Accountancy) program – both with distinctions with Mrs Al-Rubaye named the Top Graduate of her program. Ms Budoor Jassim Ali, a Master of Engineering Management graduate was named Top Emirati graduate but was unfortunately unable to attend the ceremony. Addressing the cohort of undergraduates Ms Abulhoul said: "Each of you has the opportunity to make the world a better place". "Life is not always fair but remain true to yourself - apply your enthusiasm and passion to whatever job you choose to do. When you combine brain and heart, you have the winning formula", she added. Ms Debenham delivered an inspirational speech stating that due to the cultural diversity the UAE has to offer, the students were taught skills that many people don't learn until much later in life or at all and to use those skills wisely. She concluded by saying that many students might not know what they want to do or where they want to be yet but as long as they know how they want to interact with the world, a solution to reach their goals will follow. The Vote of Thanks on behalf of the graduates was delivered by Vanathy Raja and Khaoula Maliki. Since its foundation, UOWD has awarded more than 9560 degrees, including one PhD and the recent two DBA degrees. The Graduation Ceremony concluded with a reception for all graduates and their guests, hosted by the University of Wollongong in Dubai.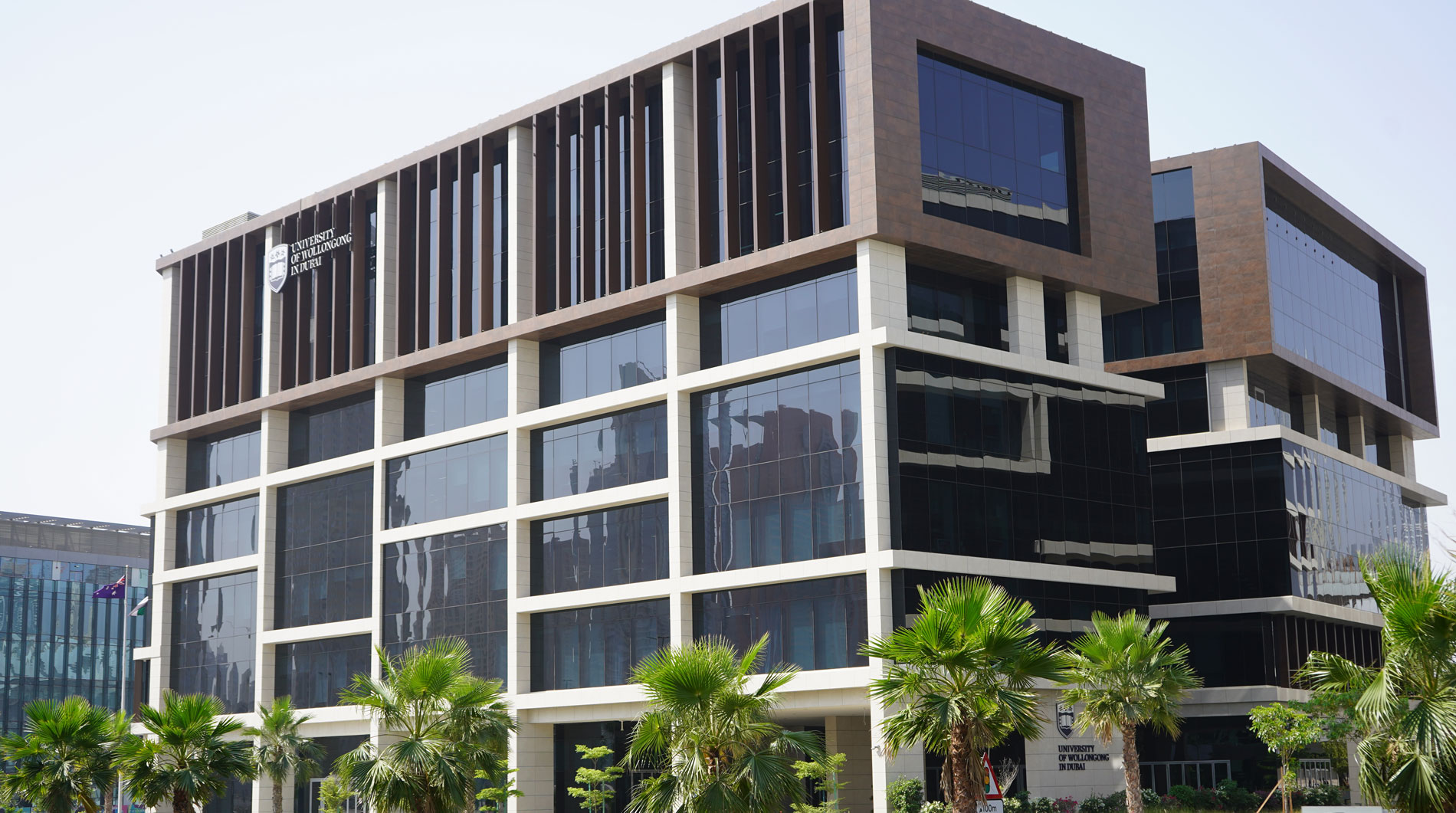 Open Day
Remember to attend our next Open Day on Saturday, 4 November 2023.
Join our experts to learn more about our degrees.