UOWD launches new Undergraduate programs
Sunday, 06 April, 2008
Dubai, April 2, 2008: The University of Wollongong in Dubai (UOWD), one of the first institutions of higher education accredited by the UAE Ministry of Higher Education and Scientific Research, has launched on its 15th anniversary three new bachelor programs in International Business, Insurance and Property Development & Management. The new programs were announced at a press conference addressed by His Excellency Mr Jeremy Bruer, Australian Ambassador to the UAE, and Mr. David Rome, President of UOWD, on the sidelines of GETEX, the regions biggest education fair. The Ambassador said the success of UOWD in the UAE was a reflection of the excellent ties between the UAE and Australia. Ambassador Bruer said, "The University of Wollongong in Dubai is witnessing increasing demand for its programs because of the top-class Australian education it provides to students. In the 15 years since its establishment, UOWD has made a most important contribution to the strong and growing educational links between the UAE and Australia. The launch of three new degree courses is an example of UOWDs continuing efforts to offer market-driven programs to the UAEs multinational student community. Mr Rome said, "UOWD has played a major role in strengthening the bilateral relations between the UAE and Australia in the education sector. As part of the fifteenth anniversary of UOWD, we are pleased to offer three new dynamic programs in fields that have tremendous employment potential in the region and internationally. We are proud to be a part of the University of Wollongong, Australia, which was ranked in the Top 200 Universities in the world by the Times Higher Education Supplement in 2007. Dr. Lejla Vrazalic, Chair of UOWDs College of Undergraduate Studies, said,: The new programs complement our existing portfolio of B. Commerce programs. They were introduced after a careful study of the employment market and the aspirations of current students. We are confident the programs in international business, insurance and property management will prove to be extremely popular among local and international students. The New Programs The Bachelor of Commerce in International Business is designed to give students a strong grounding in economics, accounting, management and marketing, while developing core competence in international business practices. The program equips graduates with the ability, tools and multi-dimensional expertise essential for working as a practitioner in international organizations. The Bachelor of Commerce in Insurance is designed to prepare students for careers in business, commerce and insurance, so they can excel in todays increasingly competitive and global environment. It will prepare professionals to implement strategies effectively in the insurance and risk management arena. The Bachelor of Commerce in Property Development & Management will help students acquire a detailed understanding of various forms of property ownership and property investment alternatives, and train them and to use and interpret property valuation reports. It will also provide them with tools to analyse property management decisions, and a comprehensive understanding of effective property management strategies and methods of implementation.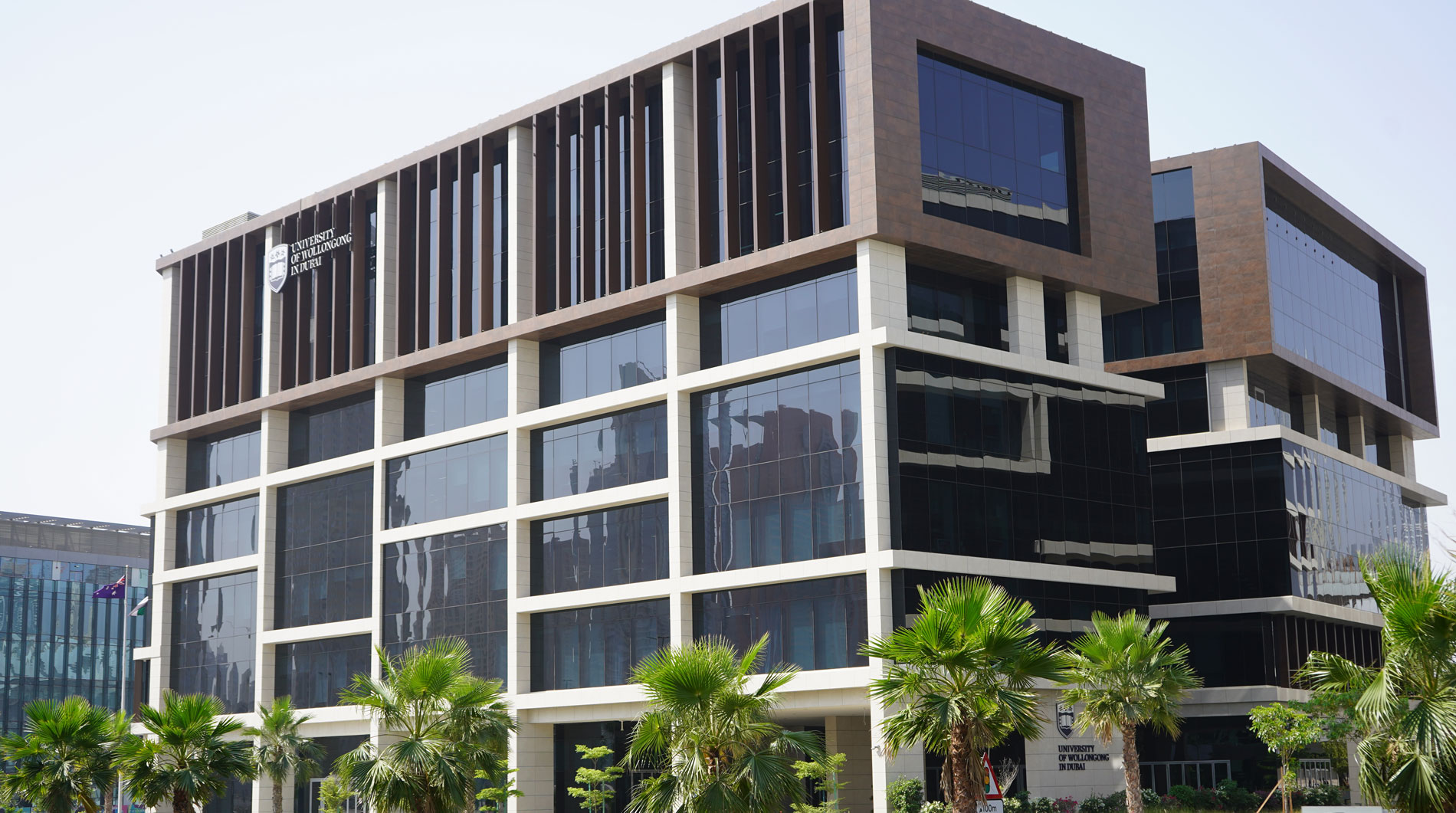 Open Day
Remember to attend our next Open Day on Saturday, 17 June 2023.
Join our experts to learn more about our degrees, and how you can enrol at UOWD in our
Autumn intake which starts on 18 September 2023.