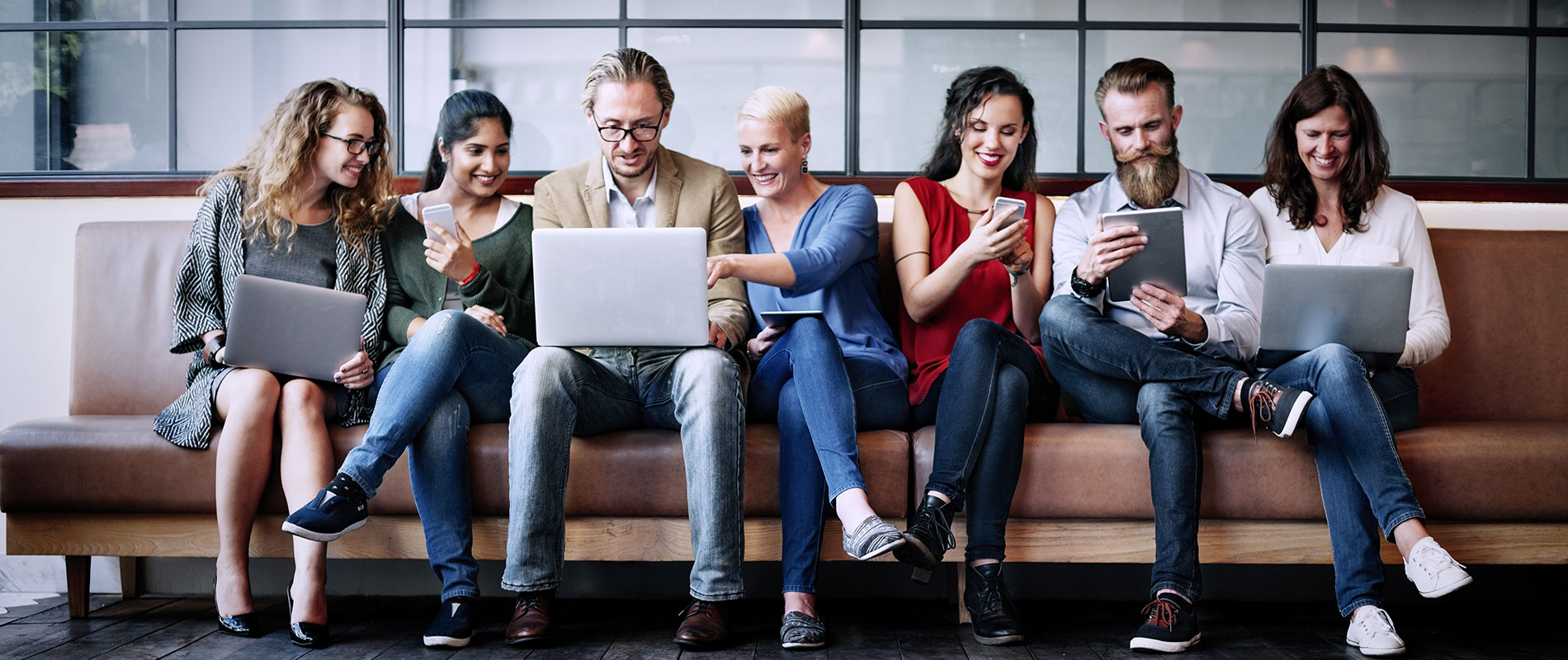 UOWD software tradeshow competition showcases disease diagnosis system, sensors enhanced walking stick and smart suit for the visually impaired
Tuesday, 17 June, 2014
A range of lifestyle improvement technology projects were showcased at the 8th annual Software Development Tradeshow (SDTS), with an android based system for the diagnosis and monitoring of chronic obstructive pulmonary disease (COPD) winning this year's title.The device was one of more than thirty student and graduate projects being showcased at the annual competition, which this year attracted teams from 14 different universities, making it the biggest event in the history of the contest.The winning technology, which was developed by the Android Doctors team from the American University of Sharjah, uses a smartphone microphone to mimic a medical spirometer and provide measurements to assess a patient's lung health, with particular reference to COPD. The system also supports the monitoring of the chronic disease, by using the device's GPS, accelerometer and Bluetooth to conduct an exercise tolerance test.In second place was one of seven teams from UOWD, with their innovative take on a walking stick. The device is a small, thin and lightweight stick, incorporating a number of sensors that add a range of new functions to the conventional walking aid.Making up the top three were the Sightless Vision team from the University of Sharjah, who showcased their smart suit, combining clothing and technology to ease mobility for the visually impaired.Now in its 8th year, the competition is a regular fixture in the UOWD calendar, and one of a number of initiatives that promote the uptake and application of technology among students.Dr Mohamed Watfa, one of the competition organisers explained, "The contest was established to provide a platform for the next generation of innovators to showcase their technological skills in a friendly competitive environment. We are delighted to see how the competition has grown over the years and the creative talent that it has inspired." As in previous years, the teams were judged on their level of innovation, useability and effectiveness, real world application, and integration of technologies. Other innovations narrowly missing out on the top spots included an educational tool for special needs children, a fire fighting robot, a 'smart' handbag, and a social network to support community engagement.Claiming this year's People's Choice award was another group of students from UOWD, with their virtual yoga instruction application. Yoga Journey combines customised software with sensor technology to replace a yoga instructor, allowing users to learn and be assessed on their progress in the comfort of their own home.Rawan Saleh, a Management Information Systems student and member of the team behind the technology said, "The application is inspired by our own participation in yoga. In this part of the world, ladies in particular might prefer to learn in privacy, rather than attend mixed classes." The summer climate in the UAE was another consideration that led the team to develop a tool that could help participants learn indoors.On securing the People's Choice award Rawan said, "It's amazing to be winners in such a competitive contest and particularly to be honoured by the public, as this shows that people can see a genuine application for the technology."The competition was judged by a panel of leading industry experts including, Eng Mahmood Al Bastaki, CEO of Dubai Trade; Mr Khalid Al Massrey, Vice President of Strategy and Corporate Communication, Dubai World Centre; Mr Kaise Zakkar, Solutions Architect and Application Consultant, Thomson Reuters; and Mr Eduardo Ortega, Technology Evangelist, Microsoft. The industry panel was joined by Dr Mourad El Hadef, Associate Professor at Abu Dhabi University.Speaking about the entries in this year's competition, Mr Ortega said, "I'm overwhelmed by the number of innovations I've seen today. What's particularly remarkable is the extent of research that has gone into the development of these technologies."The top ten projects were all very impressive, and what really set the winners apart was the thought that the teams had put into how they could apply their technologies to the real world and really make a difference to people's lives."The event was organised by the University's Faculty of Engineering and Information Sciences, led by a committee including Dr Mohamed Watfa, Dr Kamal Jaafar,Dr Mohamed Salem, Dr Farhad Oroumchian, Dr Abdelghani Benharref, Ms Maria Pereira and Mr Rahul Bijlani. Support on the day was provided by UOWD student volunteers: Ms Lorain Maria Manoj, Ms Hafsa Jaheer, Ms Kavleen Singh, Ms Sandunie Wijesekara, Ms Aafia Sulaimam and Ms Taronish Dastoor.All the competitionwinners received hardware prizes and were awarded internships with Dubai World.Click here to watch a video of the event.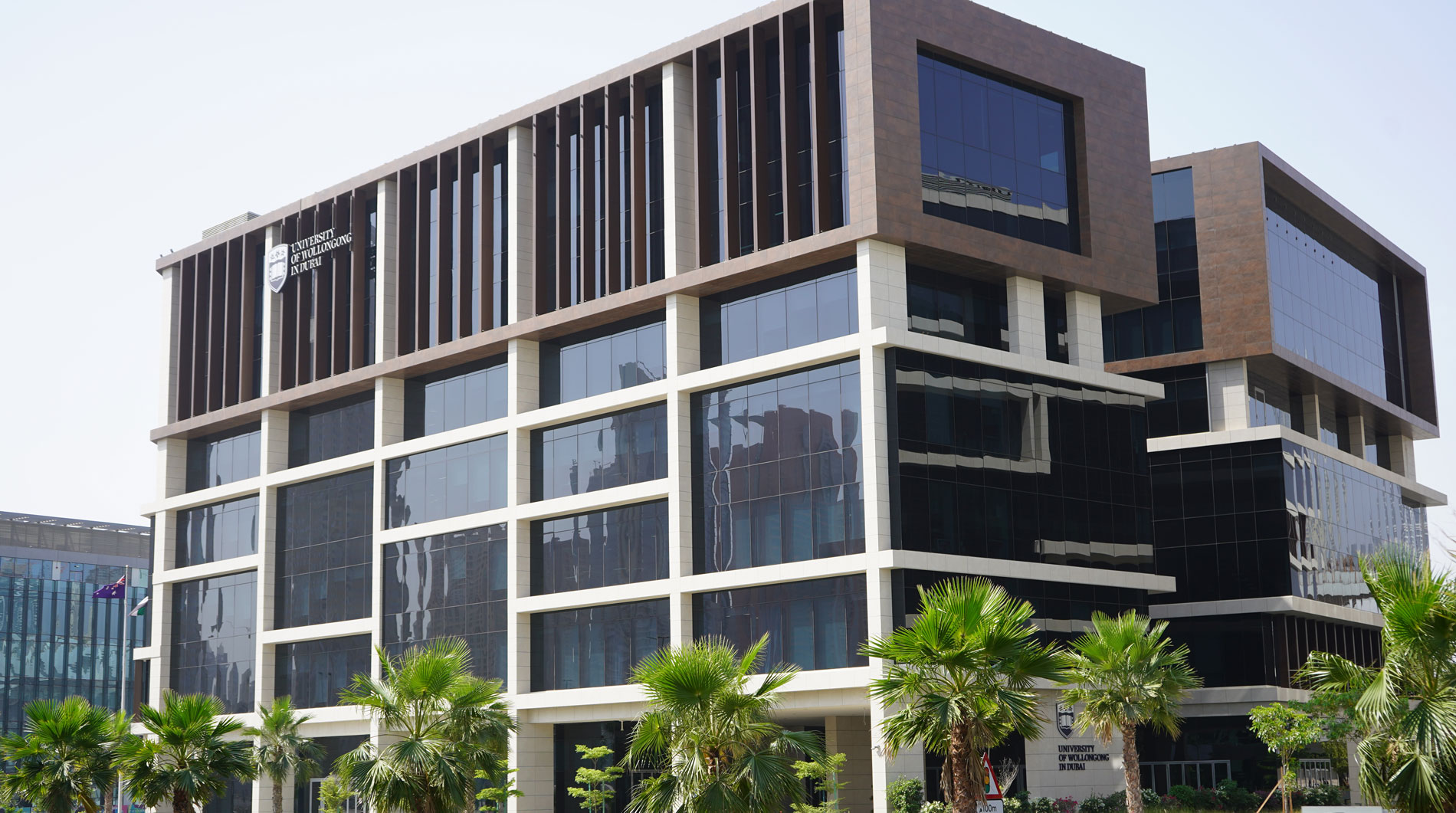 Open Day
Do you know that our next Open Day is on Thursday 30th June, 2022?
Join our experts to learn more about our degrees, and how you can enrol in our autumn intake which starts on 26th September.