UOWD student shines at academic conference with research on Soft Power of the UAE
Tuesday, 20 June, 2017
Hollye Enser, Master of Media & Communication student at the University of Wollongong in Dubai (UOWD) recently won the Best Paper award at the International Conference on Education, Humanities and Management (ICEHM) The goal of ICEHM is to promote research and developmental activities in Education, Humanities and Management and to promote scientific information interchange between researchers, students, and practitioners from different parts of the world. Hollye Enser, Nour Al Hossni, Iman Ismail, Mitri Hajjar and Maitha Shuhail , all students of the MMC program, presented their research papers at the conference covering a variety of topics such as 'An evaluation of Linkedin as a recruitment tool in the UAE", and 'The interest in anime in the UAE'. In a close competition with senior professors, who also presented their research papers at the conference, Hollye Enser presented the winning paper on "Films as a soft power source for the UAE". "I was humbled at winning the Best Paper Award, it seemed almost impossible. All these talented, educated and passionate people surrounded me and their willingness to open discussions on a multitude of topics was breathtaking. Being a part of that, as well as being recognised for the effort I'd made was not only a confidence boosting experience but also an exhilarating one, and simply means I cannot wait for the next one" commented Hollye. Dr Swapna Koshy who mentored the students said that the win was very satisfying and a great impetus to the University's MMC program. "There is very interesting research being done by Media and Communication students and many of them are truly seminal. Very little academic research on films, for instance, has been produced in the region and studies have been done in our department showing films as an income source as well as a source of soft power to the UAE. We are also currently conducting research on latest technology including VR and their effects on journalist", she said. "The UAE government constituted a Soft Power Council recently and it is very gratifying that I have supervised four studies on sports, films and comic-con as a source of soft power for the UAE," Dr Koshy concluded.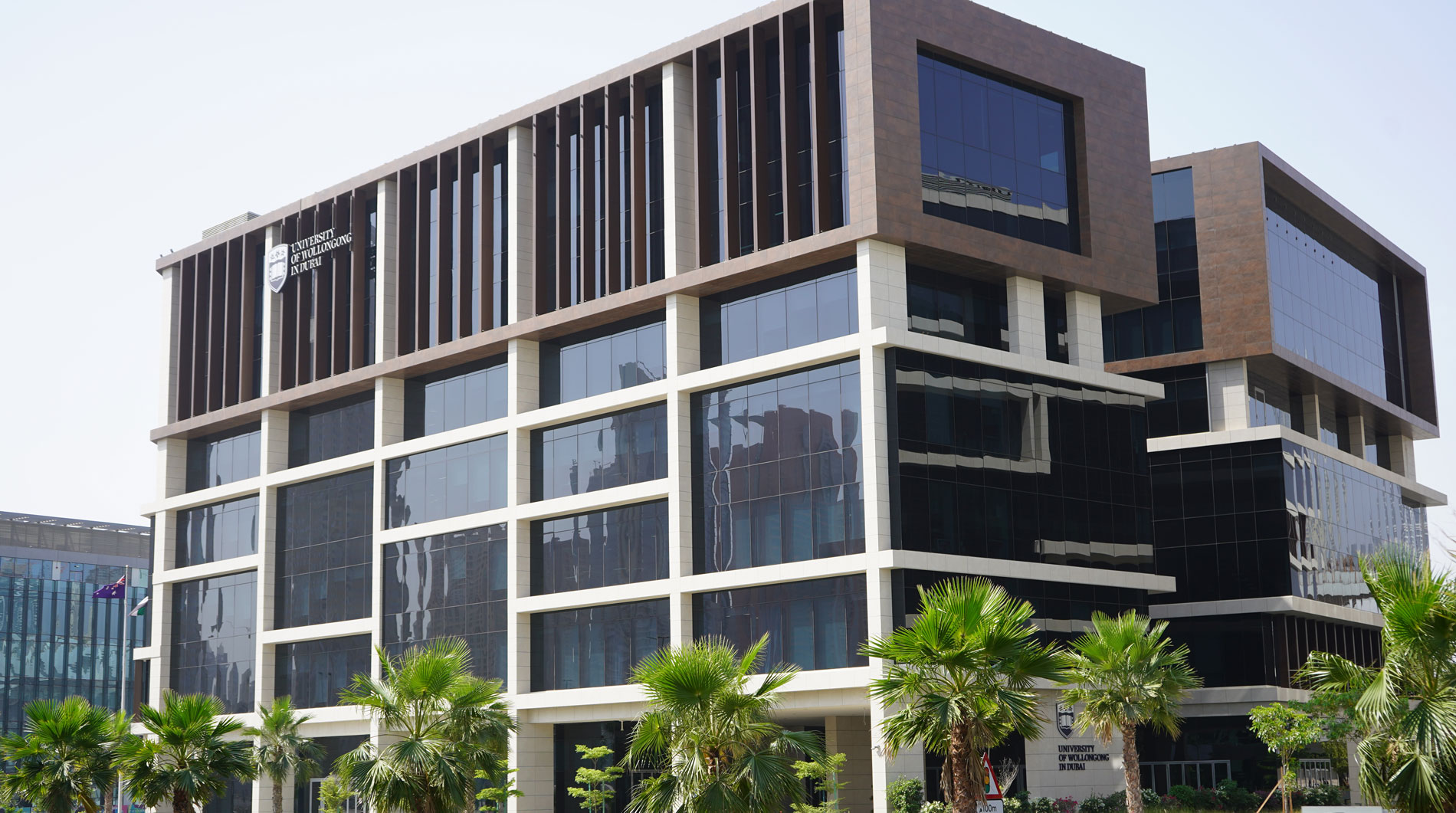 Open Day
Remember to attend our next Open Day on Saturday, 17 June 2023.
Join our experts to learn more about our degrees, and how you can enrol at UOWD in our
Autumn intake which starts on 18 September 2023.