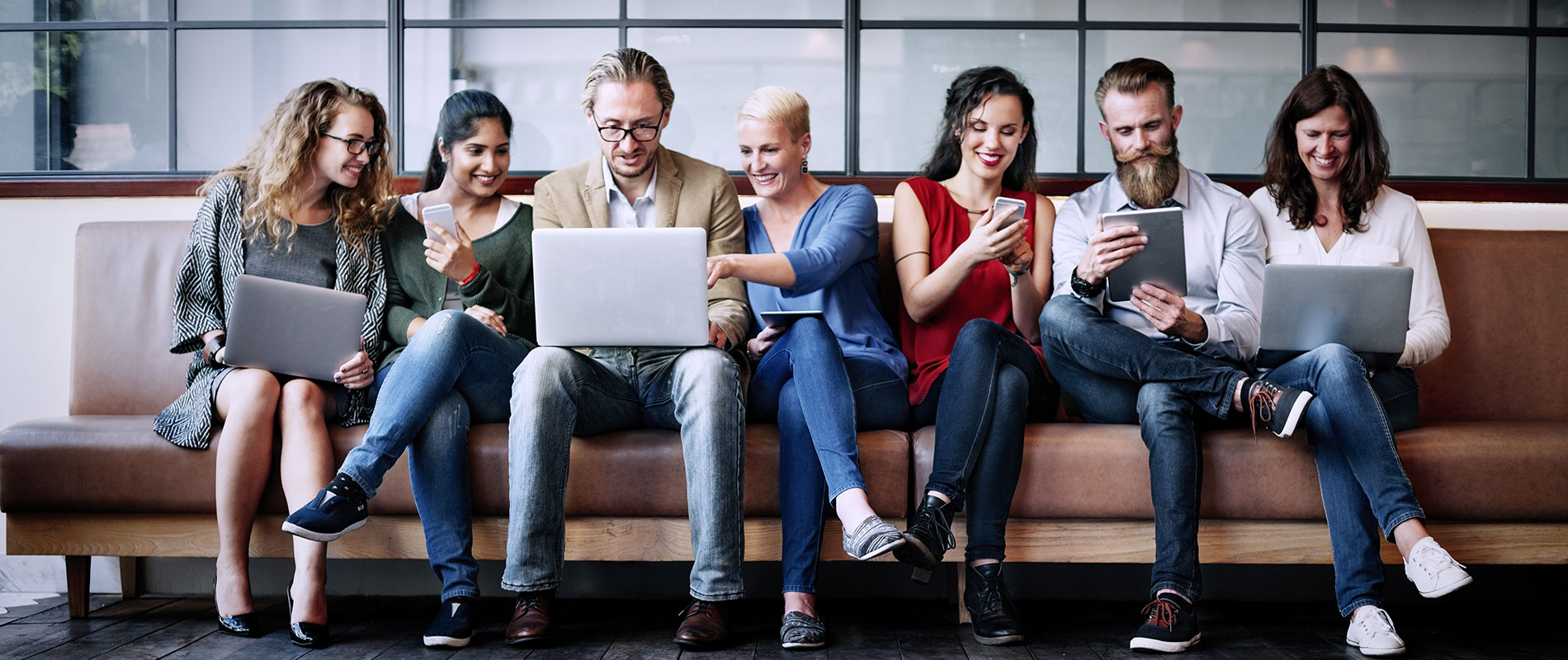 UOWD students help place Bu Tinah in 'New 7 Wonders of Nature' shortlist
Monday, 01 March, 2010
Bu Tinah Island, located off the western shores of Abu Dhabi, has made it to the final shortlist of 28 natural treasures that are in the contention for the Official New7Wonders of Nature title. Actively working on a potential campaign are two students of the University of Wollongong in Dubai (UOWD) as part of their live case studies. The New7Wonders website (www.new7wonders.com) describes Bu Tinah Island as an undisturbed paradise and a distinctive natural habitat with shallow waters, sea-grass beds and tall mangroves set amid extensive coral reefs, hosting rare and endangered marine life, including dugongs and hawksbill turtle. In November 2009, when the students began the project, Bu Tinah was ranked at the bottom of all entries. By December, when they had finished some of their grassroots marketing, the island was heading the entries. Bu Tinah is now ranked No. 12, and the ranking changes on global voting, which is now available on the website. The New7Wonders Foundation is a nonprofit organization that has used communication technology to encourage global dialogue, bringing the world together to choose and celebrate those places that we can all share, and which we all appreciate. In 2007, more than 100 million votes were cast to choose the man-made representatives of our global historical heritage. The current Official New7Wonders of Nature campaign is in its third phase where of the 28 official finalists, the world is voting for the top 7. This campaign officially started in 2007 with over 440 participants, from that 77 were shortlisted and then further narrowed down to 28. The students involved in the project are Khalifa Al Murair and Haakon Rist, both postgraduate students who worked under the guidance of Dr. Melodena Balakrishnan, Associate Professor and Deputy Dean, Faculty of Business and Management, UOWD. "We had never heard that UAE had a natural wonder called Bu Tinah, until Prof. Melodena included it in our capstone course curriculum. When we read it, we knew that was our project, said Khalifa, who is a UAE national. "We wanted to contribute to positive social change, and we enjoyed working on the project that could put a UAEs natural treasure on the world map. The two students spent 10 weeks creating the campaign that recommended using school students in it. New7Wonders statistics show that children played a great role in the previous campaign. UAE has an 80% expatriate population and Khalifa and Haakon therefore decided to use this to their advantage to create awareness for Bu Tinah. Unlike other entries, Bu Tinah is a protected and hence a restricted marine park. The students used an indigenous strategy of surrogate tourism to ensure that the beauty and concept of Bu Tinah would be available for all. "We hope that we can help spark a wider research culture in the UAE, and apply academic projects to real-life issues, said Norway-native Haakon Rist. "When it comes to the campaign specifically, I think it is crucial that we get the message out that its not just about voting for Bu Tinah because its a naturally beautiful place anyway. The fact that marine life is surviving in harsh conditions be it high salinity or higher temperatures than their normal eco-system - that is the real wonder of nature; and which is interesting to study, and deserves more attention. Bu Tinah is in the company of some of the worlds most amazing natural wonders in the Top 28 Shortlist, which includes the Amazon, the Great Barrier Reef, Grand Canyon, Galapagos, Dead Sea, Iguazu Falls, Mt. Kilimanjaro, Maldives, the Sunderbans and Table Mountain. As of 21 February, 2010, Bu Tinahs ranking was No. 12, and over 90% of the votes come from OUTSIDE the country. It is estimated that around 1 billion votes will be cast worldwide before the official declaration of the Official New7Wonders of Nature on 11.11.2011, chosen by the people of the world! The Bu Tinah UOWD Team is waiting to officially share its strategy with the Environment Agency, Abu Dhabi which heads the Bu Tinah campaign. The Environment Agency is naturally very enthusiastic and supportive about the project and student involvement. Tia B. Viering, Head of Communications for New7Wonders, said, "New7Wonders campaigns are truly grassroots movements - they have such power because people are excited to participate. Input from and action by students, such as has been the case with students from the Faculty of Business and Management at the University of Wollongong in Dubai, can give a powerful boost to a campaign because of their creative thinking." Prof. Melodena commented: "Live projects give students an opportunity to handle real world problems and find solutions in a dynamic environment within realistic time frames. At UOWD we are committed to creating a learning environment that adds to the intellectual capital of the UAE. In fact, in support of Bu Tinah two cases have been written by me which are being published in international texts. The Official New7Wonders of Nature campaign follows the successful election of the Official New 7 Wonders of the World that culminated in the unveiling of the new man-made wonders in a spectacular event in Lisbon on 07.07.07. More than 100 million votes created Global Memory in the worlds first-ever global election. Now, the world is voting for natural wonders, with over 1 billion votes forecast. Description of Bu Tinah Island on new7wonders.com website:Off the western shores of Abu Dhabi, in the United Arab Emirates, lies a unique natural treasure, wild and undisturbed by human activity: Bu Tinah Island. Bu Tinahs thriving ecosystem forms a unique living laboratory with key significance for climate change research. An undisturbed paradise, Bu Tinah has much to teach mankind about environmental protection and survival. This distinctive natural habitat has shallow waters, sea-grass beds and tall mangroves, set amid extensive coral reefs. It hosts beautiful and endangered marine life. Seabirds, including flamingos and osprey, various specious of dolphins and the critically endangered hawksbill turtle live in Bu Tinah. The islands waters host the worlds second largest population of dugong, a large marine mammal that is threatened worldwide. Bu Tinah Island, rich in biodiversity, lies within the Marawah Marine Biosphere Reserve the regions largest marine reserve. Its protection and survival must be ensured.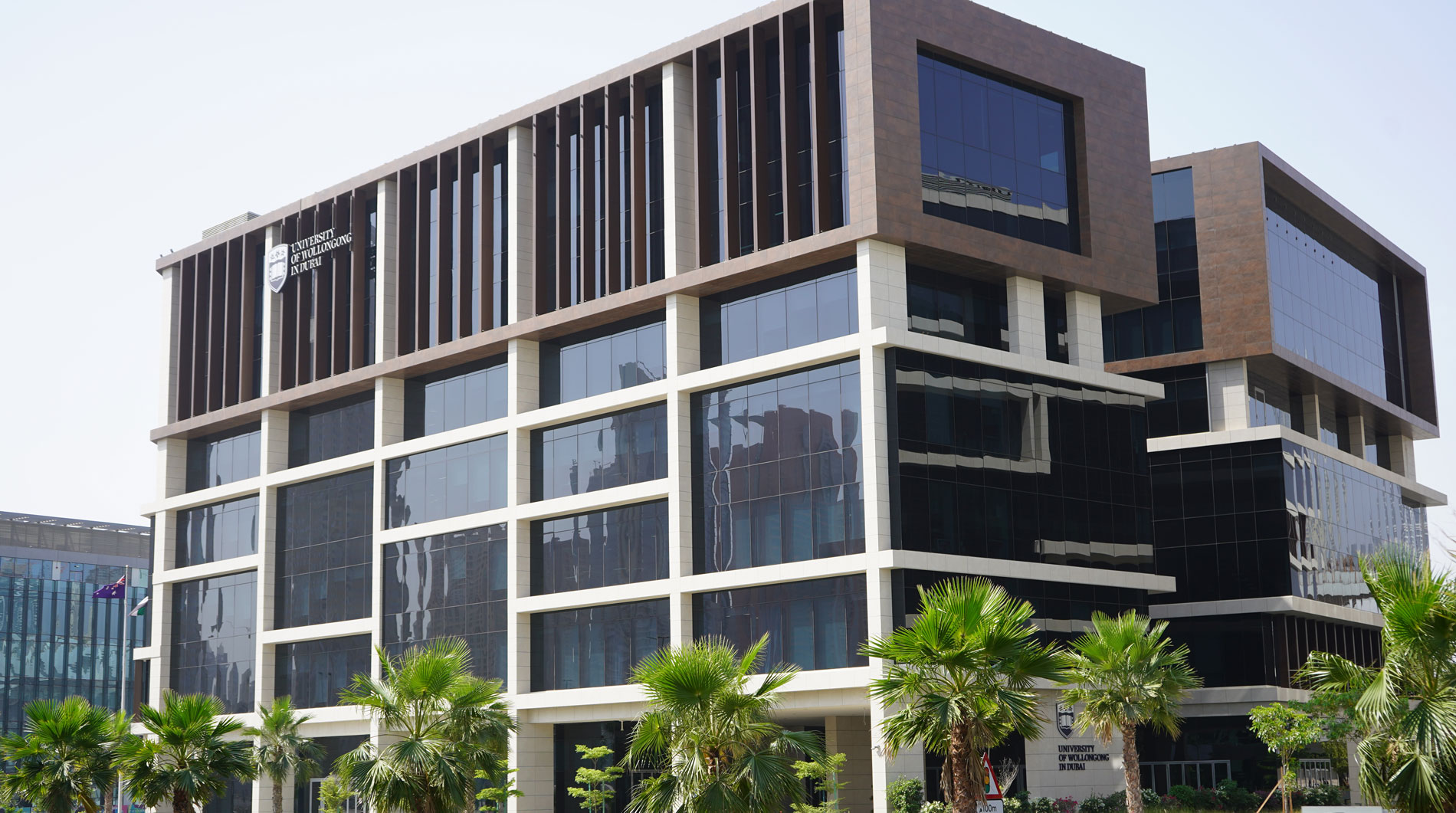 Open Day
Remember to attend our next Open Day on Saturday, 28 January 2023.
Join our experts to learn more about our degrees, and how you can enrol at UOWD.