UOWD welcomes EMBA students from top international business school
Sunday, 08 April, 2018
The University of Wollongong in Dubai (UOWD) recently welcomed students and faculty from ESSEC Business School in France as part of an international study tour to explore the business operations in various countries which included the UAE. ESSEC Business School is an international higher education institution located in France Singapore and Morocco. Founded in 1907, it is recognised as one of the leading business schools in the world and focuses on educating business leaders on all levels. Facilitated by Business France, the Trade Agency of the French Government in Dubai and part of the French Embassy in the United Arab Emirates, the cohort of nearly 40 Executive MBA students under the lead of Philippe-Pierre Dornier, attended an information session to learn more about the UOWD's new Executive MBA program as well as Dubai as a popular study destination. Following the welcoming note by Dr Payyazhi Jayashree, Acting Dean of the Faculty of Business, Dr Mohan Guruswamy, Program Director for the University's Executive Master of Business Administration program, provided the visiting students with an overview of the UAE and its strategic vision. He explained that as the UAE evolved over the years, it also changed its business strategies to adapt to the needs and demands of the country. In the early 1970', the UAE's economic focus was mainly resources driven and changed to become investment driven from 1990 onwards as the region developed. Since 2005 until now, the country's focus shifted again to become innovation driven with a strong emphasis on sustainability. Moderated by Dr Yama Temouri, Associate Professor at UOWD, the students also participated in an interactive panel discussion with distinguished Alumni from UOWD on the topic of "Doing Business in the UAE", sharing their insights into the business operations in the UAE and how it is influenced by economic, social and environmental factors such as government involvement and legislation. The visit concluded by a networking session offering the visiting students the chance to engage with UOWD colleagues to learn more about life in Dubai and their personal experiences in the business world.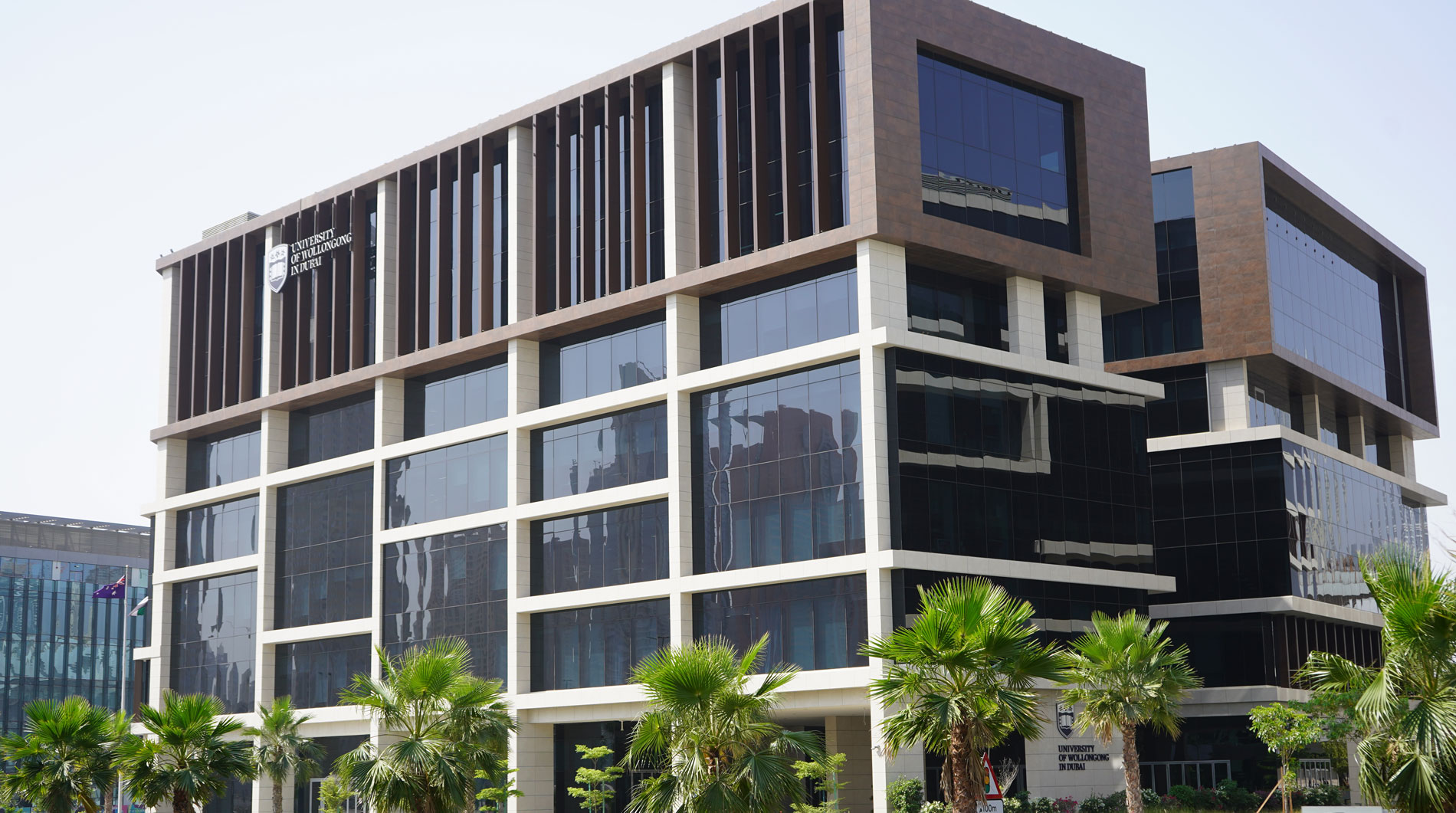 Open Day
Remember to attend our next Open Day on Saturday, 4 November 2023.
Join our experts to learn more about our degrees.