Computer - Delivered IELTS Test
Computer - Delivered IELTS Test
Computer-delivered IELTS is here with faster results and more test dates.
Computer-delivered IELTS is now being offered at University of Wollongong in Dubai
To register click relevant module below:
University of Wollongong in Dubai
Academic IELTS
Dubai
*Book Now
General Training IELTS
Dubai
*Book Now
Registration will close four days before the test date, subject to availability of places.
CD IELTS test fee: AED 1,260 (VAT Inclusive)
Please note that you are about to register for a standard Computer Deliver IELTS exam. For Computer Deliver IELTS UKVI registration, click the following link.
Registration for IELTS UKVI
UOWD is committed to providing you with the necessary assistance in the current situation. Our IELTS team is ready to assist prospective test-takers, students and their parents with the necessary program guidance via several online platforms. Visit the below link to book a Digital One-to-One Consultation with our IELTS team based on your convenience.
Book now!
Computer delivered IELTS practice tests:
Find a range of official IELTS preparation resources - free practice tests, preparation courses and support tools. Click here
Test Centres and Dates
Note:
You can book for your IELTS test on the available test dates listed below. Should there be any changes in the test schedule we will advise you via phone / Email.
Test Dates
Module
Closing Date
Result Date
Sunday, January 9, 2022
Academic IELTS - Book Now
Thursday, January 6, 2022
Friday, January 14, 2022
General Training IELTS - Book Now
Monday, January 10, 2022
Academic IELTS - Book Now
Friday, January 7, 2022
Saturday, January 15, 2022
General Training IELTS - Book Now
Tuesday, January 11, 2022
Academic IELTS - Book Now
Saturday, January 8, 2022
Sunday, January 16, 2022
General Training IELTS - Book Now
Wednesday, January 12, 2022
Academic IELTS - Book Now
Sunday, January 9, 2022
Monday, January 17, 2022
General Training IELTS - Book Now
Thursday, January 13, 2022
Academic IELTS - Book Now
Monday, January 10, 2022
Tuesday, January 18, 2022
General Training IELTS - Book Now
Friday, January 14, 2022
Academic IELTS - Book Now
Tuesday, January 11, 2022
Wednesday, January 19, 2022
General Training IELTS - Book Now
Saturday, January 15, 2022
Academic IELTS - Book Now
Wednesday, January 12, 2022
Thursday, January 20, 2022
General Training IELTS - Book Now
Sunday, January 16, 2022
Academic IELTS - Book Now
Thursday, January 13, 2022
Friday, January 21, 2022
General Training IELTS - Book Now
Tuesday, January 18, 2022
Academic IELTS - Book Now
Saturday, January 15, 2022
Sunday, January 23, 2022
General Training IELTS - Book Now
Wednesday, January 19, 2022
Academic IELTS - Book Now
Sunday, January 16, 2022
Monday, January 24, 2022
General Training IELTS - Book Now
Thursday, January 20, 2022
Academic IELTS - Book Now
Monday, January 17, 2022
Tuesday, January 25, 2022
General Training IELTS - Book Now
Friday, January 21, 2022
Academic IELTS - Book Now
Tuesday, January 18, 2022
Wednesday, January 26, 2022
General Training IELTS - Book Now
Saturday, January 22, 2022
Academic IELTS - Book Now
Wednesday, January 19, 2022
Thursday, January 27, 2022
General Training IELTS - Book Now
Sunday, January 23, 2022
Academic IELTS - Book Now
Thursday, January 20, 2022
Friday, January 28, 2022
General Training IELTS - Book Now
Tuesday, January 25, 2022
Academic IELTS - Book Now
Saturday, January 22, 2022
Sunday, January 30, 2022
General Training IELTS - Book Now
Wednesday, January 26, 2022
Academic IELTS - Book Now
Sunday, January 23, 2022
Monday, January 31, 2022
General Training IELTS - Book Now
Thursday, January 27, 2022
Academic IELTS - Book Now
Monday, January 24, 2022
Tuesday, February 1, 2022
General Training IELTS - Book Now
Friday, January 28, 2022
Academic IELTS - Book Now
Tuesday, January 25, 2022
Wednesday, February 2, 2022
General Training IELTS - Book Now
Saturday, January 29, 2022
Academic IELTS - Book Now
Wednesday, January 26, 2022
Thursday, February 3, 2022
General Training IELTS - Book Now
Sunday, January 30, 2022
Academic IELTS - Book Now
Thursday, January 27, 2022
Friday, February 4, 2022
General Training IELTS - Book Now
Tuesday, February 1, 2022
Academic IELTS - Book Now
Saturday, January 29, 2022
Sunday, February 6, 2022
General Training IELTS - Book Now
Wednesday, February 2, 2022
Academic IELTS - Book Now
Sunday, January 30, 2022
Monday, February 7, 2022
General Training IELTS - Book Now
Thursday, February 3, 2022
Academic IELTS - Book Now
Monday, January 31, 2022
Tuesday, February 8, 2022
General Training IELTS - Book Now
Friday, February 4, 2022
Academic IELTS - Book Now
Tuesday, February 1, 2022
Wednesday, February 9, 2022
General Training IELTS - Book Now
Saturday, February 5, 2022
Academic IELTS - Book Now
Wednesday, February 2, 2022
Thursday, February 10, 2022
General Training IELTS - Book Now
Sunday, February 6, 2022
Academic IELTS - Book Now
Thursday, February 3, 2022
Friday, February 11, 2022
General Training IELTS - Book Now
Tuesday, February 8, 2022
Academic IELTS - Book Now
Saturday, February 5, 2022
Sunday, February 13, 2022
General Training IELTS - Book Now
Wednesday, February 9, 2022
Academic IELTS - Book Now
Sunday, February 6, 2022
Monday, February 14, 2022
General Training IELTS - Book Now
Thursday, February 10, 2022
Academic IELTS - Book Now
Monday, February 7, 2022
Tuesday, February 15, 2022
General Training IELTS - Book Now
Friday, February 11, 2022
Academic IELTS - Book Now
Tuesday, February 8, 2022
Wednesday, February 16, 2022
General Training IELTS - Book Now
Saturday, February 12, 2022
Academic IELTS - Book Now
Wednesday, February 9, 2022
Thursday, February 17, 2022
General Training IELTS - Book Now
Sunday, February 13, 2022
Academic IELTS - Book Now
Thursday, February 10, 2022
Friday, February 18, 2022
General Training IELTS - Book Now
Tuesday, February 15, 2022
Academic IELTS - Book Now
Saturday, February 12, 2022
Sunday, February 20, 2022
General Training IELTS - Book Now
Wednesday, February 16, 2022
Academic IELTS - Book Now
Sunday, February 13, 2022
Monday, February 21, 2022
General Training IELTS - Book Now
Thursday, February 17, 2022
Academic IELTS - Book Now
Monday, February 14, 2022
Tuesday, February 22, 2022
General Training IELTS - Book Now
Friday, February 18, 2022
Academic IELTS - Book Now
Tuesday, February 15, 2022
Wednesday, February 23, 2022
General Training IELTS - Book Now
Saturday, February 19, 2022
Academic IELTS - Book Now
Wednesday, February 16, 2022
Thursday, February 24, 2022
General Training IELTS - Book Now
Sunday, February 20, 2022
Academic IELTS - Book Now
Thursday, February 17, 2022
Friday, February 25, 2022
General Training IELTS - Book Now
Tuesday, February 22, 2022
Academic IELTS - Book Now
Saturday, February 19, 2022
Sunday, February 27, 2022
General Training IELTS - Book Now
Wednesday, February 23, 2022
Academic IELTS - Book Now
Sunday, February 20, 2022
Monday, February 28, 2022
General Training IELTS - Book Now
Thursday, February 24, 2022
Academic IELTS - Book Now
Monday, February 21, 2022
Tuesday, March 1, 2022
General Training IELTS - Book Now
Friday, February 25, 2022
Academic IELTS - Book Now
Tuesday, February 22, 2022
Wednesday, March 2, 2022
General Training IELTS - Book Now
Saturday, February 26, 2022
Academic IELTS - Book Now
Wednesday, February 23, 2022
Thursday, March 3, 2022
General Training IELTS - Book Now
Sunday, February 27, 2022
Academic IELTS - Book Now
Thursday, February 24, 2022
Friday, March 4, 2022
General Training IELTS - Book Now
Tuesday, March 1, 2022
Academic IELTS - Book Now
Saturday, February 26, 2022
Sunday, March 6, 2022
General Training IELTS - Book Now
Wednesday, March 2, 2022
Academic IELTS - Book Now
Sunday, February 27, 2022
Monday, March 7, 2022
General Training IELTS - Book Now
Thursday, March 3, 2022
Academic IELTS - Book Now
Monday, February 28, 2022
Tuesday, March 8, 2022
General Training IELTS - Book Now
Friday, March 4, 2022
Academic IELTS - Book Now
Tuesday, March 1, 2022
Wednesday, March 9, 2022
General Training IELTS - Book Now
Saturday, March 5, 2022
Academic IELTS - Book Now
Wednesday, March 2, 2022
Thursday, March 10, 2022
General Training IELTS - Book Now
Sunday, March 6, 2022
Academic IELTS - Book Now
Thursday, March 3, 2022
Friday, March 11, 2022
General Training IELTS - Book Now
Tuesday, March 8, 2022
Academic IELTS - Book Now
Saturday, March 5, 2022
Sunday, March 13, 2022
General Training IELTS - Book Now
Wednesday, March 9, 2022
Academic IELTS - Book Now
Sunday, March 6, 2022
Monday, March 14, 2022
General Training IELTS - Book Now
Thursday, March 10, 2022
Academic IELTS - Book Now
Monday, March 7, 2022
Tuesday, March 15, 2022
General Training IELTS - Book Now
Friday, March 11, 2022
Academic IELTS - Book Now
Tuesday, March 8, 2022
Wednesday, March 16, 2022
General Training IELTS - Book Now
Saturday, March 12, 2022
Academic IELTS - Book Now
Wednesday, March 9, 2022
Thursday, March 17, 2022
General Training IELTS - Book Now
Sunday, March 13, 2022
Academic IELTS - Book Now
Thursday, March 10, 2022
Friday, March 18, 2022
General Training IELTS - Book Now
Tuesday, March 15, 2022
Academic IELTS - Book Now
Saturday, March 12, 2022
Sunday, March 20, 2022
General Training IELTS - Book Now
Wednesday, March 16, 2022
Academic IELTS - Book Now
Sunday, March 13, 2022
Monday, March 21, 2022
General Training IELTS - Book Now
Thursday, March 17, 2022
Academic IELTS - Book Now
Monday, March 14, 2022
Tuesday, March 22, 2022
General Training IELTS - Book Now
Friday, March 18, 2022
Academic IELTS - Book Now
Tuesday, March 15, 2022
Wednesday, March 23, 2022
General Training IELTS - Book Now
Saturday, March 19, 2022
Academic IELTS - Book Now
Wednesday, March 16, 2022
Thursday, March 24, 2022
General Training IELTS - Book Now
Sunday, March 20, 2022
Academic IELTS - Book Now
Thursday, March 17, 2022
Friday, March 25, 2022
General Training IELTS - Book Now
Tuesday, March 22, 2022
Academic IELTS - Book Now
Saturday, March 19, 2022
Sunday, March 27, 2022
General Training IELTS - Book Now
Wednesday, March 23, 2022
Academic IELTS - Book Now
Sunday, March 20, 2022
Monday, March 28, 2022
General Training IELTS - Book Now
Thursday, March 24, 2022
Academic IELTS - Book Now
Monday, March 21, 2022
Tuesday, March 29, 2022
General Training IELTS - Book Now
Friday, March 25, 2022
Academic IELTS - Book Now
Tuesday, March 22, 2022
Wednesday, March 30, 2022
General Training IELTS - Book Now
Saturday, March 26, 2022
Academic IELTS - Book Now
Wednesday, March 23, 2022
Thursday, March 31, 2022
General Training IELTS - Book Now
Sunday, March 27, 2022
Academic IELTS - Book Now
Thursday, March 24, 2022
Friday, April 1, 2022
General Training IELTS - Book Now
Tuesday, March 29, 2022
Academic IELTS - Book Now
Saturday, March 26, 2022
Sunday, April 3, 2022
General Training IELTS - Book Now
Wednesday, March 30, 2022
Academic IELTS - Book Now
Sunday, March 27, 2022
Monday, April 4, 2022
General Training IELTS - Book Now
Thursday, March 31, 2022
Academic IELTS - Book Now
Monday, March 28, 2022
Tuesday, April 5, 2022
General Training IELTS - Book Now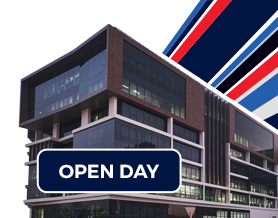 Open Day
Do you know that our next Open Day is on Saturday 5th February, 2022?
Join our experts to learn more about our degrees, and how you can enrol in our spring intake which starts on 11th April, 2022