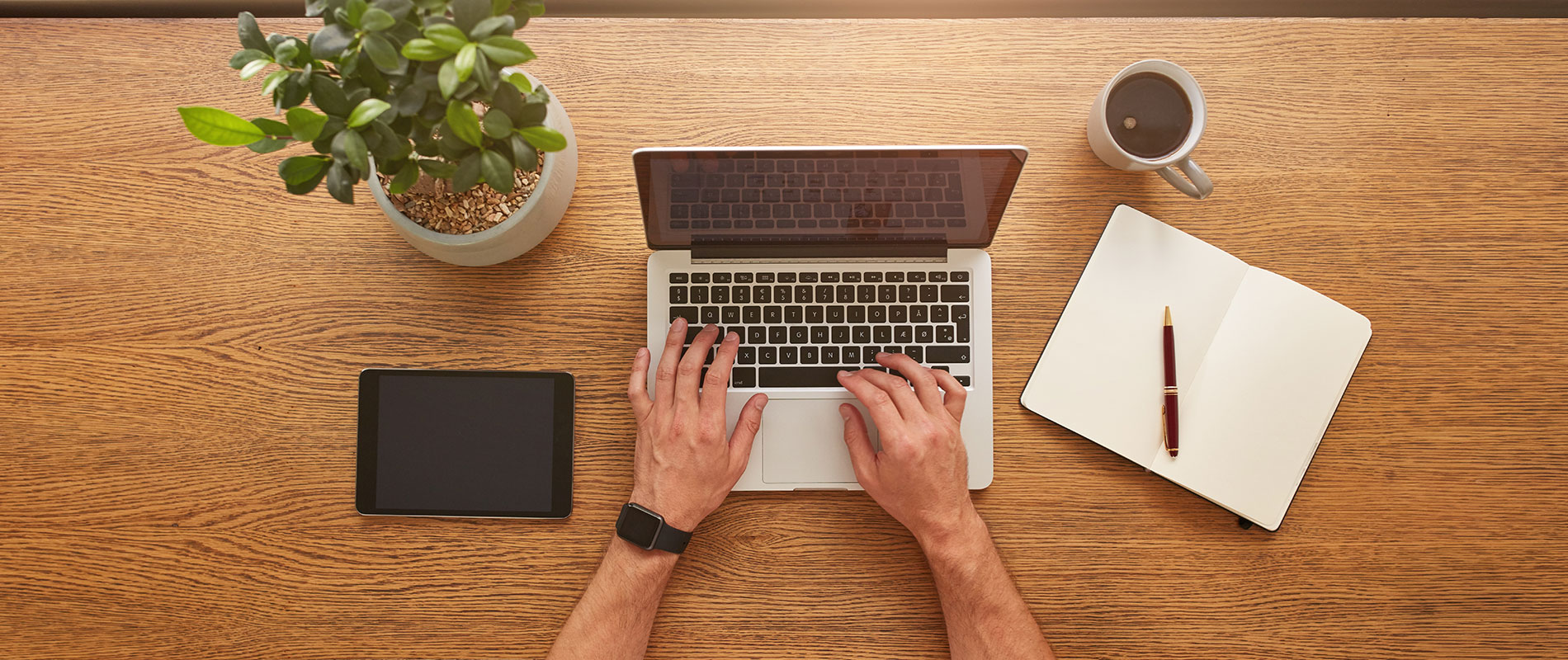 A Brave New World - A Guide To Thrive In The Digital Age
A Brave New World - A Guide To Thrive In The Digital Age
Sunday, 28 October, 2018
With massive ongoing changes in our socio-economic environment it is inevitable to wonder what kind of skills are required to thrive in the 'Brave New World' we live in.
Governments are enforcing rapid changes to create more skill-based economies which can be intimidating for those who are reluctant to change, but if utilized wisely these changes open a set of opportunities to those who dare to keep up with these developments.
Acquiring skills that can contribute to an ever-growing ecosystem doesn't only give you the competitive edge in the job market, but it also prepares you for a future that is yet uncertain for some.
The UOWD incorporates a skill-based approach for the majority of their undergraduate and post graduate courses in order to prepare students for an easy transition into the corporate world.
21st Century Skills
When speaking about the skills of the future, the term '21st Century Skills' is used by experts to pinpoint skills that are absolutely necessary to have in order to thrive in the New Technology Age.
21st Century Skills are broken into three categories, with each of them having a variety of attributes. Certain skills might be natural to some whereas others need to be trained for or improved. Regardless on your individual abilities and skills it is natural to have more strengths in some areas and having to work harder to acquire others. Likewise, you might enjoy some of the skills more than others, so being aware of your strengths as well as areas that you wish to improve in can be great opportunity for you to upskill your abilities and prepare yourself for the infinite possibilities of the future.
21st Century Skills come with a variety of competencies. Below you will find some real-life examples for each skill and competency framework.
1. Learning Skills ('The 4 C's'):
Critical Thinking: Unexpected incidents in a work environment happen more often than you think, hence it is crucial to be able to be prepared to be able solve problems effectively.
Creativity: Even though Artificial Intelligence might enhance a variety of functions in the future, creativity is still and will be an attribute that remains unique to humans. Thinking outside the box is deeply valued in organizations and it can give you the opportunity to have a competitive edge.
Collaboration: Regardless if you are an introverted person or the center of attention when being around others, any job might require you to work in a team at some point in your career and being able to collaborate with others and working on projects is necessary to thrive in any profession or educational pathway.
Communication: Bringing a point across to a variety of stakeholders and the ability to network and connect with others in the industry is an ability that gives you confidence and can be a door opener for many situations.
2. Literacy Skills:
Information Literacy: The ability to understand and comprehend facts, figures and data might not be for everyone but the basics can be learnt. Those who naturally possess over this competency can use their talent to work in a variety of distinguished and upcoming areas and positions.
Media Literacy: Understanding the relevance and usage of media in today's advanced tech environment is a skill that is crucial to possess. With the overflow of data and information it is important to be able to distinguish between relevant information that originates from trustworthy sources. There are various other advantages the media brings and being able to use social media affectively can work wonders for any business/ profession.
Technology Literacy: Cyber Security, Cloud and anything from understanding the usage of basic www. to advanced programming. With no doubt this is a field that is growing like never before and it will create a number of job opportunities, some which are not even known to us yet.
Life Skills (FLIPS):
Flexibility: Emotional intelligence and the ability to adapt is with no doubt one of the 'human' competencies that are almost impossible to imitate nor replace. Being socially aware and managing your emotions effectively are skills required in daily interactions, and rest assured that possessing over these skills will not only benefit you now but also in the future.
Leadership: Taking initiative and responsibility to be able to lead a team in order to reach a mutual goal is a competency that is highly beneficial, regardless of if you have just entered the professional world, you are a senior professional or an entrepreneur. This skill will give you the opportunity to grow in your career and work towards a managerial role.
Initiative: Being a self-starter and going the extra mile is an attribute that is very valuable to any organization. Those who display this attribute are usually brave individuals who have set goals which they are working towards and are not hesitant to take risks.
Productivity: Working styles are dramatically changing, and more and more companies opt for flexible working arrangements rather than keeping the traditional 9-5. Keeping up an efficient and effective working style regardless of the situation and environment is a competency that is not nice to have anymore, but a necessity.
Social Skills: Networking and connecting with others has become an integral part in the majority of work places, hence carrying yourself well and being able to communicate with a variety of people from different backgrounds and cultures are traits which especially in melting pots such as the UAE can be not only door openers in the professional world but are also highly enriching for your personal growth.
The UOWD offers a variety of social clubs and hosts regular events that are open to students to network.
The University of Wollongong in Dubai (UOWD) recognizes the importance of partnerships and has a strong culture of collaboration across a range of business, academic and community networks. These activities broaden our academic expertise, enrich our students' learning experience and harness our intellectual resources beyond the confines of the UOWD campus.
Further information on ways to get involved can be found under following website: https://www.uowdubai.ac.ae/business-and-community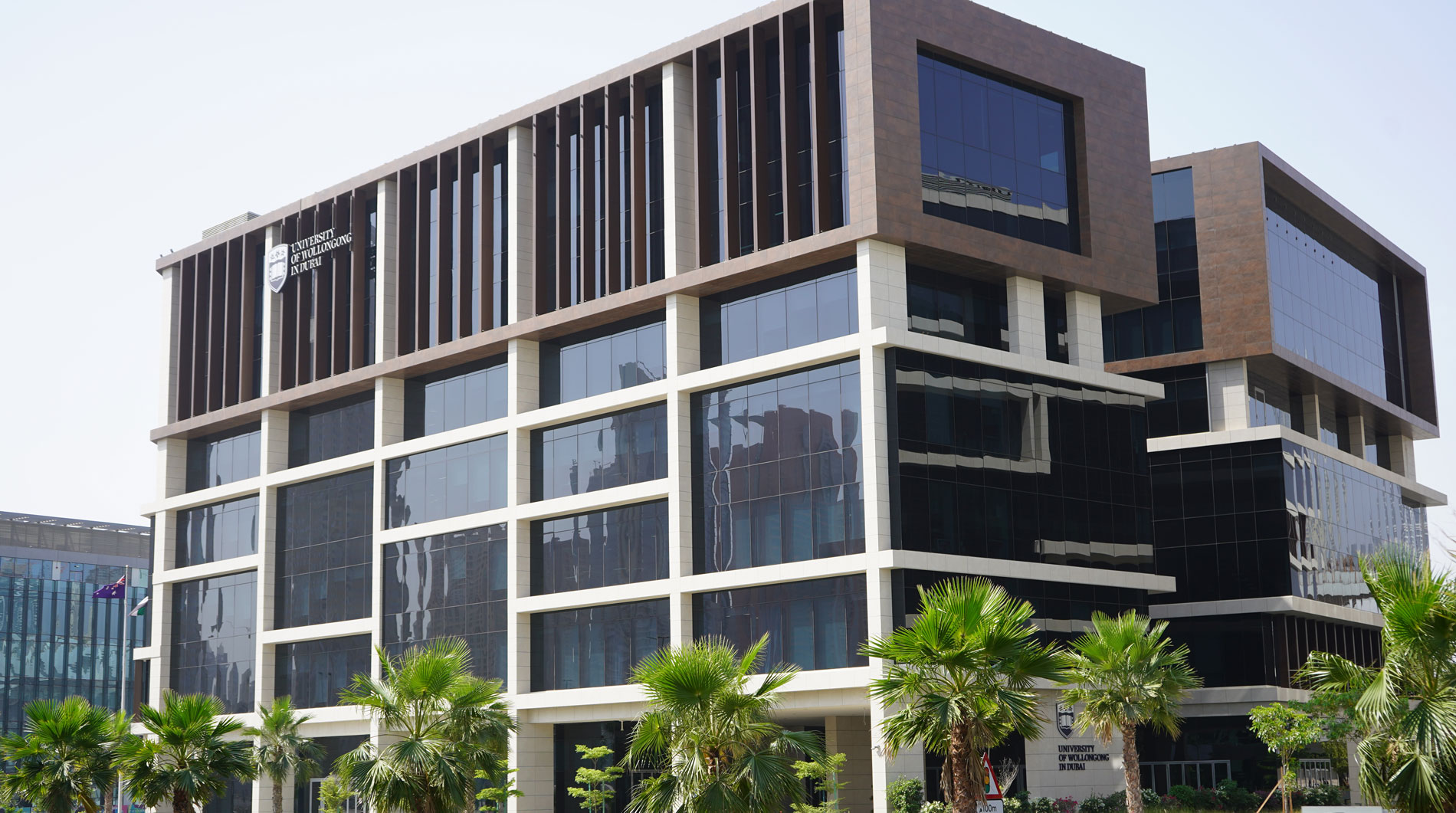 Open Day
Remember to attend our next Open Day on Saturday, 28 January 2023.
Join our experts to learn more about our degrees, and how you can enrol at UOWD.